Interior Projects
A Time-Traveling Kitchen + Bath
Portland Kitchen and Bath Remodeling
This Sellwood kitchen and bath remodel preserves historic charm while providing functional updates.
You never know what you'll find when you start a remodeling project. As Neil Kelly designer Janel Campbell shares, "When we opened up this kitchen's walls, it was like stepping back in time." This 1903 Queen Anne "Vernacular Victorian" was a modest urban farmhouse, untouched for 40 years. It was well-loved, but neglected. The vivid green and blue paint covered previous sins of the '70s and was last updated when Ford was president. The homeowners wanted to bring their home back to its original glory.
"We faced a lot of hurdles. The kitchen was old and didn't have insulation, adequate storage, counter space, ventilation or built-in appliances. And the bathroom had a very awkward layout," states Campbell.
An 'Egg-cellent' source of Inspiration
Design inspiration can come from anywhere: nature, artwork, photography, or simply a beloved color. During a design meeting, the homeowner shared a photo of a farmhouse-style kitchen with colors similar to the hue of chicken eggs: with soft green and peach tones. This photo inspired the colors chosen for both the kitchen and bath—the perfect softened tones for this colorful home.
Kitchen Challenges
How do you update a space while staying true to a home's original character? In a sense, the design team was "walking on eggshells" as they tried to preserve unique trim, moldings and wainscot. As Campbell shares, "We feared breaking the brittle trim and curved rosettes, so we worked around them in place. We also saved the original wainscot trim."
• Surgical precision was needed to remove old lathe and plaster while protecting the trim and wainscot.
• Some doorways could not be moved or eliminated.
• Squeezing appliances in around existing doors and walls.
Kitchen Highlights
• Locally-made cabinets feature glass details, spice drawers, and a toe-kick step stool to access the high storage.
• Vinyl flooring was selected to fit budget and lifestyle.
• Authentic honed Carrara marble countertops fit the period style perfectly.
• The dropped acoustical ceiling tile was removed, revealing original 9' ceilings.
• Painted tin ceiling detail celebrates the high ceilings and adds vintage detail.
• Pull-out breadboard expands the usable counter space.
• Period appropriate lighting and push-button wall switches.
After completion, the new kitchen earned several prestigious awards and magazine features (NARI Pacific NW, NARI Northwest Regional, Oregon Home Structure + Style and Kitchen & Bath Business).
"We faced a lot of hurdles. The kitchen was old and didn't have insulation, adequate storage, counter space, ventilation or built-in appliances. And the bathroom had a very awkward layout." – Janel Campbell
Bathroom Upgrade
Next up, the design team turned its attention to an outdated bathroom (see more photos at bottom). One of the biggest design challenges was its very awkward layout.
Bathroom Highlights
• Moved plumbing and fixtures for better flow
• The kitchen's peachy tones were carried into the hallway. Then, shifted to a soft green in the bath, connecting the two spaces beautifully.
• Re-coated the clawfoot tub
• Re-created trim moldings to match original detail
Re-use, Recycle, Rejoice
The client wanted to re-use and salvage original materials whenever possible to lessen the environmental impact. Case in point: the original bathroom sink only had one leg and the homeowner found a matching leg for only $2 at a reclaimed store. "Everyone was excited by this find!" shares Campbell.
Time Travel: Destination 1914
Wondering what was in the bathroom walls? "We found newspaper from 1914, a sugar sack, a tapestry and some char and ash on several items indicating there may have been a fire," states Campbell. Inspired, the team decided to create a "time capsule" to place in the adjoining kitchen wall. In it, they placed the Oregon Home magazine article featuring the award-winning kitchen. The 100-year old tapestry was framed and now hangs prominently in the newly remodeled hallway. Perhaps, it will provide inspiration for whoever might peek into the walls in the next century.
The client was so pleased with his initial Neil Kelly experience, he brought the team back again and again. From less glamourous projects (hello re-piping, seismic retrogrades and insulation) to adding an upstairs bath and a stunning new kitchen and bath remodel. "We love the continued trust this client placed in us as we brought this home back to life," states Campbell.
• Re-piping
• Seismic retrofit
• New upstairs bath
• Rebuilt the porch
• Added insulation
• Kitchen remodel
• Bathroom remodel
Ready to design a timeliness kitchen or bath? Get in touch with Neil Kelly today.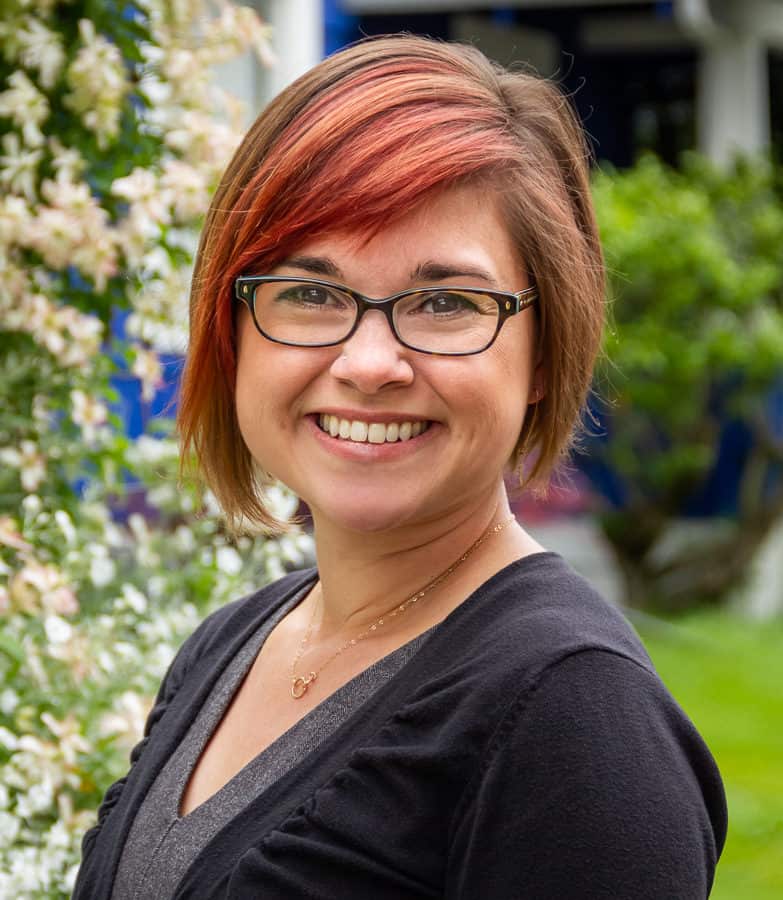 janel campbell, Portland Design Consultant, CMKBD, CAPS
Janel Campbell grew up in her father's wood shop with the smell of sawdust in her nose; and a creative and welcoming home that always had something baking in the oven (an in-home business decorating wedding cakes!). It seemed only natural for her to combine the two elements into her passion for design/build; helping others find ways to make their house a home. She is continually expanding her knowledge and expertise beyond her industry certifications; and applies her 20 years of design/build remodeling experience to her work. Janel's award-winning designs have been featured in Oregon Home, Portrait of Portland, and KBB magazine. As a mother of growing boys, avid cook, gardener, photographer and nature lover – Janel's passion is HOME.
View Janel's Houzz portfolio and read client reviews.
SCHEDULE A CONSULTATION >