Bathroom Projects
Bathroom Remodel Helps Couple Age With Grace
SW WASHINGTON MASTER BATHROOM
This VANCOUVER MASTER BATHROOM features AGING-IN-PLACE DESIGN and more.
Neil Kelly Design Consultant Fabian Genovesi recently completed a bathroom remodel project with the primary goal of creating an accessible and comfortable space for an aging couple. After suffering a stroke, it was difficult for the client's husband to get into the shower, the space was too small, and the acrylic shower pan was too slippery.
Fabian and his design/remodel team developed an aging-in-place design plan to bring the bathroom up to date, create a more efficient layout, raise the vanity countertops, add storage, and improve the lighting.
The biggest hurdle was having to reframe part of the floor to accommodate the new walk-in shower system. – Fabian Genovesi
States Fabian, "The biggest hurdle was having to reframe part of the floor to accommodate the new walk-in shower system. Sometimes new walk-in shower pans can easily take the place of the subfloor and don't require changes to the floor joists. However, in this case the size of the shower was too large and required framing modifications."

Design Solutions
The primary issue of accessibility and comfort was achieved by relocating the shower and creating a walk-in shower big enough for two in two zones. One end was designed as a typical shower area, while the other end was designed as a sit down bench with hand-held shower head, making it convenient for the husband to take a shower without assistance.

To improve the layout, make better use of the space, and give the client additional storage, the design/remodel team eliminated dead space by moving the door to the center of the bathroom. This allowed for a long vanity adding more storage space and room for a mid-height linen cabinet where the old shower once stood.

Special Features and Products
The most notable features of this new master bathroom include:
– A huge open shower with two zones
– A floor to ceiling accent wall of tile
– Rich walnut custom cabinetry
– Heated floors throughout
– Bidet seat on new toilet
– Gorgeous quartz countertops and floating bench
– Accent niches in the shower with quartz floating shelves
– Custom artisan robe and towel hooks in the shower
– Floating vanity with subtle LED lighting beneath used for night lights so that the husband would be safe using the bathroom in the evenings without having to be blinded by bright lights
– Much improved lighting throughout; both recessed in the ceiling (broken into zones), as well as decorative wall sconces for additional front lighting by the mirrors
– Recessed medicine cabinet with matching side mirrors
Ready to turn your dream home into a reality? Connect with Neil Kelly today.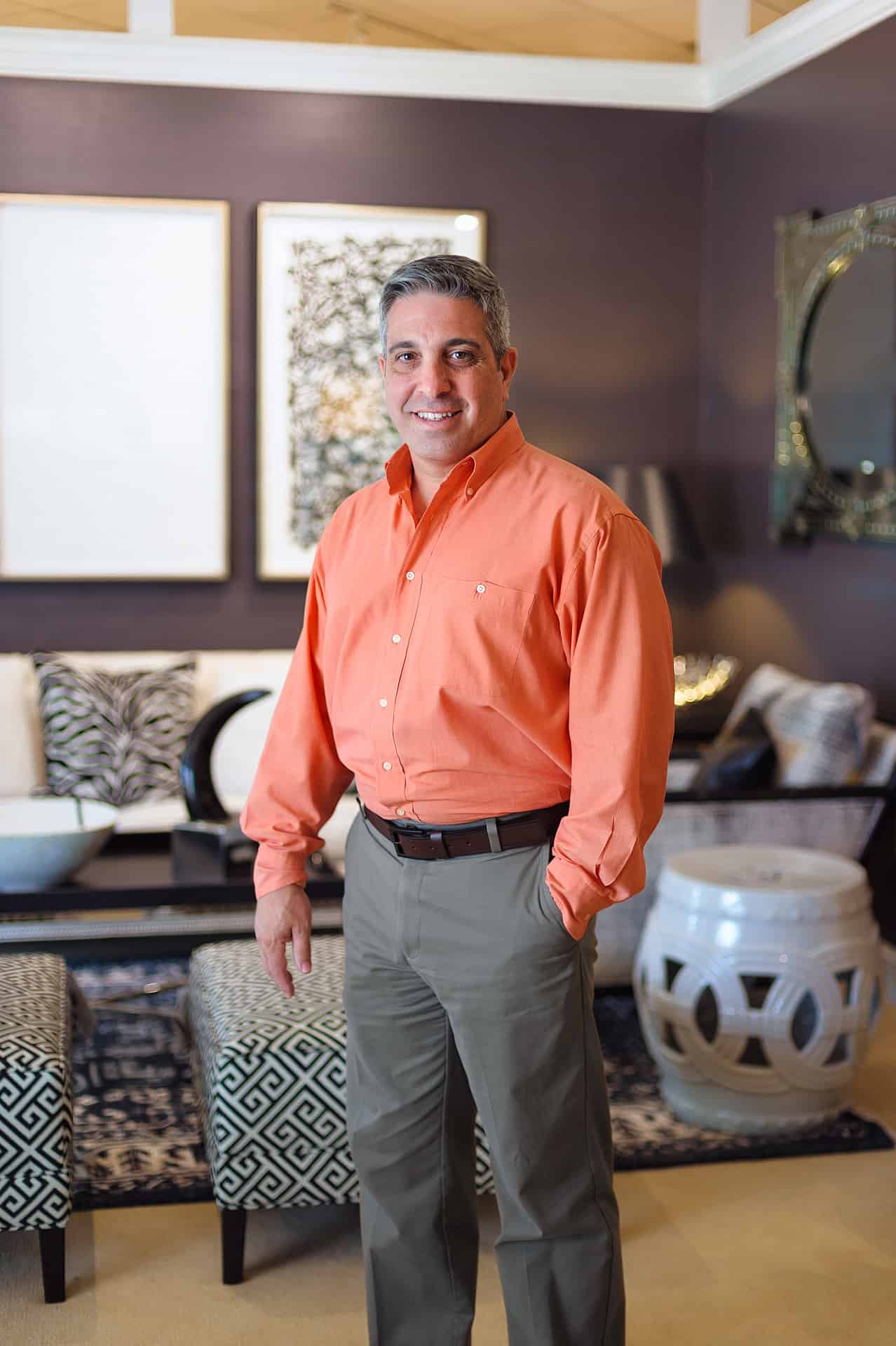 fabian genovesi, Portland Design Consultant
Fabian Genovesi is an award-winning designer who sees the potential in any given space. Then he applies his three decades of experience to the project, whether it's mid-sized or multi-million dollar. Prior to starting at Neil Kelly, Fabian owned a design/build company. He also studied Interior Design at the Fashion Institute of Design & Merchandising in Los Angeles and at UCLA. Fabian has worked as a Lead Kitchen & Bath Designer for firms located in L.A.'s storied Pacific Design Center, where he developed a reputation for polishing architectural plans and re-working spaces. His space-planning abilities contribute to many Neil Kelly projects.
View Fabian's Houzz portfolio and read client reviews.
SCHEDULE A CONSULTATION >