Interior Projects
Bend Addition: Views, Space + Storage
Bend Addition and Outdoor Living
This Bend addition features outdoor entertaining space and more.
The beauty of the natural world provides great design inspiration. This nature-loving Bend family wanted to create an outdoor space to better enjoy their spectacular river view. Also on their design wish list: more bedroom and office space, as well as 'gear storage.' 
Design Objectives
–       Provide direct access to a covered outdoor space
–       Create a sense of connection between the interior and exterior
–       Add gear storage for outdoor activities
–       Provide additional bedroom and office space
While the incredible river view comes from Mother Nature, we designed a covered outdoor oasis so the homeowners could comfortably enjoy it throughout the seasons. – Paul Haigh
Design Challenges
–       Unique construction of existing living room
–       Maintaining overall balance of the structure while adding more living space
"The wall framing proved to be very unconventional," explains Paul Haigh, design consultant. "Since we changed the window and door arrangements, we had to make extensive modifications to ensure the Structural Insulated Panels (SIPs) that comprised the roof structure would be adequately supported, as well as the majestic visible beams that we wanted to retain."
Design Solutions
–       Covered deck extending off the living room
–       Re-worked exterior walls of living room
–       Added large 8' tall French doors for easy access and natural light
–       Extended garage with 3rd bay
–       Bedroom addition above the garage fits seamlessly into the existing structure.
 Special Features
–       Custom beam-work at covered deck to replicate living room
–       Expansive deck for entertaining and (future) outdoor kitchen
–       Covered seating and overhead heaters provide weather protection
–       Generous bedrooms, and tons of storage
For outdoor lovers, no home is complete without dedicated 'gear storage' for bikes, paddle boards, skis and snowboards. As Paul shares, "We sized the storage and mini-overhead door to allow their raft on the trailer to be backed into the space." A perfect (and perfectly sized) launch pad for these outdoor enthusiasts.
Ready to turn your dream home into a reality? Connect with Neil Kelly today.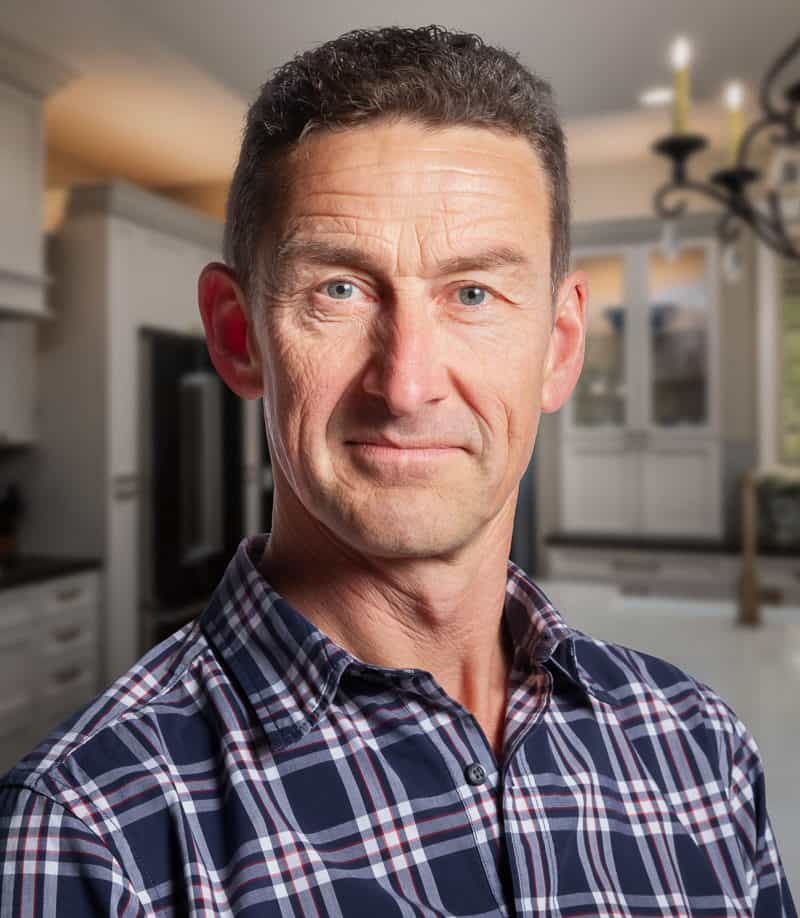 paul haigh, Bend Design Consultant AKBD, CAPS
Whole house remodeling is not only Paul Haigh's passion, it's his specialty at Neil Kelly. He's poured more than a decade of experience into a wide swath of projects, from kitchens and baths to complex additions.  Paul, a six year Neil Kelly veteran, considers it an honor to help people realize their dreams as they make significant improvements to their homes. Clients trust Paul for guidance with big changes as they begin the Neil Kelly design/build remodeling process.
View Paul's Houzz portfolio and read client reviews.
SCHEDULE A CONSULTATION >