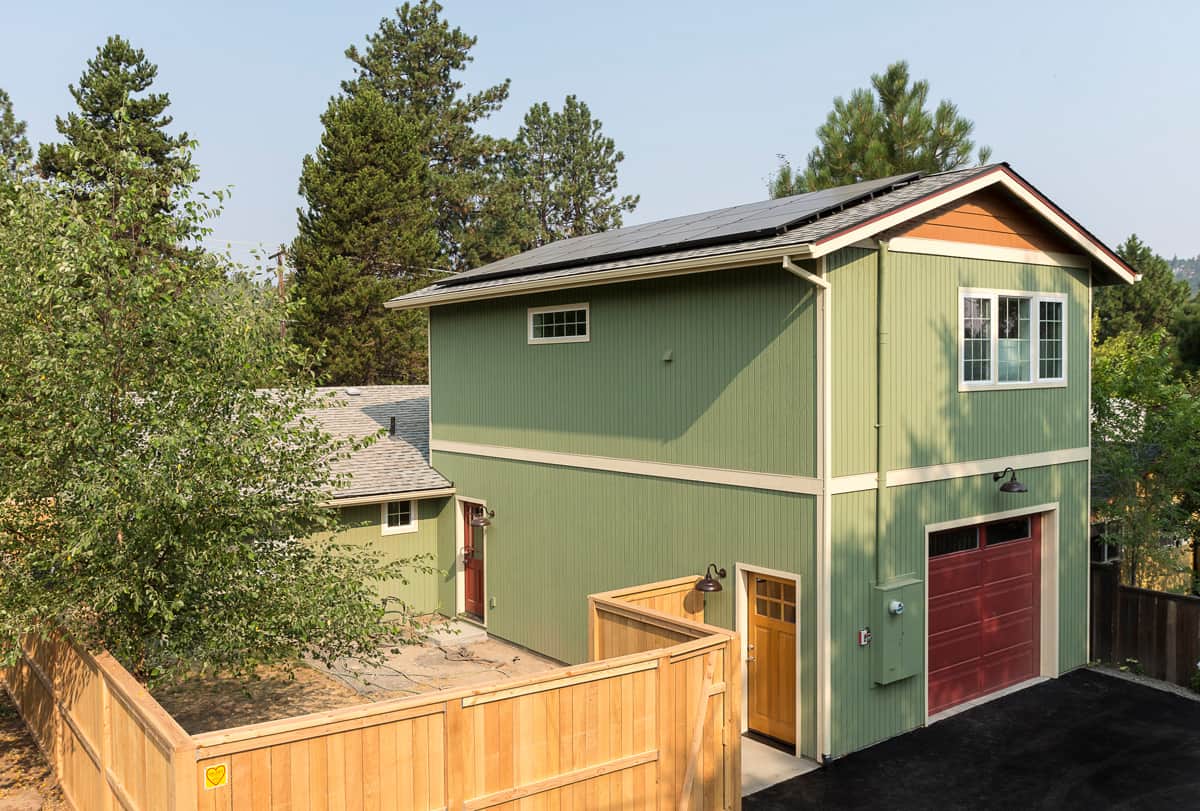 Above: A complete living space was added to the top of this garage in Bend.
Home Fixes
Converting Your Garage to a Living Space
Man cave. Fem den. Mother-in-law apartment. There are endless possibilities to transform your garage. While the majority of homeowners think having a garage is a requirement, many don't use the space for vehicles. With a little creativity and expert home improvement services, you can convert your detached building or attached parking space into something useful for the whole family.
Conditioned vs. Unconditioned Space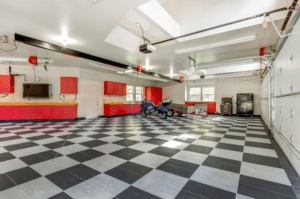 A conditioned space means that the room's temperature can change — warmer or cooler — to make the space more comfortable. Typically, garages are unconditioned spaces, but adding insulation, ventilation, heaters, and air conditioning will make the space comfortable in all seasons. Keep in mind, if the goal is to create a conditioned space, be prepared for a new wave of taxes. 
Once you convert unconditioned space into a conditioned space the taxable and equity value is substantial. It's something you should be prepared for with a tax assessment. But this shouldn't deter you from making garage renovations. There is a tremendous amount of untapped equity value to converting your garage.
After you've assessed your needs in your garage space and the potential tax implications, set a budget and ideal timeline. It's also important to speak with your local building department and homeowners association. Requirements are set in place to keep us safe and to keep the value of each other's homes where it needs to be.
Common Garage Conversions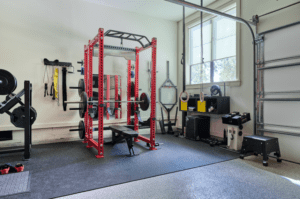 The most common garage project involves removing the garage door and replacing it with a fixed wall. Once created, the space can be a bonus room for the family. On average, these projects take 3–6 weeks to complete depending on the complexity of the job, including acquiring the building permits, framing, insulation, mechanical upgrades, and potential plumbing.
Looking for something less ordinary? Check out these unique options:
Indoor Garden/Sunroom

: With the right lights, heating, watering system, and planters you can join the farm-to-table movement from your own home.

Gym

: Garages offer ideal floor plans for exercise machines, free weights, yoga mats, and more.

Playroom

: Certain games and toys are a little too rowdy for the house, which makes a converted garage the ideal place to play!

Music Studio

: With an extra layer of insulation and soundproofing your neighbors don't have to hear band practice until you're ready to throw a concert.

Guest House

: Go beyond an extra bedroom by giving your guests their own small bath and kitchenette with the right plumbing and fixtures.

Media Room/Home Theater

: Free your living room from clutter by moving the media center, including the video games, record player, and more, into a comfy media lounge.

Home Office/Workspace

: Make space for your paperwork and your next big idea with a truly secluded, yet inspirational space.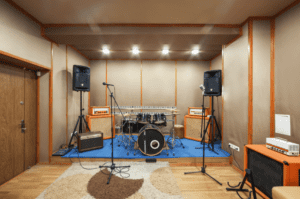 Finally, when you're ready to get started on your project, call a professional to handle the complex details. With Neil Kelly, know that you'll get your needs met and the project will be done on time and within budget. 
Create your perfect space today with our Home Improvement Services team. Our skilled carpenters and tradesfolk will work wonders on your next home repair, replacement, or refinishing job.