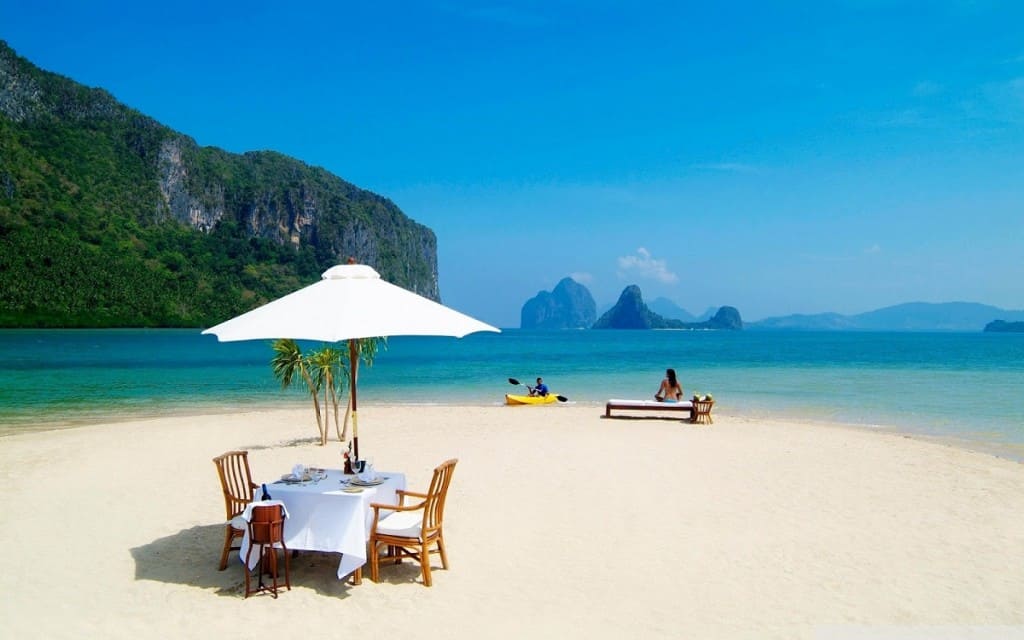 Bathrooms
|
Kitchens
Design That Brings the Tropics Home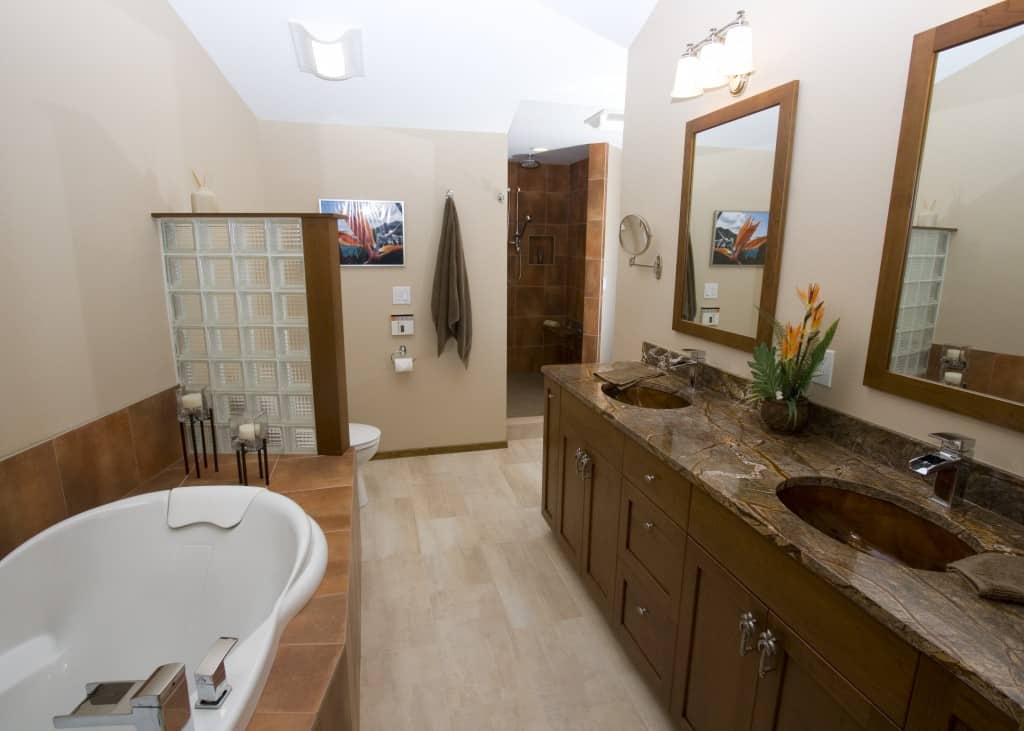 Either you're the lucky recipient of your Uncles' unused frequent flyer miles, you already live in Hawaii, or you'd rather not think about sunny places when the mercury is taking a nose-dive—but if you don't have the time, money, or energy to blast off to the Caribbean—you may want to bring a little bit of paradise into your home.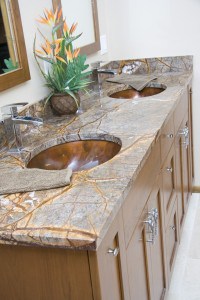 "My clients wanted their home design to feel like a vacation when they were at home," said Neil Kelly Design Consultant Randi Reed. "They travel extensively and requested the feel of Mexico or some exotic island." While Hillsboro is not far from a beach, the Pacific Ocean at the 45th parallel allows swimmers about a half hour of soak time before hypothermia sets in.
Clearly, Reed was going to have to go for a different look and feel.  Rainforest brown marble tops with under-mount copper glass bowls blends with the terra cotta colored porcelain tile in the shower and on the tub deck.  A peachy, 12×24" porcelain floor tile installed in a running bond pattern gave the look of beach sand. "Our clients love the feeling of still being on vacation in their master suite even after they've returned home," Reed said.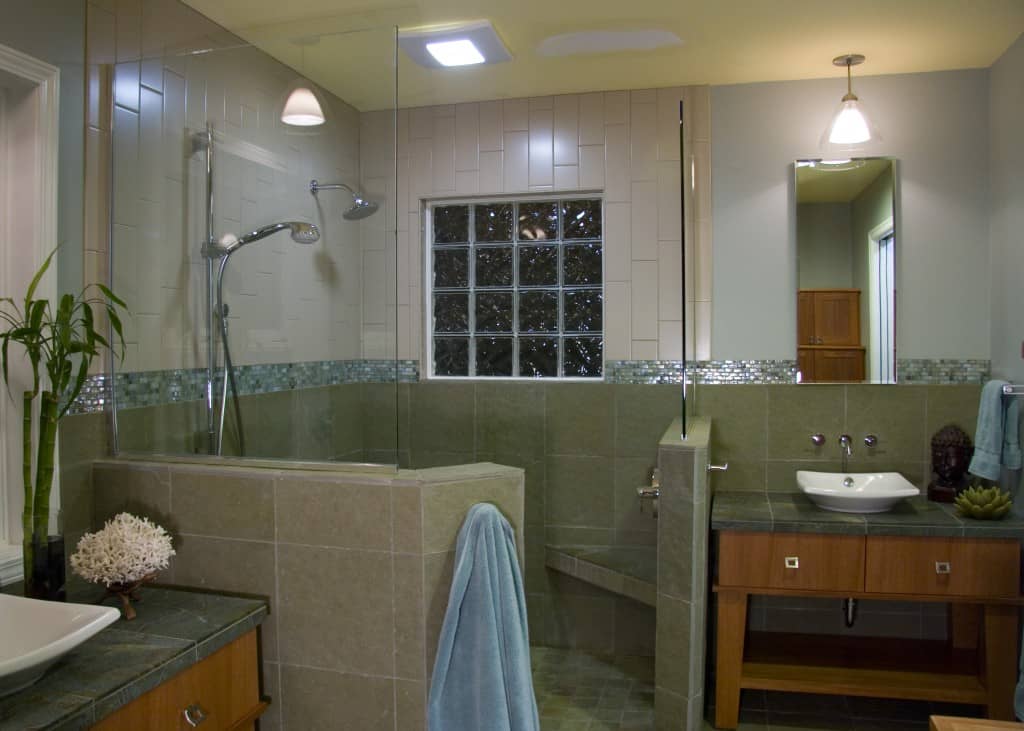 Of course, not every tropical home design feature works well in cold climates.  For instance, Neil Kelly Design Consultant Janel Campbell had a client who initially wanted an outdoor shower. "Then reality hit them that they live in Oregon," she said.
So Campbell incorporated home design features that mimicked an outdoor shower, like using a glass shower enclosure half wall to simulate open space. "Then, we went for a bamboo effect with the tile by laying it vertically instead of installing it horizontally," she said.
Whether it's installing palm tree pulls or a waterfall tub spout—there are plenty of little touches that can bring some tropical "aloha" into your home. Neil Kelly can help you create the spaces you've been dreaming of — large or small. Connect with one of our design consultants to get started.