Kitchen Projects
Staying True to 1930s English Cottage Architectural Style
Portland Kitchen Remodel
This West Linn area kitchen remodeling project preserves the style and character of the home, and improves functionality.
The first question West Linn homeowners asked Neil Kelly design consultant, Fabian Genovesi, was if he had the ability to stay true to the architectural style of their 1930s English Cottage. Fabian's eyes lit up as he assured them, he would not only meet the challenge, but make it his primary objective to exceed their expectations.
Design Challenges:
Built in the 1930s, the home had a lot of English Cottage style craftsmanship that the homeowners not only wanted to retain but wanted to emphasize. "I embraced the challenge to source materials and design elements that would complement the home's original details without overpowering them," stated Genovesi. "Another fun challenge was tying in floral design elements to reflect the homeowner's passion for flowers as a trained horticulturist."
Design Solutions:
To emphasize the 1930s architectural style, the team replicated period details in areas where there were none and ensured the new materials retained authenticity. "One example was matching the tongue and groove wood paneling throughout the home to make sure the spacing, weathering, and installation practices matched," shared Genovesi. All materials installed such as cabinetry, finishes, fixtures and appliances resembled products of the era.
"I embraced the challenge to source materials and design elements that would compliment the home's original details without overpowering them." – Fabian Genovesi
Special Features:
Perhaps the most visually impactful design statement is the custom Pratt and Larson floral tiles placed in both the kitchen and master bathroom. "The tile work throughout this home is stunning and appealed to the homeowner's floral fancy," continued Genovesi.
Other Special Design Features:
– Master bathroom plumbing fixtures

– Repurposed and refinished claw foot tub

– Tongue-and-groove paneling

– Replicated all finished carpentry details

– Surrounded recessed medicine cabinets to resemble the window and door casings
Ready to create your dream home? Get in touch with Neil Kelly today.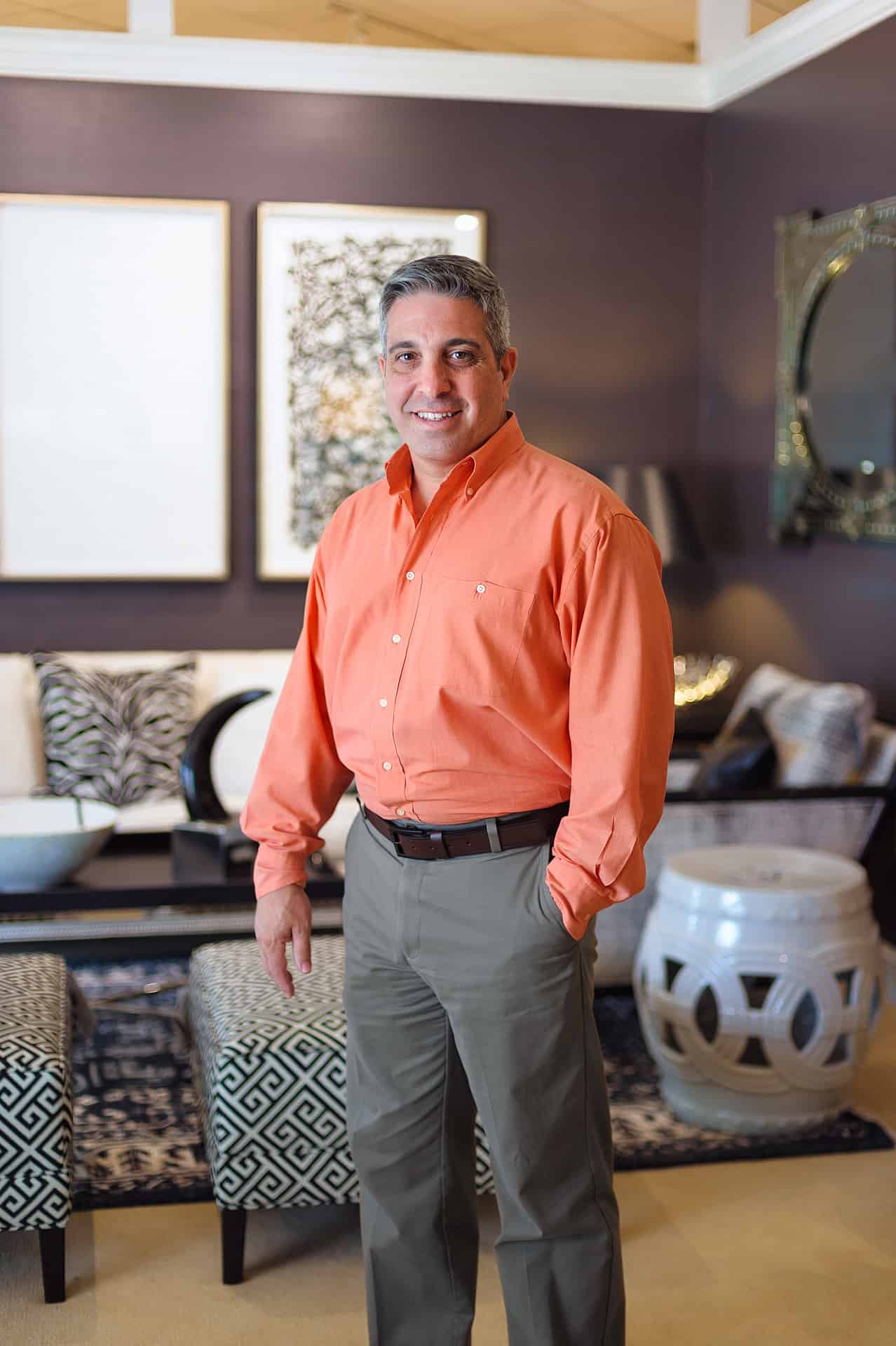 fabian genovesi, Portland Design Consultant
Fabian Genovesi is an award-winning designer who sees the potential in any given space. Then he applies his three decades of experience to the project, whether it's mid-sized or multi-million dollar. Prior to starting at Neil Kelly, Fabian owned a design/build company. He also studied Interior Design at the Fashion Institute of Design & Merchandising in Los Angeles and at UCLA. Fabian has worked as a Lead Kitchen & Bath Designer for firms located in L.A.'s storied Pacific Design Center, where he developed a reputation for polishing architectural plans and re-working spaces. His space-planning abilities contribute to many Neil Kelly projects.
View Fabian's Houzz portfolio and read client reviews.
SCHEDULE A CONSULTATION >