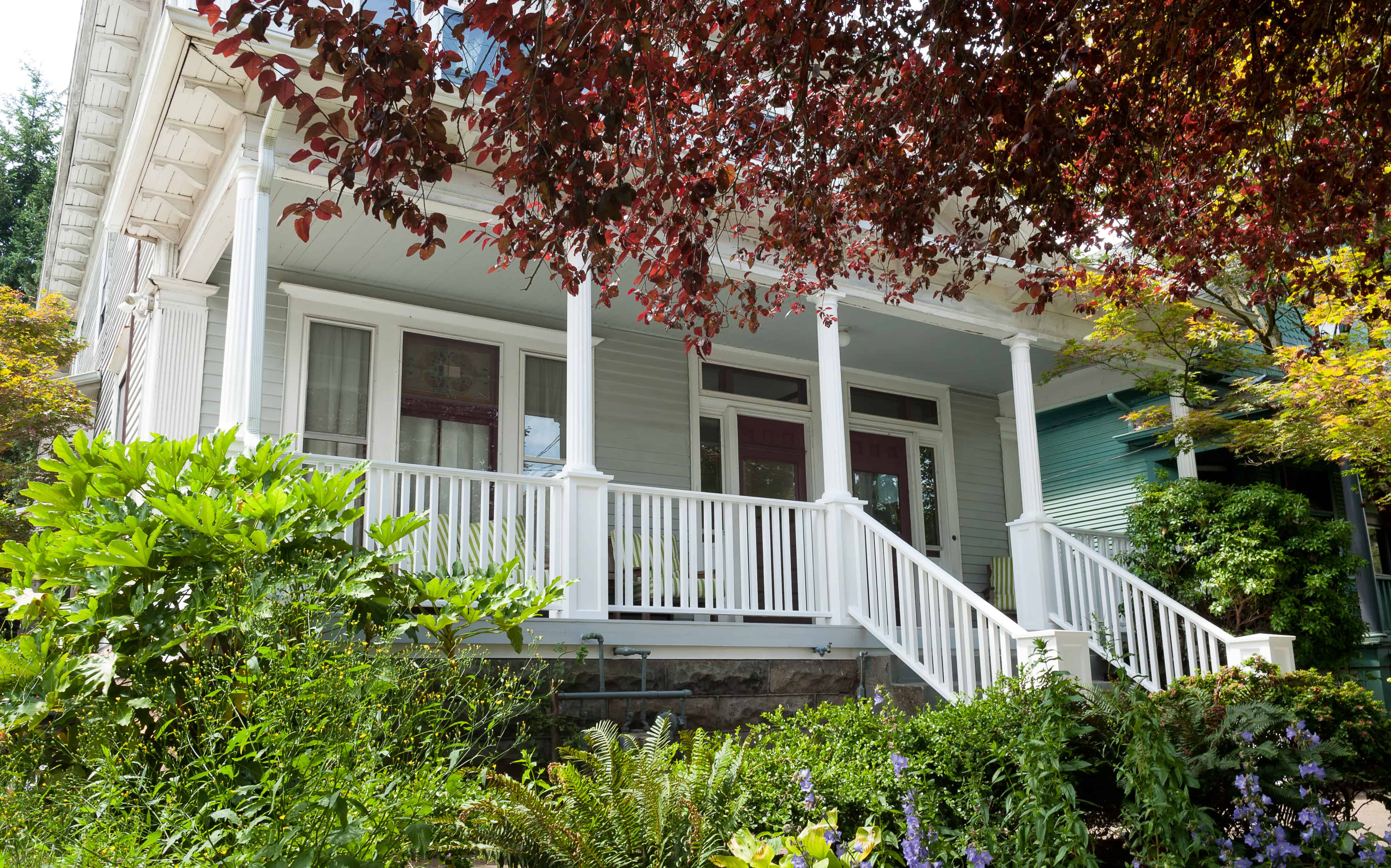 Exteriors
|
Home Fixes
Historical Porches: Old Styles Meet New Materials
Has your crumbling 1912 porch seen better days? It might be time for a new one. The advantages of new porches include curb appeal, increased home value and expanded outdoor living space. If you're ready for a new porch, there are specific things to look for to make it a successful project. Follow these tips to get started on the right path.
Tip 1: Identify your home's style. In Portland there are typically three styles of homes with historical front porches: Foursquare homes feature an end-to-end covered front porch and typical column style. The Victorian offers more of an embellished look (think trim details and fluted columns) and the traditional American Craftsman usually has simple porches. Knowing your home's DNA will help determine the style of your new porch. In other words, you don't want a modern porch on a Victorian home.
Tip 2: Assess the details. Do you want columns or railings? Does your current porch have living space below which needs to be protected by a roof coating rather than historical tongue and groove decking? How will your new porch match your front door and the window trim? On a recent project, we discovered the original railings under the existing siding that had been covered for decades. We recreated the railings using modern materials, restoring the home's railing features to its former glory to match the original design of the house. Remember: details.
Tip 3: Choose the right materials. For historical homes, there are two main types of styles and materials that honor the heritage of the home: tongue and groove fir, and stained grade or a paint grade. But, don't forget composites. AZEK makes a tongue and groove material that honors the look of a traditional front porch but provides long-lasting durability. Composites last longer, are more durable and offer more flexibility to match your porch's style.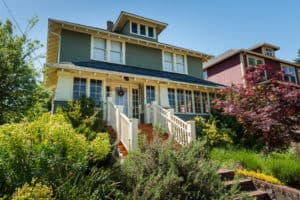 Tip 4: Know when to call the experts. Frankly, if you find rot, you'll need a specialist to help repair or replace your porch. If your porch is sagging, that's more than a weekend job. Sloped lots are another concern – when water gets introduced to your porch's foundation, it can cause serious problems. Our team can help with these issues.
Tip 5: After the retrofit: Maintenance. Once your new porch is complete, you need to maintain it so it lasts another 100 years. You should paint it every five years, patch holes and caulking seams that are coming apart, and ensure your downspouts are directed away from any main supports to avoid rot. These might seem like small tasks but they'll help extend the life of your porch.
Your porch is important to your home's style. Honor its legacy and the historical value of your home. With modern materials that emulate the look and feel of early 1900s Portland homes, you can capture the entire essence of your home rather than just a mere porch replacement.
We have the skills, resources and expertise to handle simple and complex porch projects with our Handyman Services. Get in touch to talk about your porch project and schedule a consultation.