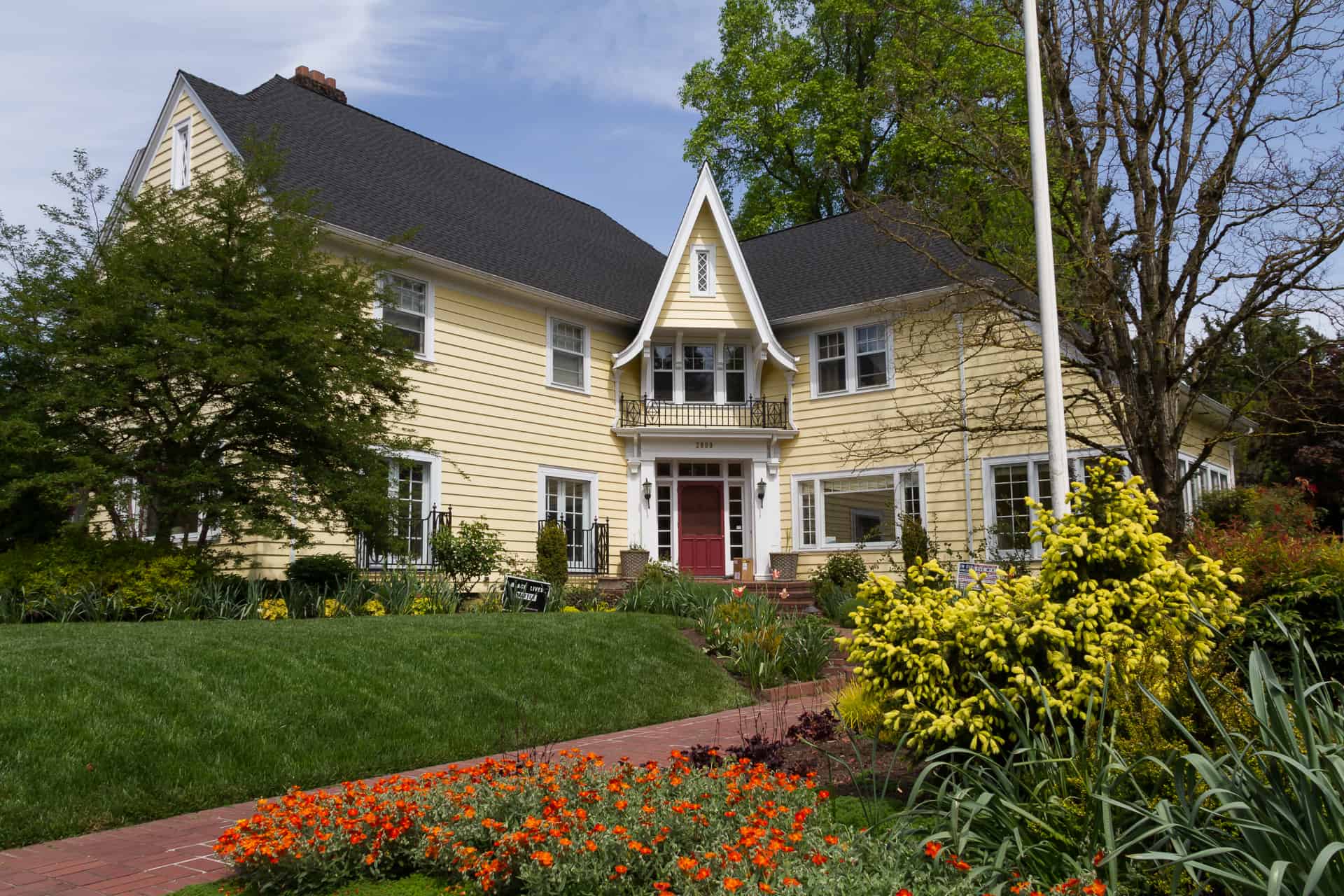 Above: Neil Kelly roof replacement in Portland's Historic Irvington neighborhood.
Exteriors
|
Home Fixes
Irvington Roof Replacement
Neil Kelly recently completed a complex roof replacement in Portland's Irvington neighborhood near Grant High School. The project involved a 3-story main house and an adjacent 3-car garage.
The unusual shape of the historic home and steep pitch of the roof made expert installation an absolute necessity.
Projects like these are becoming more and more common in a marketplace where residents are trying to protect and preserve older homes. But rooftop shingles and visible finish work around chimneys and gutters are only part of the story. The quality roof that most people take for granted is actually a system made up of many important parts. Deck protection, attic ventilation and leak barriers — elements that usually go unseen — are also critical to roof performance and longevity.
For this particular homeowner, Neil Kelly's commitment to customer service didn't stop with the roof itself. The crew took time to build a cover around the clients' precious flower gardens to keep them protected from debris as the old roof came off!
With a new roof installed, this gorgeous historic home will be protected for many years to come. See more photos of the finished roof replacement here.
Is your roof in need of repair or replacement? Whether your home is historic or contemporary, we provide only the best roofing system available, backed by an industry-leading manufacturer's warranty, and installed with Neil Kelly care and expert craftsmanship. It's a roof you can rely on for 50 years from the company you've trusted for 70. Get in touch with us to learn more.