Bathroom Projects
Designing A Japanese-Inspired Spa Getaway
Portland Master Bathroom Remodel
This Tigard Durham master bathroom remodeling project was inspired by Japanese culture and design.
When our client wanted the design of their master bath to honor their Japanese heritage and emulate a Japanese bathing experience, they turned to us. They had very specific needs and ideas they needed help with — including blending Japanese design elements with their traditional Northwest-style home. The shining jewel of the project? An Ofuro soaking tub where the homeowners could relax, contemplate and meditate.
"The tub we added was designed to soak in. That's a big distinction between American culture and Japanese culture." – Jennifer Renninger, Design Associate
CHALLENGES
In order for the Neil Kelly team to meet the client's objectives and fulfill their dreams, we had to work around some design challenges. Family obligations came first for the client and we respected their schedule accordingly (we also remodeled the kitchen and another bathroom). Size also played a factor in the design — the husband towered past 6 feet while his wife was more petite.
The homeowners also wanted the perfect wood-look tile to match their custom cedar tub, as well as a linear drain in the tub/shower area that required a slope. This all had to blend seamlessly into their traditional western home, without too literal an interpretation of the Japanese design elements.
"Most Japanese baths are for bathing and not for cleaning," says Jennifer Renninger, Design Associate, Neil Kelly, who led the project. "The tub we added was designed to soak in. That's a big distinction between American culture and Japanese culture."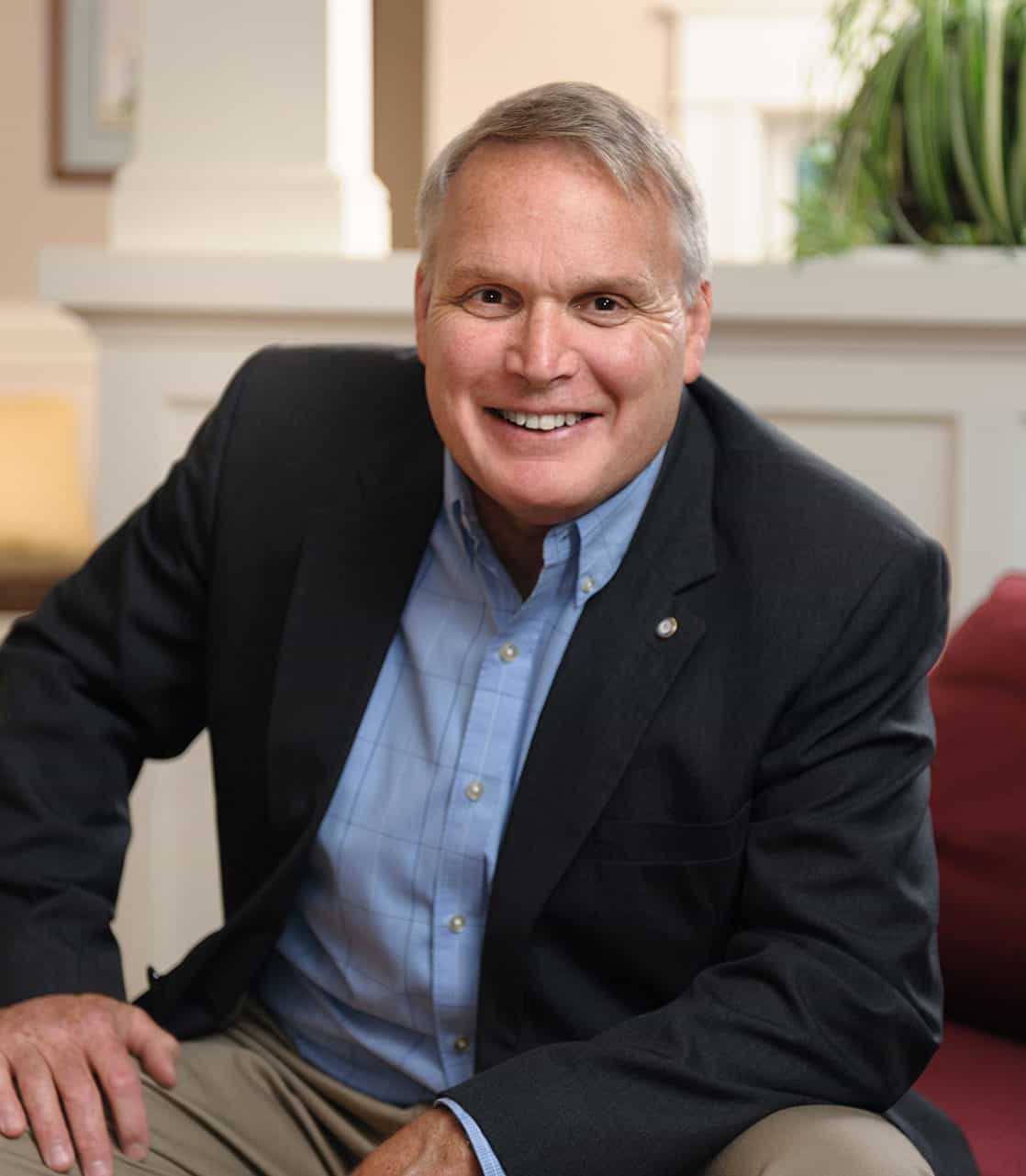 byron kellar, Portland Design Builder
Veteran Design Builder Byron Kellar has logged 35 very productive years in the industry—26 of those at Neil Kelly. His broad experience runs from high-end kitchen and bath work to whole house projects, a primary focus along with historic renovations and complex structural projects. In addition to working with his clients, Byron is very involved in public service. He's active in Albina Rotary, Santiam Alpine Club, and was a past chair of Portland Public Schools' Citizen's Budget Review Committee. Interestingly, Byron served as design coordinator for the lauded Anne Frank traveling exhibit. Industry awards include National and Regional NARI awards for Mid-Sized Kitchens, and a REX award for  Whole House projects.
View Byron's Houzz portfolio and read client reviews.
SCHEDULE A CONSULTATION >
FINDING SOLUTIONS AND CREATING THE PERFECT SPACE
To make the client's dream space a reality, we went to work. We lowered the recessed medicine cabinets to accommodate both husband and wife, installed a handheld shower on a slide bar to allow adjustment of height, and installed a curb and glass enclosed wet room to include the shower/bathing area and soaking tub. "We wanted the bath low enough so the homeowner could sit on it. We installed the handheld shower on the bench so she can fill it up while sitting on a stool and she doesn't have to stand," says Renninger.
THE TUB IS THE STAR
The bathroom was designed around the centerpiece: A custom cedar Ofuro tub from Zen Bathworks in Alaska. We worked with the client to select the perfect wood to match the design.
"I had samples of wood from the manufacturer, including hinoki, cedar and teak," says Renninger. From there she pored over pages and pages of photographs of boards. "I wanted a clear grain without knots in them. With woods you can get some blonde with red streaks and I wanted a more uniform color." Tile was chosen to match after finding the perfect wood for the tub.
One final touch was the installation of exterior lights that shine on bamboo outside of the bathroom. The homeowner can dim the interior lights and look out the window at the lush bamboo. The end result is a room where the homeowner can relax and unwind. "When you walk through the doors you feel like you're in a completely different space. It's the perfect escape and a relaxing place," says Renninger.
Have a unique design challenge or an idea? We can help you achieve your design goals and dreams. Get in touch with Neil Kelly today.