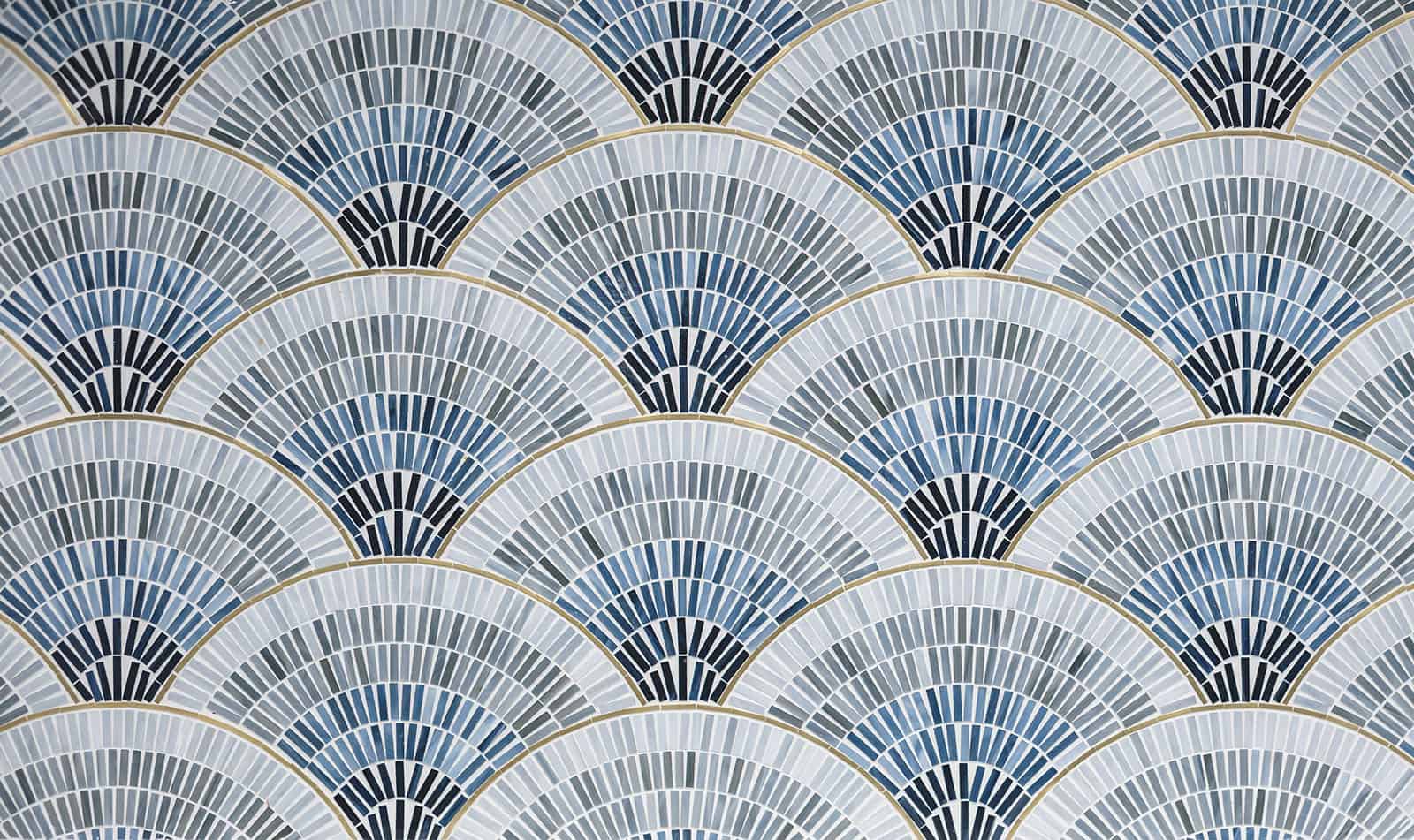 Above: Backsplash tile with an intricate design set behind the range in a Portland area kitchen.
Kitchens
Choosing A Stunning Backsplash For Your Kitchen
Remodeling a kitchen is a complex process with many small decisions affecting the final outcome. Because it is such a central feature in the kitchen, a backsplash is among the most important design elements. Modern tile comes in many varieties – from natural stone to graphic designs – so it can be challenging to narrow down your selection.
As design consultant Erika Altenhofen says, "When selecting a backsplash consider three main questions: What's the overall look you'd like to convey? What's the style of your home? And do you want your kitchen to be dressed up or more casual?". Answering these questions can help narrow down your design elements and kitchen backsplash options.
Matte Tile Vs Glossy Tile
One question homeowners' often struggle with is whether to use a glossy or matte backsplash.
Erika explains, "A glossy subway tile can look brighter and more polished, often lending to a more formal look. It also hides water spots and fingerprints better than its less shiny counterpart. While a matte finish can convey a softer, more casual look. It's often used in contemporary settings in contrast with high gloss cabinets."
Additional design considerations:
Kitchen style
What is the overall look you're trying to achieve in the kitchen remodel?

What role does the backsplash tile play in that look? Main or supporting?
Color
Tile Shape / Pattern
Modern or classic backsplash?
Square, rectangle, geometric or other?
Graphic, textured or other?
Tile Material
What material would you like in your kitchen remodel? Stone, ceramic or other?
Tile Height
How much tile do you want showing? No tile, a little tile, or a lot?
Do you want your kitchen tile to line up with cabinets or run all the way to the ceiling?
Countertop Design
Backsplash tile design should complement counters
Wear and Tear
How much abuse can the backsplash take?
What maintenance is involved when cleaning your kitchen walls?
Kitchen Remodel Budget
Cost is always a factor; how important is it to overall kitchen design?
How much grout will be needed throughout your kitchen?
Working with a designer gives the homeowner added insight and buying power
Designer Pick
Tile: Bedrosians Cloe in White
"Something about a handmade ceramic tile makes me swoon," confesses Erika. "The imperfect edges of each tile allow the grout to show off, and the subtle tone variations from tile to tile add character. This is a great option for someone who loves the simplicity of a white subway tile but wants to make it a little more special."
How to Make a Statement
Selecting bold colors and patterns (aka "statement tile") is a great way to add a personal touch to a kitchen. However, sometimes budget or fear of commitment can be limiting. Erika shares, "Making a feature piece in a niche or smaller portion of the wall allows the more special tile to shine without too much commitment. In this example kitchen on Houzz, I love how the grout color was selected to accent the gorgeous wood cabinets."
Ready to create your own dream kitchen? Get in touch with Neil Kelly today.