Interior Projects
LAKE DESIRE WHOLE HOUSE PROJECT IN RENTON WA
Renton Whole House Remodel
Entry, Family Room, Kitchen, and three Bathrooms including the Primary were all remodeled in this Seattle area project.
Design Objectives:
This Renton home was straight out of the 1970s and had never been remodeled. Our biggest objective was opening up the kitchen, and making it more functional for the homeowner. Our second priority was updating the primary bath — after removing an unsafe balcony that extended from the bath, and repairing damage from a fallen tree.
Design Challenges:
We wanted to open up the kitchen to the family room, and that meant taking away a structural wall that also had major plumbing in it from the hall bathroom in the floor above.
We honestly just needed more space in that kitchen, it was so small!
Talk to a designer about what you want to change in your home. Schedule a Complimentary Design Consultation. 
See more home transformations and get expert remodeling advice. Sign up for a Design + Remodeling Webinar. 
Design Solutions:
We worked closely with our structural engineer to get everything right so that we could open up the wall completely. We also bumped out the kitchen wall to meet where the nook is and added a humongous window that faces the homeowner's beautiful woodland back yard.
Special Features:
– Entry with mudroom
– Lighter, brighter kitchen with painted Crystal cabinets and diamond laid backsplash tile
– Walk in pantry with custom barn door
– Refreshed family room with built-in storage
– Open and inviting primary bath with luxurious walk-in shower and natural light
– Spacious guest bath with dual vanity and elegant tile work
– New powder bath with herringbone tile and vessel sink.
Thinking about renovating your space or want bathroom ideas for your next project? Get in touch with the remodeling experts at Neil Kelly today.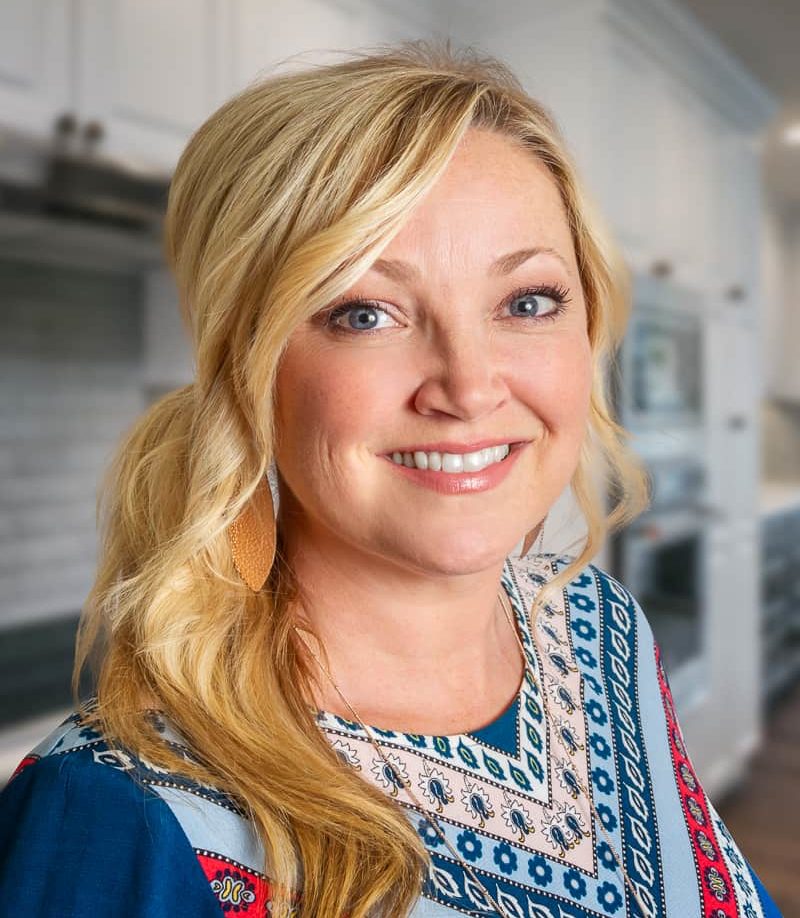 jamie smugeresky, Seattle Design Consultant
With a thoughtful, collaborative and client-focused approach, Jamie Smugeresky is ready to tackle any remodeling challenge. Having been involved in professional remodeling since 2006, Jamie's early career was focused primarily on kitchen and bath renovations with an emphasis on custom cabinetry and aesthetic development. Her expertise has evolved to include major structural remodeling and project management as well as creating beautifully articulate styles and designs that bring homeowners' wishes to life. Inspired by her clients' passion and excitement for change, Jamie loves to lean in and make the entire experience a fun adventure for all.