Kitchen Projects
Remodeling A Spectacular Lake View Kitchen
Portland Kitchen Remodel
This Lake Oswego kitchen remodeling project features a design that takes advantage of the home's stunning location.
The kitchen was basked in natural light, showcasing a wrap-around view of Oswego Lake. Yet something was missing from this contemporary lakefront home. Despite an expansive wall of floor-to-ceiling windows and French doors that opened to a cascading patio just above the water's edge — the kitchen felt flat.
"The traditional kitchen was dark and dreary due to heavy wooden cabinets, dark flooring and counter surfaces," says Fabian Genovesi, Neil Kelly Company design consultant. "We needed to create a space that matched the contemporary style of the home."
"We needed to create a space that matched the contemporary style of the home." – Fabian Genovesi
The new homeowners prioritized the kitchen remodel soon after closing. The main goal? Create a layout that took advantage of the spectacular view as they prepped meals. With help from Genovesi, they created a brightened space with reflective surfaces that enhance the natural light in the room.
High gloss metallic finish on the cabinetry creates a contemporary aesthetic paired with custom painted glass doors. Repurposed light fixtures twinkle above the kitchen island, and wood slab doors add warmth and anchor the space with the flooring. As a final touch, custom concrete sinks were stained to match the cabinets, and a custom tile niche was created for the homeowner's sculpture display.
"The homeowners wanted the kitchen to look as if it was original to the home and we really accomplished that goal," says Genovesi.
Design Solutions
The remodel not only transformed the overall look and feel of the kitchen, it created a more functional space that improves traffic flow and makes the room more conducive to family activities, cooking and entertaining. Three workstations for cleaning, food prep and cooking were created with dual counter heights, and interior cabinets feature custom storage solutions for daily-use items. Today, the kitchen is the gem of the house, rivaled only in beauty by the green waters it reflects.
Ready to create your dream kitchen? Get in touch with Neil Kelly today.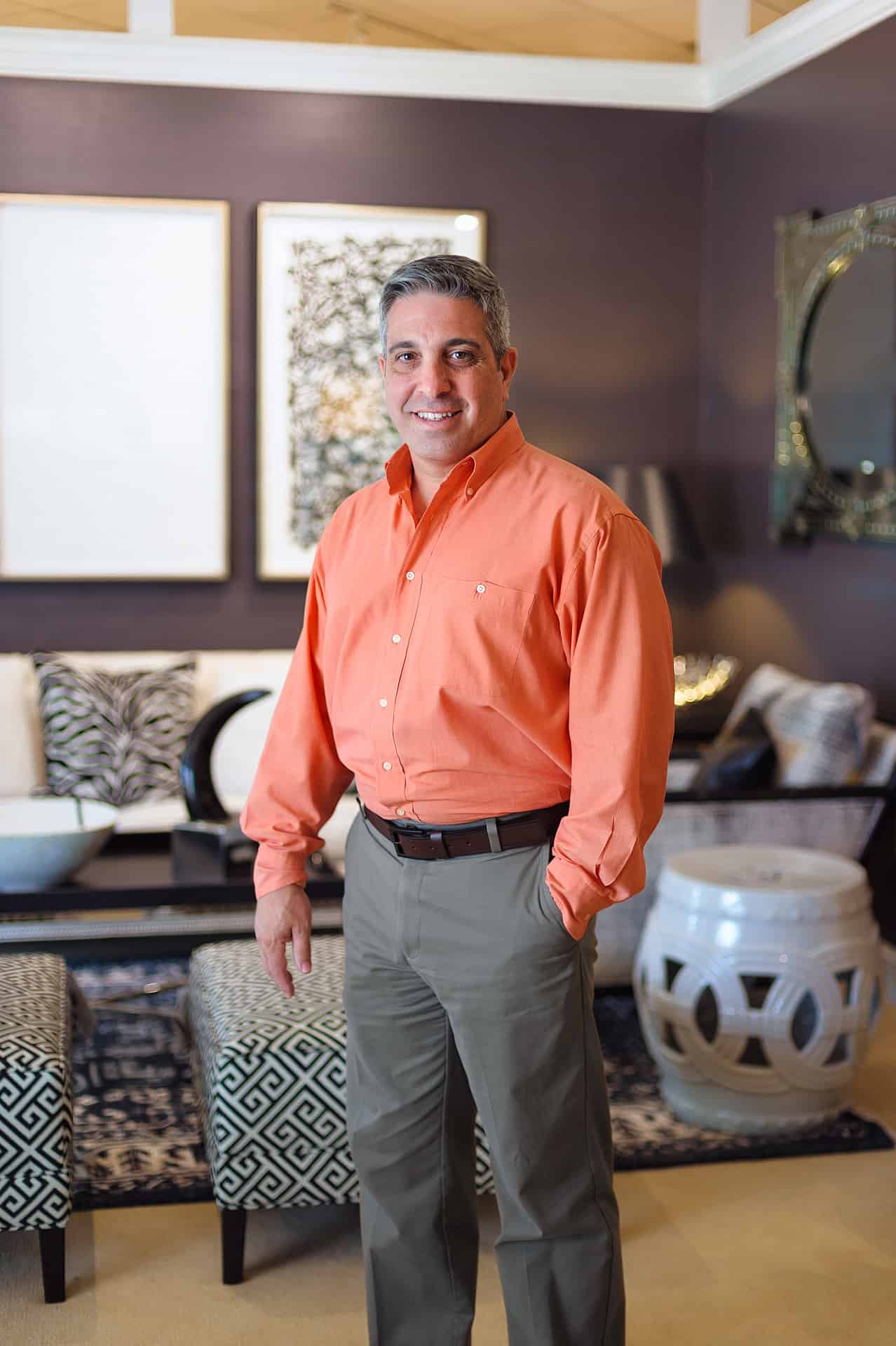 fabian genovesi, Portland Design Consultant
Fabian Genovesi is an award-winning designer who sees the potential in any given space. Then he applies his three decades of experience to the project, whether it's mid-sized or multi-million dollar. Prior to starting at Neil Kelly, Fabian owned a design/build company. He also studied Interior Design at the Fashion Institute of Design & Merchandising in Los Angeles and at UCLA. Fabian has worked as a Lead Kitchen & Bath Designer for firms located in L.A.'s storied Pacific Design Center, where he developed a reputation for polishing architectural plans and re-working spaces. His space-planning abilities contribute to many Neil Kelly projects.
View Fabian's Houzz portfolio and read client reviews.
SCHEDULE A CONSULTATION >