Bathroom Projects
Leschi Master Bath and Primary Suite Seattle
Seattle Bathroom Remodel
New materials are blended with classic features in this Seattle primary suite, which includes a spacious bathroom, walk-in closet and more.
In this project the homeowners wanted an upscale, functional primary suite — including bathroom and walk-in closet — designed in a traditional style. They had done extensive remodeling on their own over the years, but wanted the experience and ease of having this particular project done for them.
Situated in an old Seattle neighborhood near Lake Washington, this elegant home was originally built in 1905.
With all historic remodeling projects, we take a careful approach to design. In this case we wanted to make sure that the new space blended seamlessly with the existing space, and all of the detailing accurately reflected the styles used at the turn of the last century.
"The homeowners had done extensive remodeling on their own over the years, but wanted the experience and ease of having this particular project done for them." – Anne Bauer
The home was in wonderful condition for its age, but structurally it was not level, which presented challenges for the remodel.
We spent a great deal of time re-framing certain areas of house before we were able to begin work on the primary suite itself. The closet was in a very tight space with lots of unusual angles, so there was little margin for error.
We also found that there were not enough plumbing lines in the old home, and the lines that did exist were too small to accommodate modern bath fixtures. The plumbing had to be dealt with before the bathroom renovation could begin.
Soon the new bathroom began to emerge: a lighter, brighter space with amenities such as a dual vanity and walk-in shower. Nearby, the walk-in closet — with cozy, historic charm and ample storage — gradually took shape.
One of the standout features of this project is the custom cabinets by Crystal Cabinets. The bath towers along the vanity offer practical drawer storage and electrical outlets, yet have the look and appeal of fine furniture.
The walk-in closet features custom shoe shelves, integrated side lights with single & double hang, and a laundry pullout.
In addition to beautiful cabinetry, the bath features custom tile work, heated floors, heated towel bar, and a new relite window to allow natural light while providing privacy.
Thinking about renovating your space or want bathroom ideas for your next project? Get in touch with the remodeling experts at Neil Kelly today.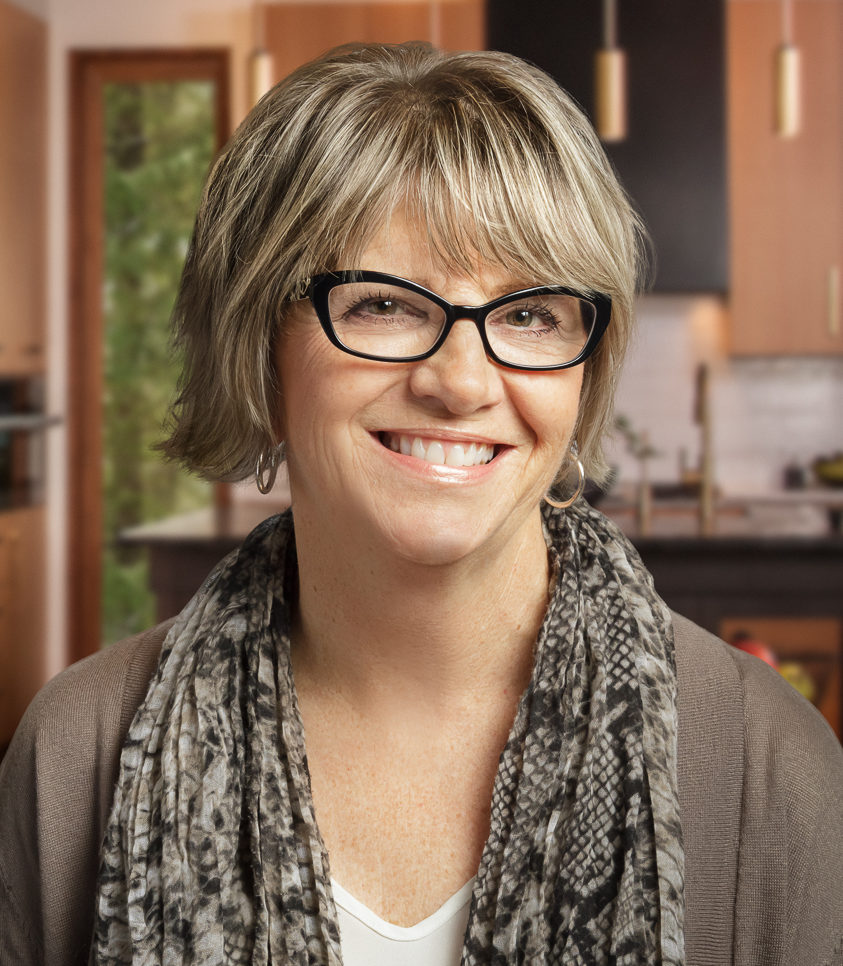 anne bauer, Seattle Design Consultant, CAPS, CGP
Anne Bauer brings over 25 years of interior design experience to her clients. With a diverse background and style — from hotels and country clubs to custom residential and estate design, as well as countless 'fixer' renovations — Anne's focus is to bridge the gap between what happens in the design studio and what gets built on job sites.
Anne especially enjoys residential design because she gets to experience her clients' delight in the spaces they create together.
View Anne's Houzz portfolio and read client reviews.
SCHEDULE A CONSULTATION >