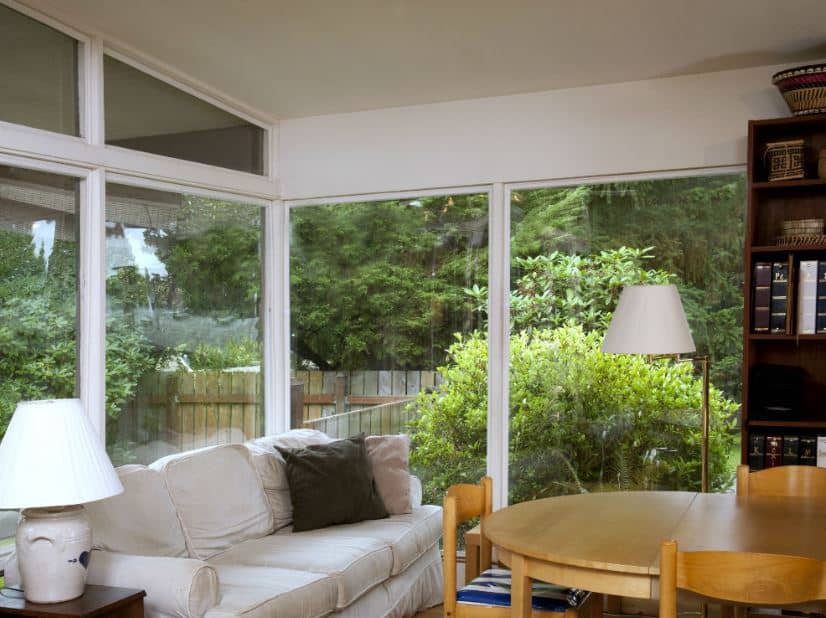 Home Fixes
|
Sustainability
Mid-Century Modern Windows
Kim Herman lives in a house of windows: 36 drafty, unframed single panes in just 1,150-square feet.
It's a home inspired by California Mid-Century architectural icon and developer Joseph Eichler, whose style was typified by floor-to-ceiling windows to "bring the outside in." But what's perfect for a California climate isn't as comfortable for Seattle's cold, rainy winters.
Herman's living room features a wall of windows more than 20-feet long and almost six-feet high that sent cold winter drafts gusting around anyone who stood near. With the rising cost of heating oil, he needed help.
The contractors and window replacement specialists he called all gave bad news. One wouldn't even provide an estimate, saying: "You might as well just put siding over them." Another figured he'd have to practically rebuild the house. Price quotes were in the tens of thousands of dollars.
"That defeats the design I fell in love with," said Kim.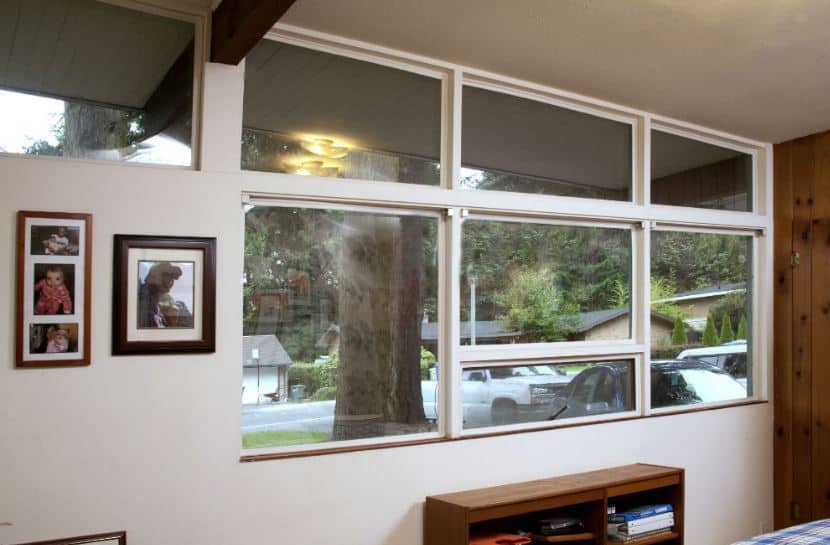 He wasn't sure what to do until a colleague suggested a simple solution: Indow Windows.
The acrylic glazing inserts require no destructive hardware. Kim's local Indow Windows dealer Neil Kelly laser measured his windows to ensure a custom fit. On installation day, it took just a short time to press the 19 inserts into place. Right away Kim ordered more for the remaining rooms. "One of the things I immediately noticed was the house was so much warmer," he said. "I love that they are easy to install – I can take them out and pop them back in myself."
During the summer, his house isn't nearly as hot as it would've been. And the inserts are almost invisible: Kim's eldest son, who lived there for five years, didn't notice the Indow Windows on a visit even though they surrounded him.
The benefits go beyond thermal comfort. Herman's new inserts "noticeably reduce the amount of traffic noise from the freeway," he said. And he has preserved the valuable natural light in his small space. Best of all, he achieved the comfort and economic benefit of energy-efficient windows without spending a fortune or changing his home's iconic architectural character.
Do you have a home remodeling project that involves complex window replacement? The home improvement experts at Neil Kelly can handle it with ease. Get in touch with us today!
Guest blogger Sam Pardue from Indow Windows contributed to this article.