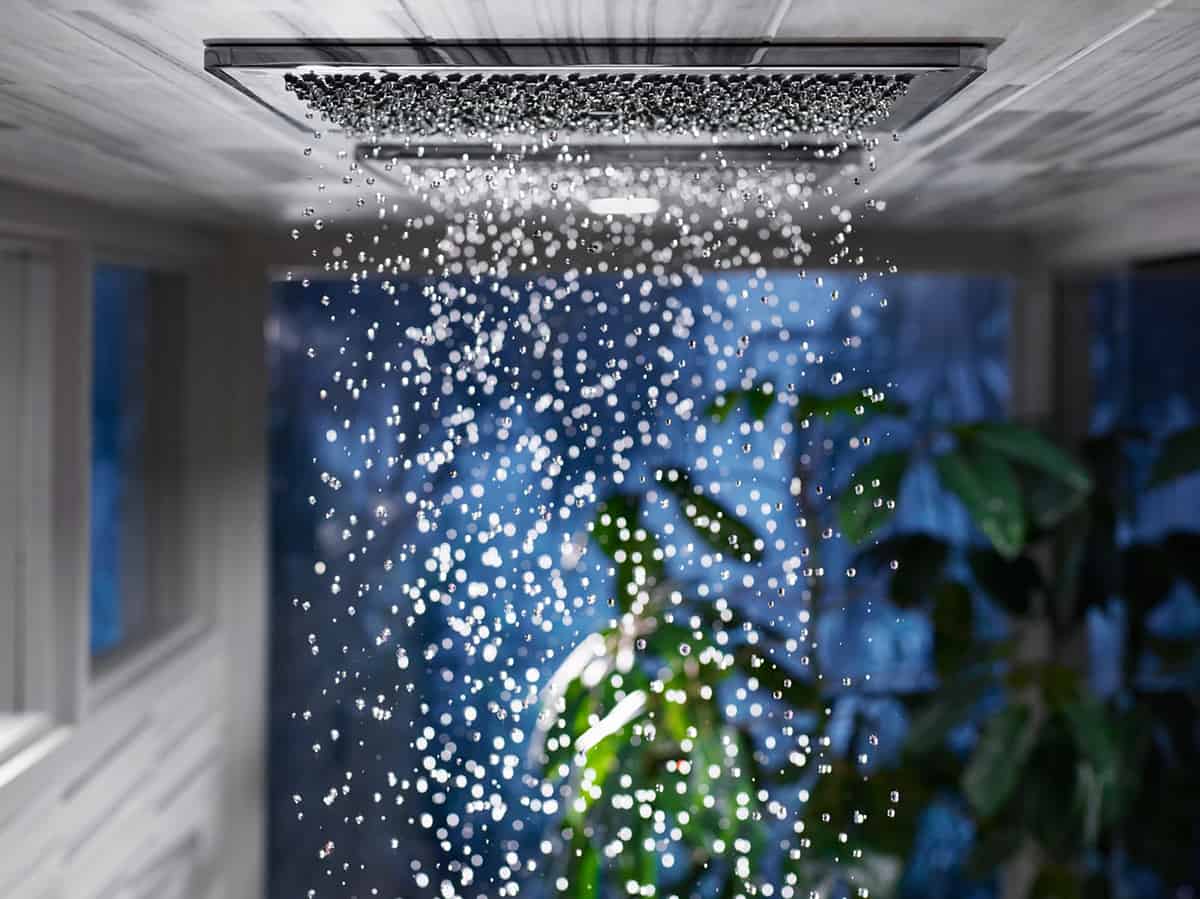 Above: Timers and other digital controls allow users to customize nearly every aspect of the shower experience. Image courtesy Kohler.
Home Fixes
|
Sustainability
What Can Smart Home Technology Do For You?
From smart appliances that remember your cooking preferences to digital assistants that know when to heat up your shower or order your groceries — technology is making homes more functional and efficient every day. The term "smart home" is a home that incorporates advanced automation systems, providing homeowners with sophisticated monitoring and control over the building's functions. With smart home technology, homeowners can increase their comfort, security and convenience at all times — regardless of whether anyone is actually home.
"The terms 'smart house' or 'smart technology' started gaining momentum around 2012," says Neil Kelly Design Consultant Therese DuBravac. "The early technology was focused on mechanical systems, furnaces and window controls. Today it's really gaining momentum with the rise of smartphones and apps, which have truly been a catalyst."
Smart home technology is the fastest growing segment of the design/build market as homeowners become more and more interested in how their homes can work for them. The technology systems that were once incredibly expensive and required major renovations are now more affordable and can be installed with minimum impact thanks to WiFi.
Smart Home Features
"At a basic level, smart homes are designed to increase your comfort and security," says DuBravac. "From remote controlled blinds to sound systems to home theaters to lighting settings that adjust while you're on vacation — this technology sets the foundation. Today we're seeing a shift in plumbing fixtures and home appliances, which is truly the next wave of technology coming into the home."
Smart technology features are often broken into the following categories:
Smart Rooms: including lighting, sound and temperature control
Smart Appliances: including refrigerators, steam ovens, slow cookers and coffee makers
Smart Fixtures and Accessories: including faucets, mirrors and toilets
Digital Assistants: including conveniences specific to kitchens and baths that can maintain grocery lists, convert units of measure, look up recipes, run multiple timers, control temperature and ventilation, preheat ovens, set digital controls on multiple settings for showerheads, and more.
One company leading the way in smart technology is Quadrant Homes. The company's line of HomeSmart™ features are designed to simplify homeowners' lives with doorbells that allow you to see and speak with visitors at your door from anywhere; garage doors you can open from your smartphone; front door hardware that allows you to lock doors with a smartphone; thermostats that learn your home's patterns and programs to help you save energy; and lights that can be turned on from anywhere with your smartphone. The possibilities are becoming almost endless.
"Neil Kelly designers can integrate the latest smart technology into your whole home," says DuBravac. "We partner closely with technology specialists and manufacturers to ensure we create the home you've always wanted."
Ready to upgrade your home so that it works for, and not against you? Contact our Design/Build Remodeling Team to equip your home with the latest technology from the 21st century.