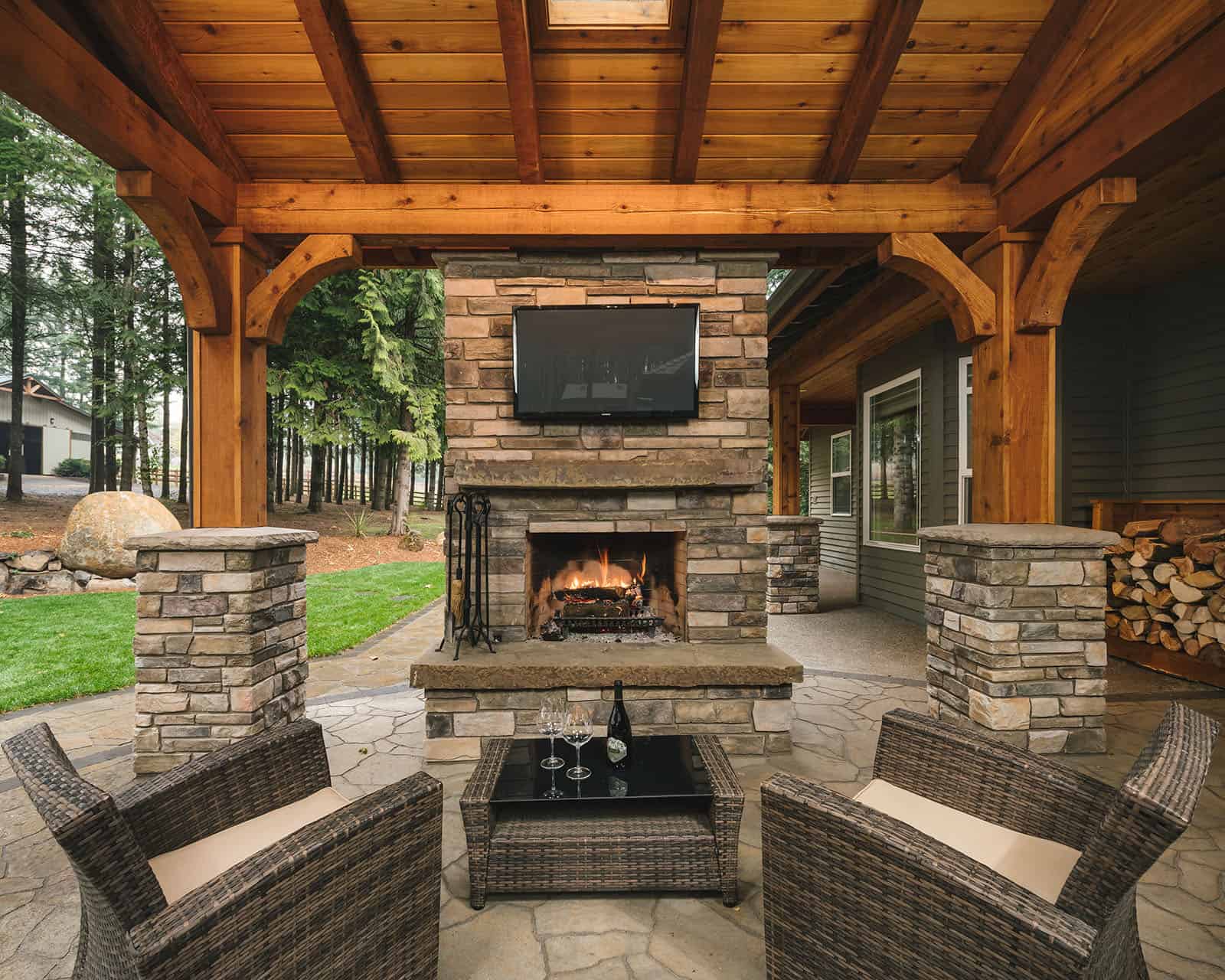 Exteriors
|
Interiors
Neil Kelly's 2022 Home Design Forecast
As we say goodbye to 2021, it can be an exciting time to look ahead to some of the home design trends that we expect will gain traction in the new year.
As we emerge from the pandemic, one thing is clear – we've never been more familiar with our homes. Our team of designers share predictions for the top home design and renovation trends for 2022, which share a common thread – a post-pandemic desire for creating a tranquil and soothing home environment.
A Home Sanctuary
As homeowners seek tranquil, clutter-free homes, one design style will rise to the top of the list: Natural/Organic. This style incorporates shapes, colors and textures found in nature. People will move away from minimalist, monochrome, hard-edged design styles toward a more Natural/Organic style that features blues, warmer browns and greens, as well as curving lines found in nature. "Bringing the outside in can help people feel more grounded," Neil Kelly Design Director Barbara Miller shares.
From All White to Soothing Colors
Eugene Design Consultant Jackie Roscher is thrilled to see kitchens transitioning to warmer whites, natural wood tones and green in cabinet finishes. We will see more nature inspired colors like green, blue and brown which bring the outdoor feel inside.
Back in Black
Black, or near black, as an accent color. Black pairs well with other neutrals, is gorgeous on cabinets and really pops with metallic hardware. "I'm happy to see black making a comeback and the continued use of mixed metals," shares Roscher.
The Cafe-Inspired Kitchen
A cafe-inspired kitchen design offers more flexible space that accommodates high traffic, homework, and working from home, in addition to normal cooking and entertaining activities. Some designs incorporate a "family landing zone, communication center, and charging station," Seattle Design Consultant Amanda Sava shares.
Tile in non-traditional shapes
Homeowners are looking beyond classic gray and white subway tiles, and exploring different colors, sizes and patterns, such as herringbone. Look for interesting, tone-on-tone patterns.
Bidet is Here to Stay
One effect of the pandemic is a greater focus on health and hygiene. Portland Design Consultant, Fabian Genovesi, sees a growing appreciation for bidet seats. "Homeowners are loving them," states Genovesi. "They are more sanitary, and clients feel good about helping the environment with less waste."
The Home Office
Covid has forever changed the value of the home office. Families are getting creative with multi-use spaces, especially for artists and craft makers. "The need to create a flexible workspace for multiple members of a family isn't going away anytime soon," shares Portland Design Consultant Brian Hurst.
Increased Value in Additions
Because of a tight real estate market, more homeowners are opting to add to their existing home versus buying larger. "We're seeing a lot of projects involving finished attics and basements," adds Seattle Design Consultant Megan Knight. From second floor additions to basement conversions and accessory dwelling units (ADUs), additions can increase the value of your home while providing extra space.
Extending Living Space Outdoors
Decks and patios have become an integral extension of the home. Many decks and patios now include built-in storage, dedicated furnishings, an outdoor kitchen with a full-sized appliances and bar as well as comforts of a living room like television, music, and media.
Whether you're thinking of updating a bath — perhaps with a bidet — or creating more space in your kitchen, Neil Kelly's award-winning designers are ready to help you in 2022. Get in touch!