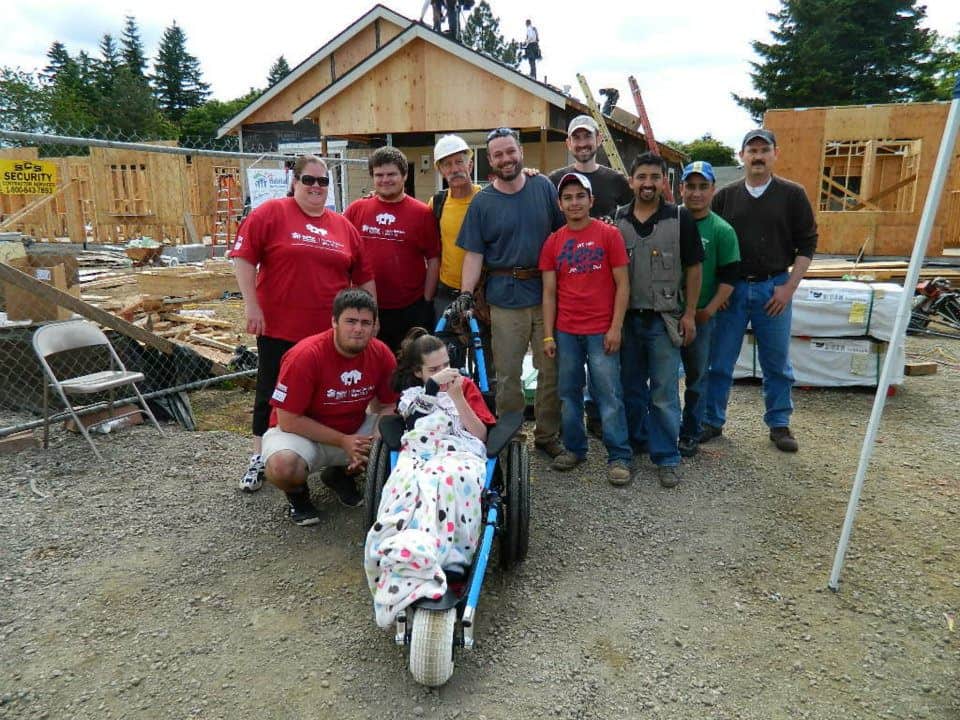 Above: Neil Kelly is a proud supporter of Habitat for Humanity.
News
Neil Kelly Continues On B Corp Stewardship Path
Neil Kelly is certified as a B Corporation and proud to join companies such as New Seasons Market and A to Z Wineworks in making meaningful contributions to the community and the environment. Our B Corp status also means we must prove our sustainability every year and constantly strive to protect the planet. That's a bold challenge and we accept it. After all, it benefits us all.
What is a B Corp?
B Corps are for-profit companies certified by the nonprofit B Lab to meet rigorous standards of social and environmental performance, accountability and transparency. There are more than 2,100 Certified B Corporations from 50 countries and more than 130 industries. More than 70 B Corps are in the Portland area, including Neil Kelly.
More Than Just Being Green
From selecting environmentally responsible products to minimizing waste in our operations to supporting community causes, Neil Kelly works every day to make a difference for our clients, our colleagues, our neighbors and generations to come.
"Our customers can have the confidence that the products we recommend and the design we do both have sustainability and the environment in mind," says Tom Kelly, president of Neil Kelly. "We won't ever recommend a product that doesn't fit our principles."
This isn't anything new for Neil Kelly. Most of the requirements and principles for companies to be included as a B Corp have always been employed by Neil Kelly, from constructing green homes to using sustainable materials. Indeed, Neil Kelly was first in the market to offer products like formaldehyde-free cabinets and was active in hiring LEED-savvy designers early on.
"Being a B Corp is more than a green standard and has more to do with employees and the quality of work," says Ben Rousseau, business systems analyst at Neil Kelly and a member of Neil Kelly's B Corp Advisory Committee.
Community Involvement Drives Our Success
To become a B Corp companies go through a rigorous process and checklist. One of the key components is community involvement — something we feel strongly about.
We donate certificates for handyman services and hours for a remodeling consultant. We donate materials for nonprofits who help communities build and remodel. We support Meals on Wheels and have a handful of Habitat for Humanity homes we've helped build.
"Seattle is looking to start doing their own community events, while Eugene recently built a house for veterans and the Bend office had a ramp-a-thon building ramps for the disabled," says Alex Christopher of Neil Kelly's strategic planning committee.
Next Steps
Homeowners care more about sustainable building materials and practices than ever before. They can be assured when they work with Neil Kelly, we will take great care and find the best solution to what they need. It's a huge component of being a B Corp. The internal team is also working to ensure systems are in place to track the work and record it, not only for future certifications but also for future generations of customers and employees.
"When I eventually transition out of the business, we will no doubt continue with these values," says Kelly. "It's just a matter of formalizing what we as a company have been doing for 70 years while meeting the requirements of a B Corp."
Interested in learning more about Neil Kelly's B Corp involvement and what it means for your new home or next remodel? Get in touch and let's talk!