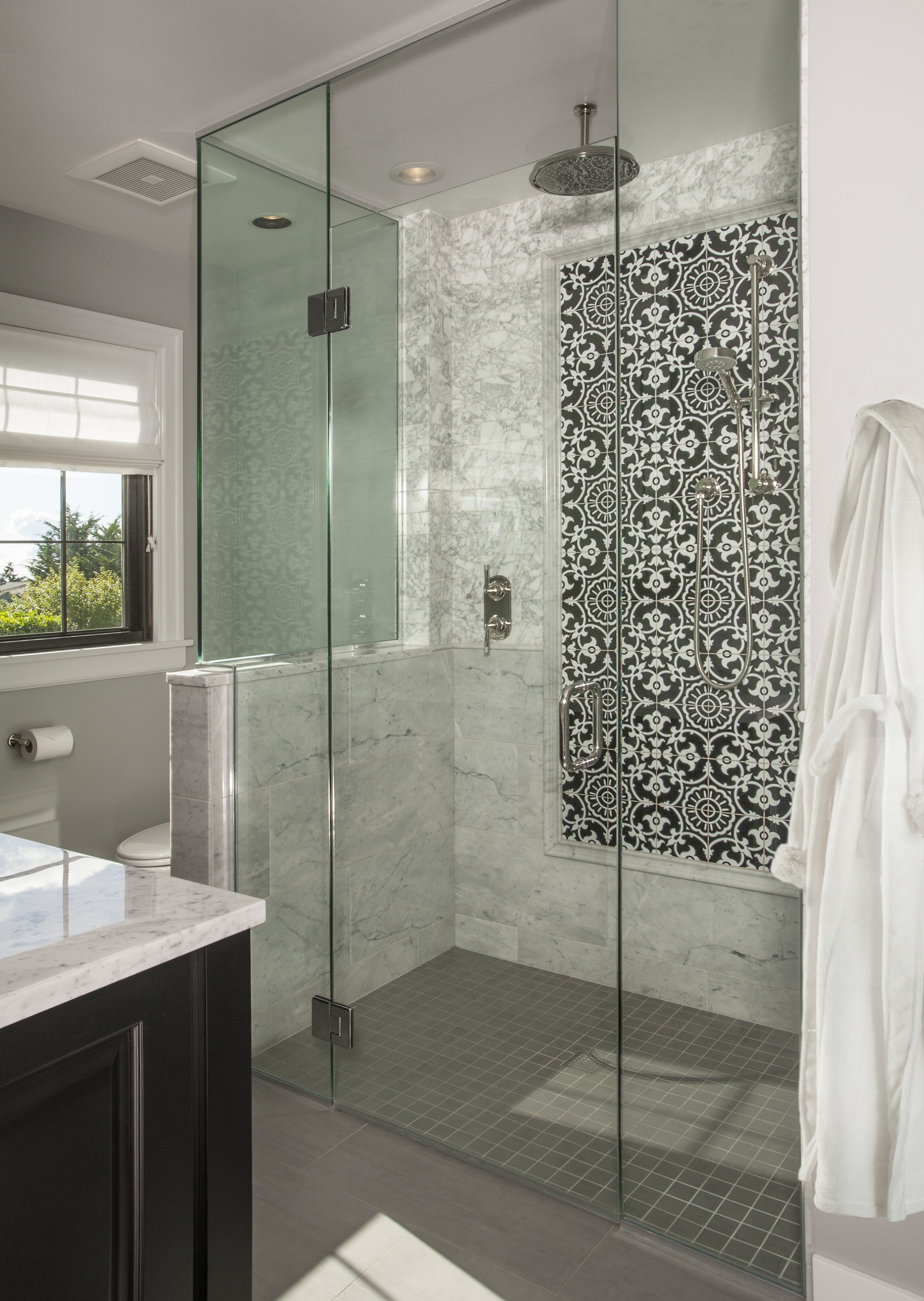 Above: Fine art tile becomes a strong focal point in this elegant Seattle bath.
Interiors
Design Trends: What's New and Bold in 2018?
As we say farewell to 2017, it's important to reflect on the year, highlight some of the design trends we saw and what we expect to dominate in 2018. Are you ready to remodel in the new year? Discover what's new and bold for homes next year and start planning your own remodeling project.
Kitchens: Stacked and Racked
Kitchens change over time, but there's always a need to find space for appliances. Stackable ovens, microwaves and warming drawers free the cooktop — and the cook — to move elsewhere.
Islands that stand out from the rest of the kitchen — with contrasting colors, materials or even design elements — make eye-catching, functional centerpieces. If your space can accommodate it, an island with attached table can create a secondary prep area, or a seating area that is close to the cook yet out of the way.
Welcome more guests into the kitchen with cozy and stylish bench seating. Bench seats can create a flexible serving area for people on the go and a place to hide knick-knacks that don't have a home.
Ample storage is always in style. "Look for walk-in pantries with auxiliary appliances, more storage, and even desks that function in multiple ways for owners' changing needs," says Kathleen Donohue, design consultant with Neil Kelly.
Artful Baths
Fine art tile creates a strong impression in a bath, especially one with limited space. With so many patterns to choose from, the only real limit is your imagination.
Reclaimed or rustic woods for walls and flooring complement modern materials and sleek surfaces.
"Ultra-contemporary style is getting more 'organic' and artisan with natural, unique and quirky features being incorporated to add personality, individual style and warmth," says Donohue. "Contemporary style still prevails, but it's getting softened with individual and artistic touches. I see more emphasis on natural materials, with imperfections and asymmetrical lines."
Sculptural free-standing tubs are in high demand; their popularity is driven by modern manufacturing techniques that make any size and shape possible.
Speaking of tubs, a wet room — with tub and walk-in shower both inside a single glass enclosure — can create a lighter, brighter, spa-like environment, and make the entire bath area easier to ventilate and clean.
Luxury Meets New Colors
Many homeowners want decorative bling but don't want to overdo it. Accenting a room with one standout piece — like a chandelier — can make a statement without overwhelming the rest of the space.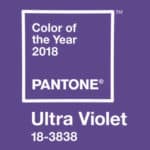 Paint manufacturers and color experts are starting to make their color selections for the new year, and the overall trend is: Bold.
Pantone just announced their 2018 Color of the Year, Ultra Violet: a complex hue that evokes creativity and spirituality. The color seems to work best on an accent wall or as an accessory in a more neutral interior.
If purple isn't your thing, colors reported elsewhere include rich grays, warm and cool tones, and watery blues.
The Pacific Northwest has always been known for leading design trends. In 2018, look for an emphasis on timeless designs, new styles and new colors that match the fierce independence of the region, as well as the many home styles.
Whether you're thinking of updating a bath or reinventing your kitchen, Neil Kelly's award-winning designers are ready to help you in 2018. Get in touch!