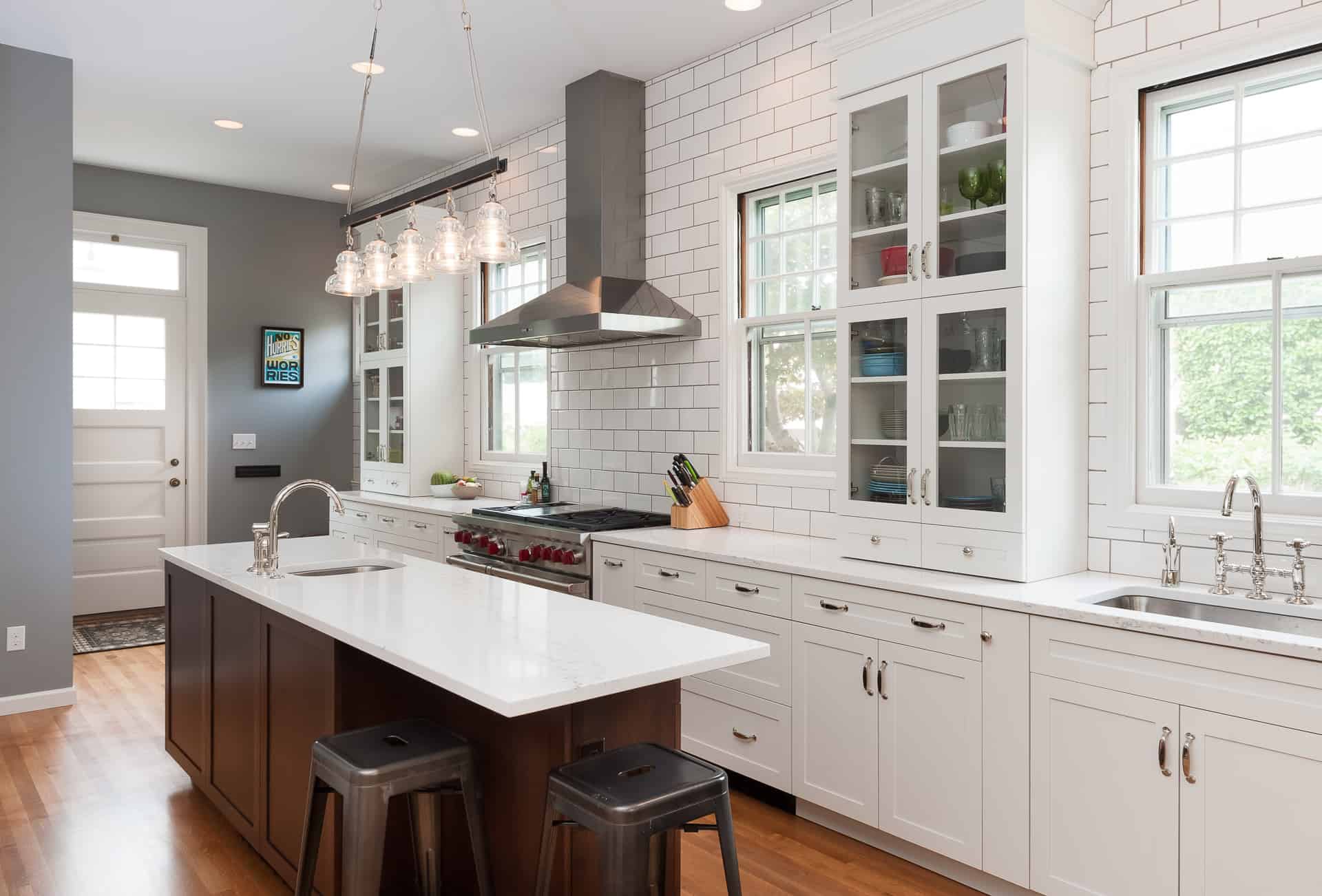 NARI and Chrysalis award winning kitchen design by Fabian Genovesi.
News
Neil Kelly Designers Recognized For Outstanding Work In 2016
From magazine and newspaper features to awards in design competitions, Neil Kelly designers were repeatedly recognized for excellence in 2016.
Earlier in the year, Fabian Genovesi won NARI and Chrysalis awards for one of his kitchen projects located at a historic home in Downtown Portland. In a Portrait of Portland feature titled "Nod To The Past," Genovesi explained how he and his team were able to pull off a major kitchen remodel while preserving all of the home's original 1896 architectural detail.
Nate Ewen's custom home design at the Tetherow resort in Bend was among several Neil Kelly projects to appear in the Fall 2016 issue of Cascade magazine. In the article, "Makeovers Made Easy," Ewen took readers on a tour of the remodeling process, and offered tips on how to prevent life from grinding to a halt during a large remodeling project.
A stunning condo restoration in Downtown Portland earned Byron Kellar and co-designer Wendy St Laurent an Oregon Home Structure and Style award — the first such award received by Neil Kelly Company. The condo, located in a New York-style Renaissance building originally constructed in 1913, also contained historic features that needed to be protected, such as mahogany stairs, doors, railing, and trim.
Finally, accolades continued to roll in for Seattle designer Diane Foreman. After starting the year with an NKBA award for a condo remodel and a NARI award for a kitchen remodel — this one featuring a dining table set into a cabinet — several of Foreman's design innovations appeared on HGTV.
All of these amazing success stories demonstrated the wealth of talent and expertise that is brought to bear on every Neil Kelly project. Congratulations to all of the designers and their supporting teams!