Home Fixes
Handyman Home Fixes for the New Year
As a homeowner, you've probably got a running list of items that need attention. Some may be more urgent than others—like getting new gutters or fixing leaks—while others might fall into an "out of sight, out of mind" category.
General home repair and maintenance might not be the most fun or exciting part of owning a home, but checking things off your list is undoubtedly satisfying. Not only that, but staying on top of repairs and upkeep can save you money down the road and help ensure your home's resale value.
Neil Kelly is more than a premier design/build and remodeling firm. We offer comprehensive handyman, carpentry, installation, and general contractor services in Portland, Eugene, Bend, Seattle, and throughout Oregon and Washington. Here's where you should look for potential fixes and updates.
New Year's Resolutions For Your Home
If your humble abode could use some TLC, the New Year is a great time to set things in motion. As your home starts to awaken from its winter slumber, you'll be glad to have these maintenance and home improvement projects completed. Here are a few areas that may need attention.
Roof, Gutters and Attic
Starting from the top, it's a good idea to assess the shape of your roof, gutters, and attic. See if your roof needs to be patched, cleaned, or repaired. Look at your gutters to see if they're sagging or otherwise not working properly. Check your attic for leaks, condensation, or wall discoloration — a telltale sign that your roof needs to be inspected by a professional.
If anything's awry with your roof, Neil Kelly is at your service. We do roof repairs, cleanings, and full custom replacements. You can count on top-tier materials and skillful craftsmanship to protect your home from the Pacific Northwest elements while maintaining its aesthetic for years to come.
GET STARTED: Download our Handyman Home Fixes checklist.
Siding, Windows and Doors
You'll also want to make sure your siding, windows, and doors are in good shape. If the siding on your home needs to be cleaned, repaired, or replaced, you can trust a Neil Kelly handyman to get the job done.
We also know all the best ways to seal windows and doors and can offer repairs or replacements if needed. If you need screens installed or want to add security features, we can handle that as well.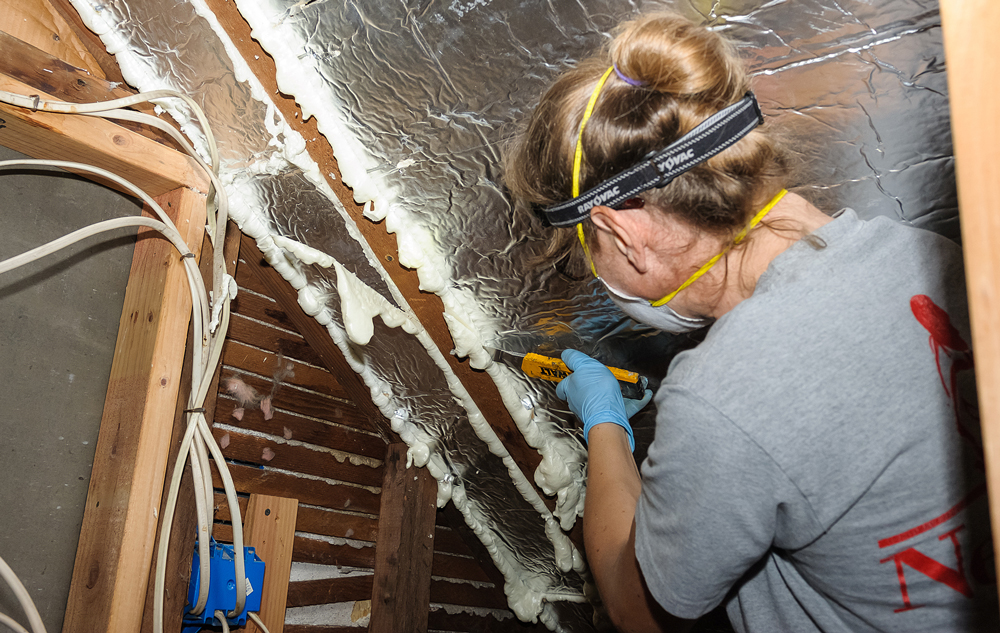 Basement, Foundation and Crawl Space
It's important to give some attention to the bottom of your home. This winter, we recommend inspecting your basement, foundation, and crawl space. Check for leaks, rot, mold, and other water damage, as well as infestations, exposed pipes and wires, and structural damage.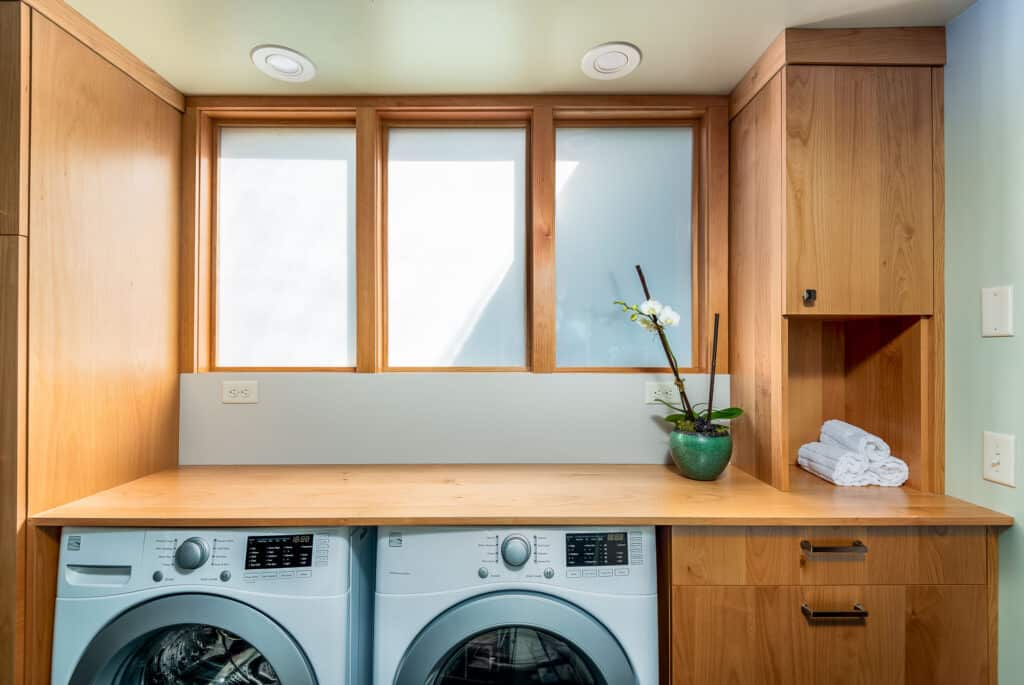 HVAC and Laundry
The best way to ensure the heating, ventilation, and air conditioning in your home are working correctly is with regular maintenance. Changing the filter on your furnace is an easy DIY task that should be done about every 90 days. Beyond that, Neil Kelly's Home Performance services ensure your heating and cooling systems are running reliably.
The same goes for your washer and dryer. To help them run efficiently for as long as possible, make sure your appliances are level, replace the water hoses if needed, clean out the inside of your washing machine, and inspect and clean your dryer ducts.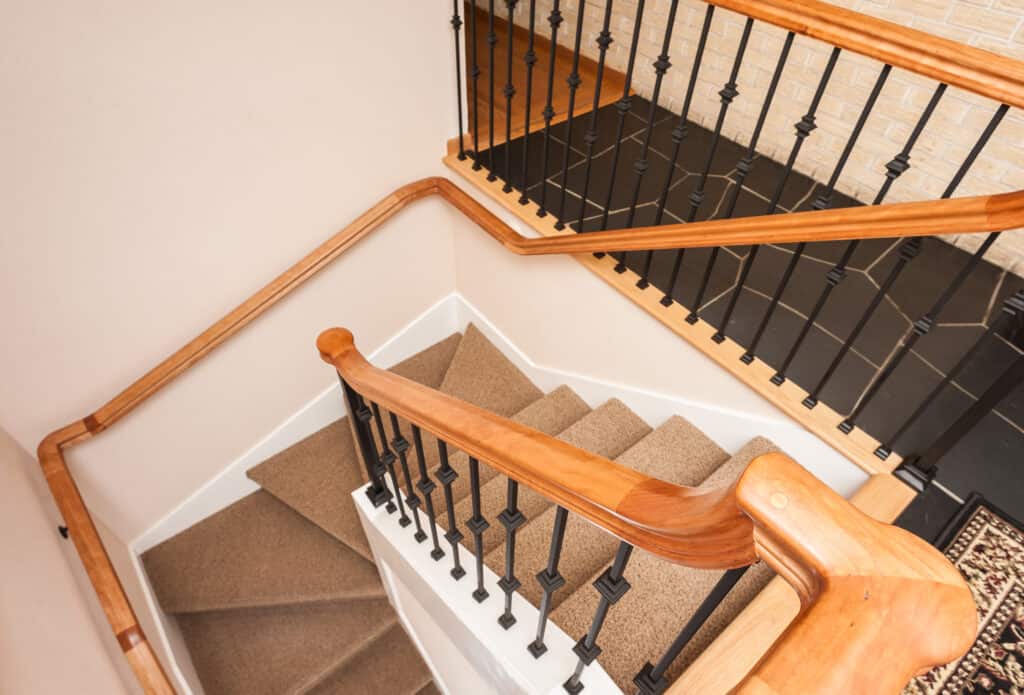 Walls, Flooring, Stairs and Railings
If you've got loose, squeaky, warped, or otherwise damaged floorboards, it's wise to arrange for a repair sooner than later. Squeaky floors aren't necessarily a problem, but you'll want to make sure you're not dealing with rot, moisture damage, or structural issues.
Neil Kelly can fix your floors or install entirely new floor coverings. While we're at it, we'd be glad to mend or replace your baseboards, stairs, or railings. We can also repair or replace your drywall and ceiling if needed.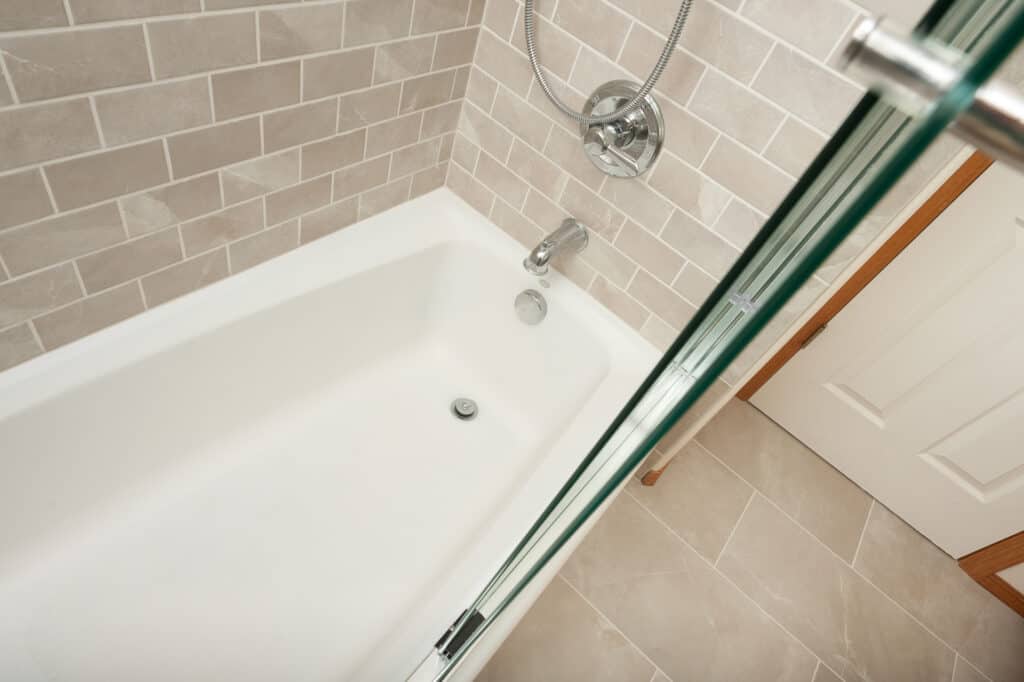 Kitchens, Bathrooms and Plumbing
Your drains, pipes, sinks, and faucets are critical components of your home, and it's important to make sure they're in working order. The Handyman team at Neil Kelly can check and repair leaky faucets, fix or replace cracked sinks, tend to your counters, retile your shower or bathtub, and even ensure your exhaust fans are functioning as they should.
Outdoor Maintenance
When you own a home in the rainy Pacific Northwest, there's almost always some outdoor maintenance that needs to be done. Make a goal to inspect your deck for any loose or rotted footings, attachments or structural supports. See if your patio and walkways have any loose or broken stone. Also, check your gates and fences to see if they need to be cleaned, repaired, or replaced.
At Neil Kelly, we're seasoned in exterior home repairs and remodels for Oregon and Washington properties. Our team can assist with cleaning, refinishing, custom-building decks, as well as porch repairs, renovations, and installations.
Expert Local Handyman Services From Neil Kelly
If you need a home repair handyman in Portland, Seattle, or the surrounding areas, look no further. The experienced pros at Neil Kelly can tackle any item on your list. With innovation, professionalism, and keen attention to detail, we leave our customers satisfied with every project. Contact us to get started.