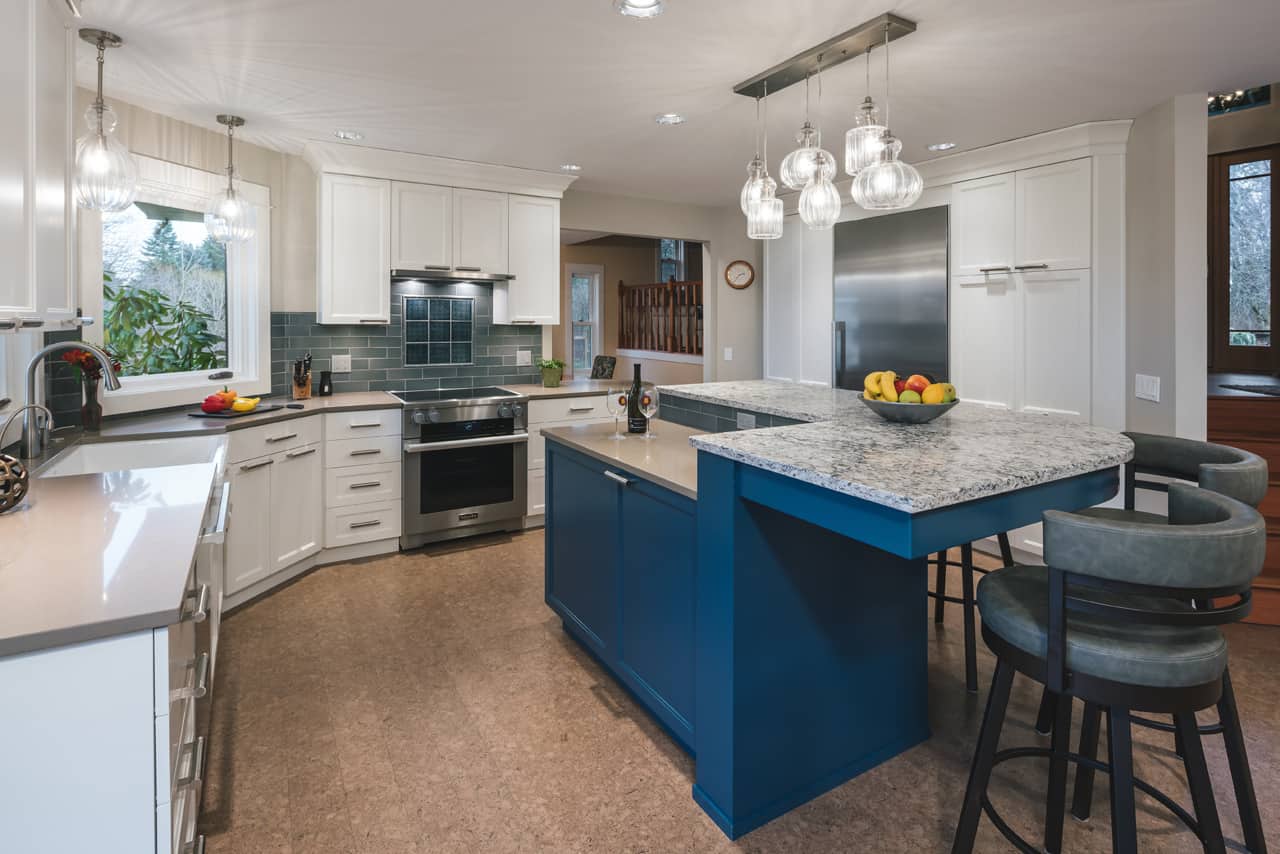 Kitchens
Ho Ho Home For The Holidays
During the holiday season, you may be hosting relatives or throwing a festive party. Does your home need any upgrades to comfortably accommodate family and friends? Here are some remodeling and design ideas to help make the most of your space during this—and every— season.
The best way to welcome guests is with an inviting entry. As design consultant Karen Richmond shares, "One of my favorite spaces is the entry. When the front porch is clean with an attractive front door, I always know I'll be met with care and graciousness. I also like to help clients create a welcoming and uncrowded entry with space for stowing coats, shoes and packages."
5 Key Entertaining Areas
As any host knows, most parties start (or end) in the kitchen! If you love to entertain, here are some spaces you might consider updating or refreshing.
Entry
"There's nothing like a pleasing aroma to pique interest in what lies beyond," shares Richmond.
Keep it clean and inviting on both the inside and outside
Create the space to greet, mill around and send off guests
Guest / Powder Bath
This is an easy place to make a big impression. Bonus: creating a show-stopping guest powder room keeps other baths private.
Select high impact materials that show style and creativity. This is a room to have fun with — let your style shine!
Pull style and theme ideas from rest of home
Add a diffuser or scented candle
Kitchen
There are many ways to make your guests feel right at home.
Open plan
Plan for traffic to travel away and around the cook
Add prep stations (for those who wish to help)
Plan an area for serving whether it's a buffet, desert bar or drink station
Great lighting
Bright for food prep / tasks
Dimmer option for entertaining
Point of service appliances (consider if needed and if so, plan the location carefully)
Ice
Coffee
Warming drawer
Separate mini fridge
Island seating (guests like to visit with the cook, plan for it!)
Banquette
Bar / Beverage Service
Like fine wine or artisan cocktails? Raise your glass to dedicated beverage spaces!
Dedicated area or integrated with kitchen
Ice maker or separate mini fridge
Custom drink stations
Wine storage
Rec / Family Room
Great for all ages and a place to go for the kids. Especially popular for teens and those seeking more independence. Consider finishing space in a basement, garage or attic for a game/TV room.
Flexible
Plenty of seating—comfortable and inviting is key
Keeps TV off in main area of house
READ MORE: Remodel Your Home For Entertaining
Ready to create your own entertainer's paradise? Get in touch with Neil Kelly today.