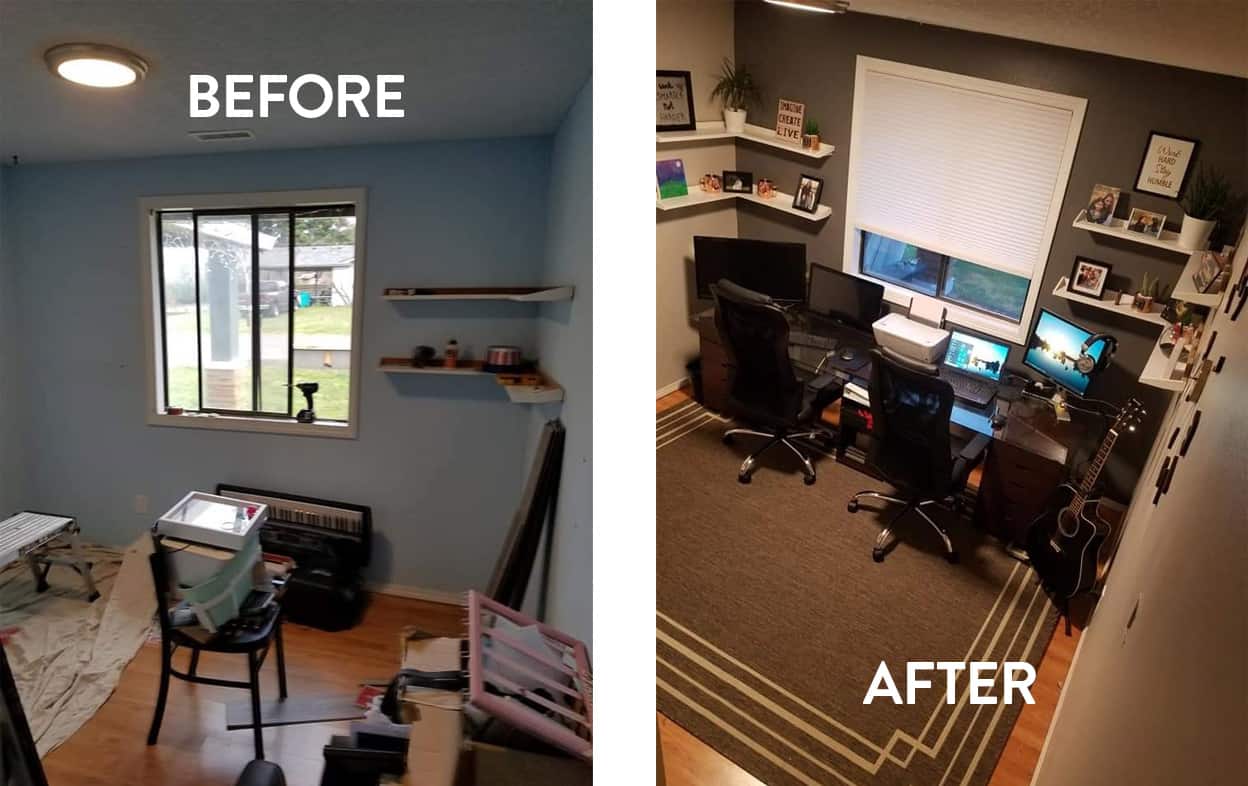 Home Fixes
Home Office Inspiration
For many, commuting to a home office—or kitchen table—may be the new normal. And if you and a partner are both working from home, it can be tricky to create a comfortable and functional work space.
"My home office is only 10'x10' so maximizing space was a top priority," states Paul Obias, Portland Handyman Consultant.
Neil Kelly is known for its commitment to sustainable building practices and using earth-friendly materials. It's only fitting that team members also embrace eco-friendly principles at home. As Paul shares, "Eighty percent of my home office is made from recycled or repurposed material." Thoughtful lay-out is also important when it comes to maximizing space. "By consolidating the work space to one side of the room and adding vertical shelving, it made the space both functional and spacious."
Eco-Friendly Office Design
– Desk is made from two repurposed nightstands and one recycled book shelf
– The glass top is a recycled 8-ft glass panel from a shower
– The floating shelves are made from recycled, scrap lumber
– The shelves are all painted white with "Oops paint" (miss-matched paint) from a home improvement store
Whether installing floating shelving, adding a fresh coat of paint, replacing old light fixtures or adding new window coverings, there are many easy DIY projects that can transform a space. And if you'd like a little extra design or handyman help, Neil Kelly can help you take your workspace to the next level.
From small repairs, to tackling weekend "to-do" lists, to more complex projects, ready to learn how Neil Kelly Handyman Services can help? Get in touch with Neil Kelly today.