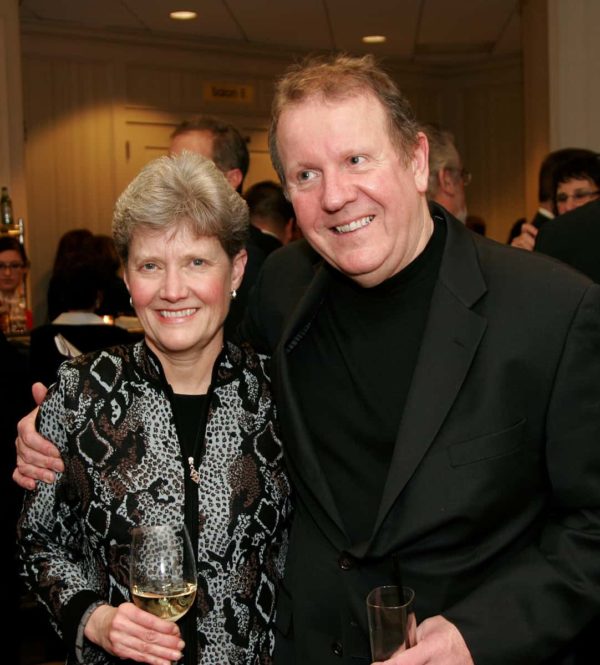 Above: Tom Kelly and Barbara Woodford
News
KELLY FAMILY RECEIVES HUMANITARIAN AWARD
A family run business, Neil Kelly Company was founded in 1947 with principles of ethical business practices and giving back to the community. On April 24, 2019, Founder Neil and wife Arlene, and son Tom and wife Barbara will be presented with Ecumenical Ministries of Oregon's Humanitarian Award for their decades of charitable giving and contributions to the local community.
Meals on Wheels
Over forty years ago Neil Kelly began delivering a weekly route for Meals on Wheels. When Tom Kelly took the helm of Neil Kelly Company, he also took over the route, and he and other employees still make weekly deliveries. It's one small way everyone at Neil Kelly works to help make a more just, equitable and compassionate world.
Habitat for Humanity
Neil Kelly Company has been involved with Habitat for Humanity for more than twenty years. Whether taking on the build alone or partnering with the Homebuilders Association or the Rotary, Neil Kelly has built four houses from the ground up and one complete remodel. This May, Neil Kelly will join with other volunteer partners to build a duplex in the North Cully neighborhood of Portland, from drywall to the finished product.
Oregon Business for Climate
Tom Kelly is the Board Chair and a founding member of Oregon Business for Climate, a statewide organization focused on mobilizing industry support and business leadership to advance climate policy and institute a price on carbon emissions while strengthening Oregon's economy. The mission of Oregon Business for Climate is to provide a forum for Oregon industry leaders to collaborate in policy and business engagements aimed at promoting investment, job creation, competitiveness and economic growth towards Oregon's low carbon economy.
Leaving a Legacy of Giving
In addition to the organizations highlighted above, the Kellys have been involved with many others including The Portland Children's Museum, Volunteers of America Oregon, United Way, EarthShare, Climate Solutions, League of Women Voters, Oregon Environmental Council, and Community Warehouse. We're delighted to celebrate all the good work of the Kelly family, and look forward to many more years of helping better our local communities.
More information about the Humanitarian Award, and Ecumenical Ministries of Oregon can be found here.
Read more about the Humanitarian Award in the Catholic Sentinel.