Kitchen Projects
Lake Washington Kitchen Renovation
Lake Washington Kitchen Renovation
North Seattle Kitchen Remodel: Before and After
Nestled into the idyllic landscape of Lake Forest Park, a suburb of Seattle on the north bank of Lake Washington, this custom kitchen remodel blends modern functionality with traditional touches.
With nearly two decades of experience transforming residential spaces, Neil Kelly design consultant Amanda Sava helped our clients' vision for their dated home come to life. "This is a basic Pull & Replace kitchen that looks anything but basic," she says.
Take a look at our detailed rundown of the renovation of this project profile and the gorgeous before-and-after photos of this transitional kitchen.
See more home transformations and get expert remodeling advice. Sign up for a Design + Remodeling Webinar. 
Design Objectives and Client Wishlist
To kickstart the project, Sava worked closely with our clients to hone in on their vision, priorities, and goals. In addition to updating their mid-90s kitchen with a brighter, fresher aesthetic, they wanted to optimize their view of Lake Washington.
Functional Updates
Removal of outdated fixtures

Modernized design

Easy-to-clean surfaces

Less congestion

Better overall functionality
Optimized Lighting and Views
Expand view of the lake, garden, and forest

Lighter colors

More natural light

Enhanced illumination
"The clients wanted something bright-looking and easy to clean," says Sava.
Talk to a designer about what you want to change in your home. Schedule a Complimentary Design Consultation. 
Design Challenges
There were, of course, a few obstacles. "The kitchen was in an awkwardly shaped room and felt very confined as you entered from the front door," says Sava, explaining that the basement door swung into the kitchen, which created congestion around the pantry and oven cabinets.
Additionally, she says, "There was an underutilized desk area that needed to be repurposed for better storage." The exterior soffits were also in the way of expanding the view.
Design Solutions
To address the issue of congestion, the hinged basement door was replaced with a sliding barn-style door, and the pantry and oven cabinets were moved from the entry area. Not only did this make the space feel less confined, but it also allowed for an entire wall of tall cabinets.
"We removed the soffits and cabinets around the windows, replacing all the upper cabinets with open shelves," Sava adds. These solutions optimized the available space while providing more storage for a clean, modern aesthetic.
Upgrades, Customizations, and Special Features
Apart from modernizing the decades-old design, the upgrades for this project focused on maximizing space, enhancing functionality, and making the kitchen easier to clean.
"Because of the challenging layout, we really didn't move much," says Sava, "but we made a big impact with neat features and minor design changes."
Low-Maintenance and Modern
White cabinetry and counters

Streamlined brass drawer and cabinet pulls

Non-porous, full-height backsplash

"Negative" shelf-free wall space

Stainless steel appliances and gas cooktop

Designated microwave cabinet

Easy-pull trash and recycling drawer
"The clients wanted easy cleanup, so we opted for a full-height quartz backsplash to make wiping up a breeze," says Sava. "Above that, we added beautiful hand-painted raffia wallpaper."
Customizations and Enhancements
Small art shelves with custom corbels

Hand-painted raffia wallpaper

Sconces over each window

Underlit open shelving for dishware

Wine and beverage fridge
"To keep things bright, we added wall sconces over each window," says Sava. In addition to ensuring plenty of light on dark Pacific Northwest winter days, the fixtures added a traditional touch to an otherwise modern space.
Key Suppliers and Manufacturers
Decor cabinets and Silestone countertops were selected for this renovation. The faucet came from Brizo, and the exposed hardware was ordered from Top Knobs. Barbarossa Wallcoverings supplied the raffia wallpaper.
Related Article: Average Kitchen Remodel Cost in Seattle
Remodel Your Seattle Kitchen with Neil Kelly
If you're considering a custom renovation or addition of your own, the design/build remodeling experts at Neil Kelly are here to assist. Our offices in Portland, Bend, Eugene, and Seattle transform homes all across the Pacific Northwest.
Contact us today!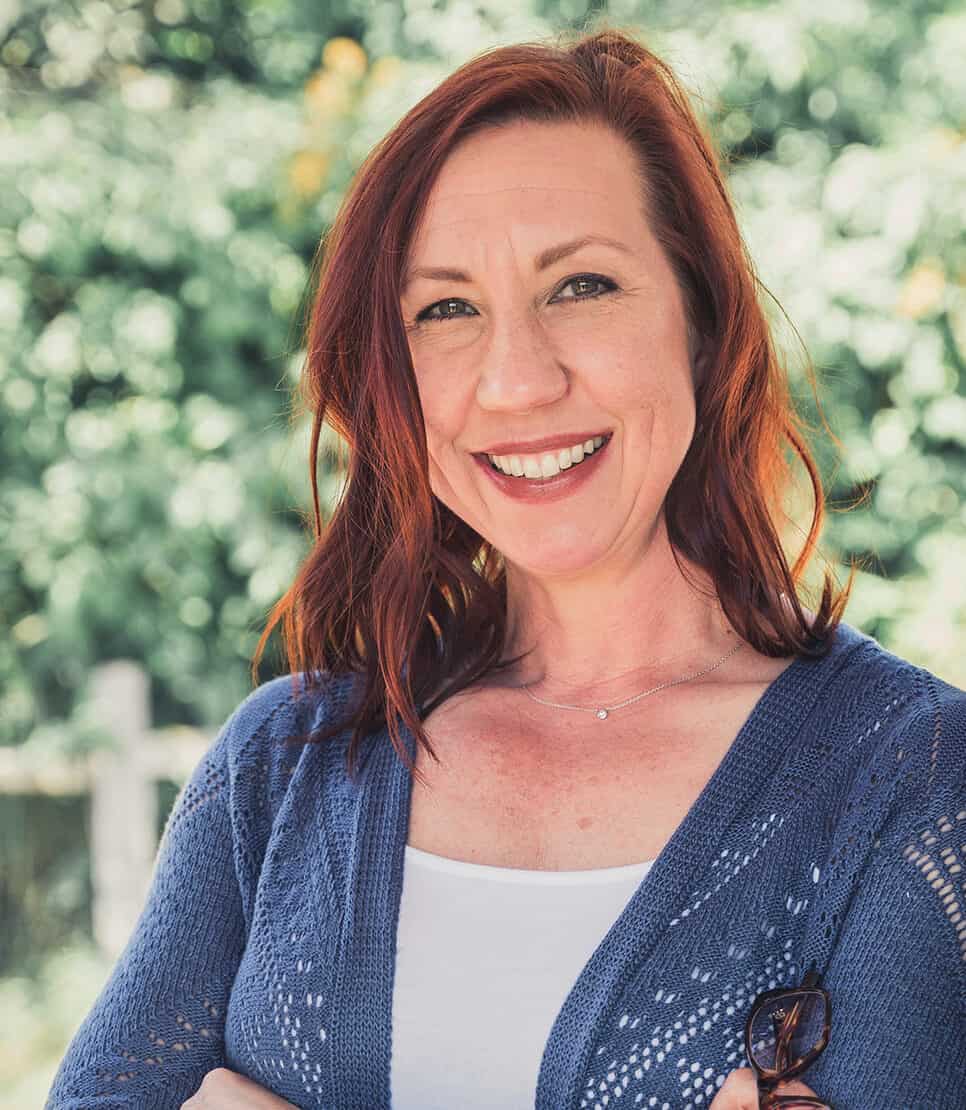 amanda sava, Seattle Design Consultant, AKBD
With nearly 20 years of experience designing residential spaces, California native Amanda Sava brings a unique body of knowledge and expertise to every remodeling project. Spending much of her career in the San Francisco Bay Area has allowed Amanda to work in almost every design style, from the latest Contemporary styles to iconic Eichler homes and traditional Victorians. She is comfortable with all kinds of projects, from small condominium kitchens to custom cabinetry in 10,000 square foot homes. Amanda believes that — in any design style — authenticity, quality products and materials, and classic elements are the keys to a beautiful outcome.
Amanda lives with her partner, his two great teens, and a menagerie of pets. In her spare time she loves hiking, trail running, doing yoga with the cats and kids, and knitting.