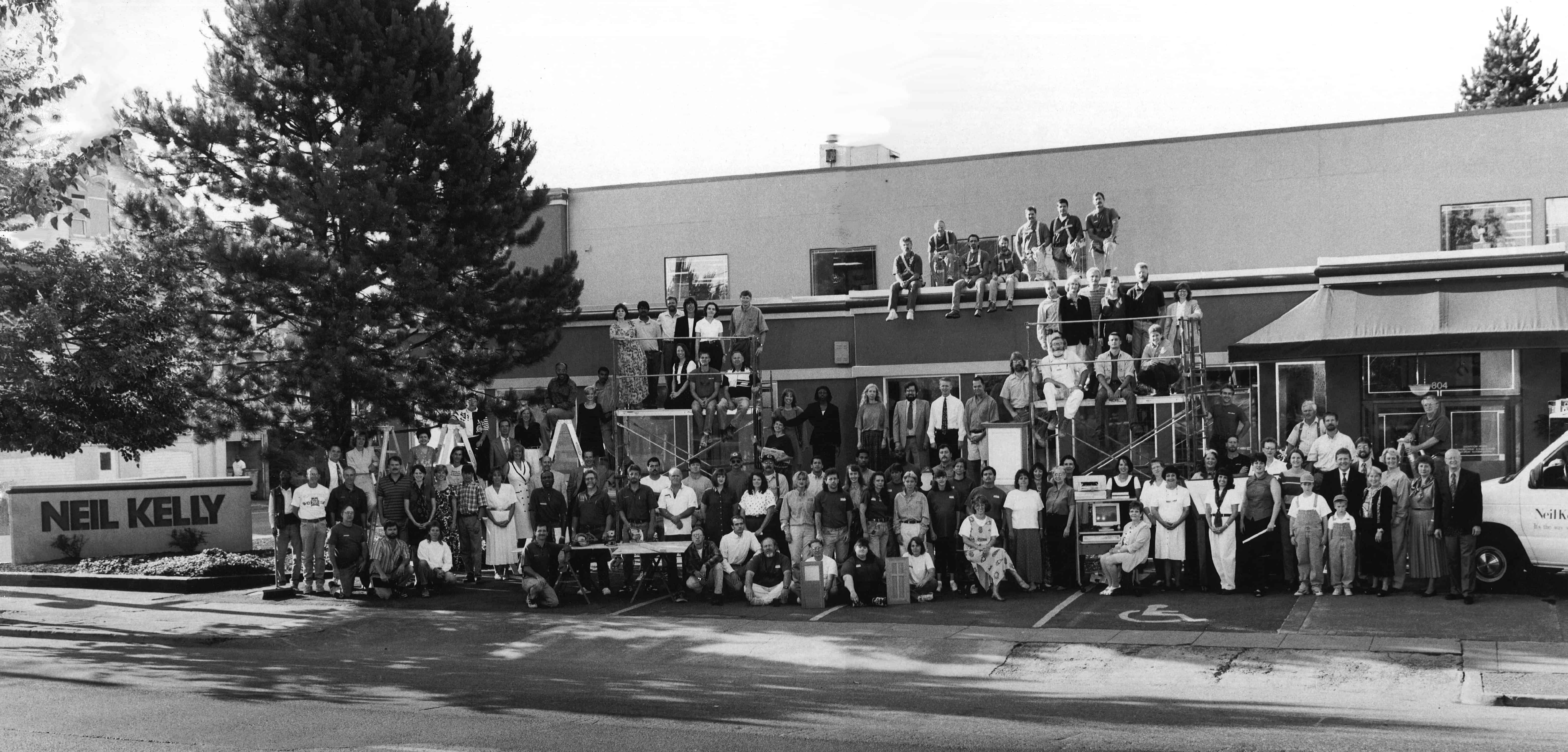 Above: Neil Kelly's North Portland Headquarters, 1997.
News
Neil Kelly Celebrates 75 Years in Business
In 1947, Neil B. Kelly started a remodeling company with a $100 investment and a commitment to quality, value and client satisfaction. During the next four decades, he built it into a nationally recognized business with a reputation for award-winning design, innovative practices, outstanding craftsmanship and community engagement.
Now, after 75 years, we're still inspired by Neil's vision, values and innovative spirit, and we continue to carefully craft our reputation one project — and one satisfied client — at a time. We're honored to share seven decades of company milestones and triumphs.
"My dad was basically a farm boy from Minnesota who came to the Northwest during the Depression to find work," says Tom Kelly, president of the Neil Kelly Company. "He worked on the Grand Coulee Dam and eventually the Kaiser shipyards in Portland. After World War II he took a job selling for a home improvement company but didn't feel comfortable with their integrity."
1947 — Neil Kelly purchases Northwest Weather Proofing as a $100 investment. He ran the business out of the basement of the Northeast Portland home he shared with his wife, Arlene Kelly. Eventually they rented a storage garage across the street from their home.
1950s — The company expands its business from working on foundations, footings and driveways, to becoming a full service, general remodeling company.
1962 — The company moves out of its basement location and into a remodeled 1930s gas station at 735 North Alberta Street.
"Our biggest company milestone was really moving out of our family basement," says Tom. "During the 1960s Portland was a great remodeling marketing as the state of Oregon offered G.I.s low interest and signature loans to remodel their homes."
1966 — The company opens its own cabinet company.
1970s — The company pioneers the design/build remodeling process, and promotes women to roles in sales, design, drafting and carpentry.
"Neil instilled a set of values into the company that maintain today," says Julia Spence, current VP of Human Resources, and the first drafter with the Neil Kelly Company. "Community involvement, volunteering, and the role Neil Kelly employees have been encouraged to take both locally and nationally enforce these values."
1975 — Neil becomes one of the first Certified Kitchen Designers in the United States, and encourages other Neil Kelly designers to seek professional certification. Longtime employee Martha Kerr becomes the first Certified Bath Designer in the country and went on to become the first woman president of the National Kitchen & Bath Association.
"My father had an eighth-grade education but he did everything he could to provide his children the opportunity to receive an education, and he passed this onto his employees too," says Tom.
1976 — The North Portland company moves across the street and into a remodeled showroom and office space at 804 North Alberta Street, where the company is headquartered today.
1979 — Tom takes over from his father as president of the Neil Kelly Company.
1980s — The recession impacts the remodeling business, but the company is tenacious and sticks to its core philosophy to do great work and stand behind it. The company implements a team-based system for construction groups and develops a flat organizational hierarchy. During this time, Neil becomes the first president of the National Association of the Remodeling Industry (NARI) and serves as chair of the Portland Development Commission.
"My father was someone who believed deeply in giving back to the industry as well as the community," says Tom. "I inherited that philosophy to act civically, locally and within the industry. As a company, we are proud to have employees who have honored this philosophy to be local and national leaders."
1989 — Neil Kelly opens the Beaverton location.
1990s — The company works with Natural Step in an effort to make an environmental and sustainable impact. During this time the cabinet company becomes one of the first to offer FSC Certified woods and formaldehyde-free cabinets.
"Neil Kelly has always been on the cutting edge of sustainability," says Design Consultant Karen Richmond. "We're always looking to play our part in transforming the industry."
1995 — The Neil Kelly company begins offering handyman services, allowing the business to service the small project market.
2000 — The Lake Oswego showroom is built as the first LEED certified business building west of the Mississippi and the fourth overall in the country. The Neil Kelly Company is also awarded the National Better Business Bureau Torch Award for Business Ethics in a ceremony at the National Press Club in Washington D.C.
2004 — Neil Kelly opens the Eugene location.
"Our strategic planning efforts require the entire company to donate time and energy into systems that integrate each division," says Design Consultant Kathleen Donohue. "The key is to have every employee and department involved in the process. We're really trying to approach the home as wholistically as possible."
2006 — The company builds the first LEED certified residence in the country.
2007 — The company opens its home performance/energy efficiency/indoor air quality division.
"Life is always interesting at Neil Kelly," says Kathleen. "We are really an adult company, a stayed institution, but we remain innovative and nimble."
2008 — The company opens the Bend location.
2010 — The company offers its industry-leading five-year warranty. Solar industry services are also introduced.
"Integrity is built into the company," says Karen. "When you offer a good quality product at a fair price, when you do your job well and are always striving to improve on that job, there's no way it can't be a win for the client, the designers and the company."
2011 — Neil Kelly purchases a Seattle remodeler and opens a showroom in 2014.
2013 — The company acquires Mr. Sun Solar, expanding its renewable energy offerings.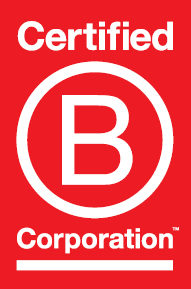 2014 — Neil Kelly is certified as a B Corp, furthering the company's commitment to social and environmental performance, accountability and transparency.
"Receiving B Corp certification was a way of formalizing and driving our values deeper," says Julia. "Our values — quality craftsmanship, treating people well and doing right by our employees and customers — are timeless and classic."
2017 — Tom Kelly organizes Oregon Business for Climate, a coalition of Oregon businesses urging legislators to pass climate policies and programs that not only spur innovation and economic opportunity, but also effectively and responsibly reduce harmful emissions. 
"Some of the most well-known business leaders from across Oregon, represented by our 70 Alliance members, are already collaborating on policy," explained Tom Kelly in an article for Oregon Business. "We've been working hard on this for months. We welcome additional members of Oregon Business and Industry to join us."
2020 — As Covid-19 sends everyone home and production halts, the company keeps staff employed and engaged by introducing Neil Kelly University. Designed and implemented by Mary Miksch, Director of Training and Development at Neil Kelly, NKU offers mandatory and elective courses on topics from design to accounting, taught via video chat by thought leaders among the staff.  
While everyone is working from home, the Portland office building is retrofitted with seismic, lighting, HVAC, and water efficiency improvements, as well as a 30-kilowatt solar array installed on the roof. 
2022 — The Eugene Design Center moves from its rented space at the Southtowne Shoppes to a permanent residence along the Willamette River in Springfield.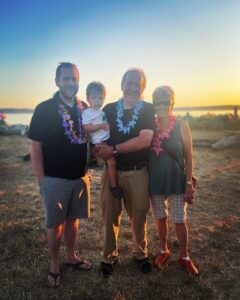 And in other moves, Tom Kelly retires as President of Neil Kelly Company after 43 years in the role. Chief Financial Officer, Dan Watson is promoted to the position of CEO. Tom's son Garret Kelly is now VP of Production (which is the position Tom held before taking over for his father in 1979).
Today — The Neil Kelly Company maintains its commitment to award-winning design, innovative practices, outstanding craftsmanship and community engagement.
"We stand behind our work and are well known for our high level of corporate responsibility and commitment to the community," says Tom. "My legacy is to leave the company as strong as ever with its values in place and let the next generation of company leadership move forward."
Discover what the Neil Kelly Company can do for you. We have the skills and expertise to fulfill your vision. Schedule a consultation today.