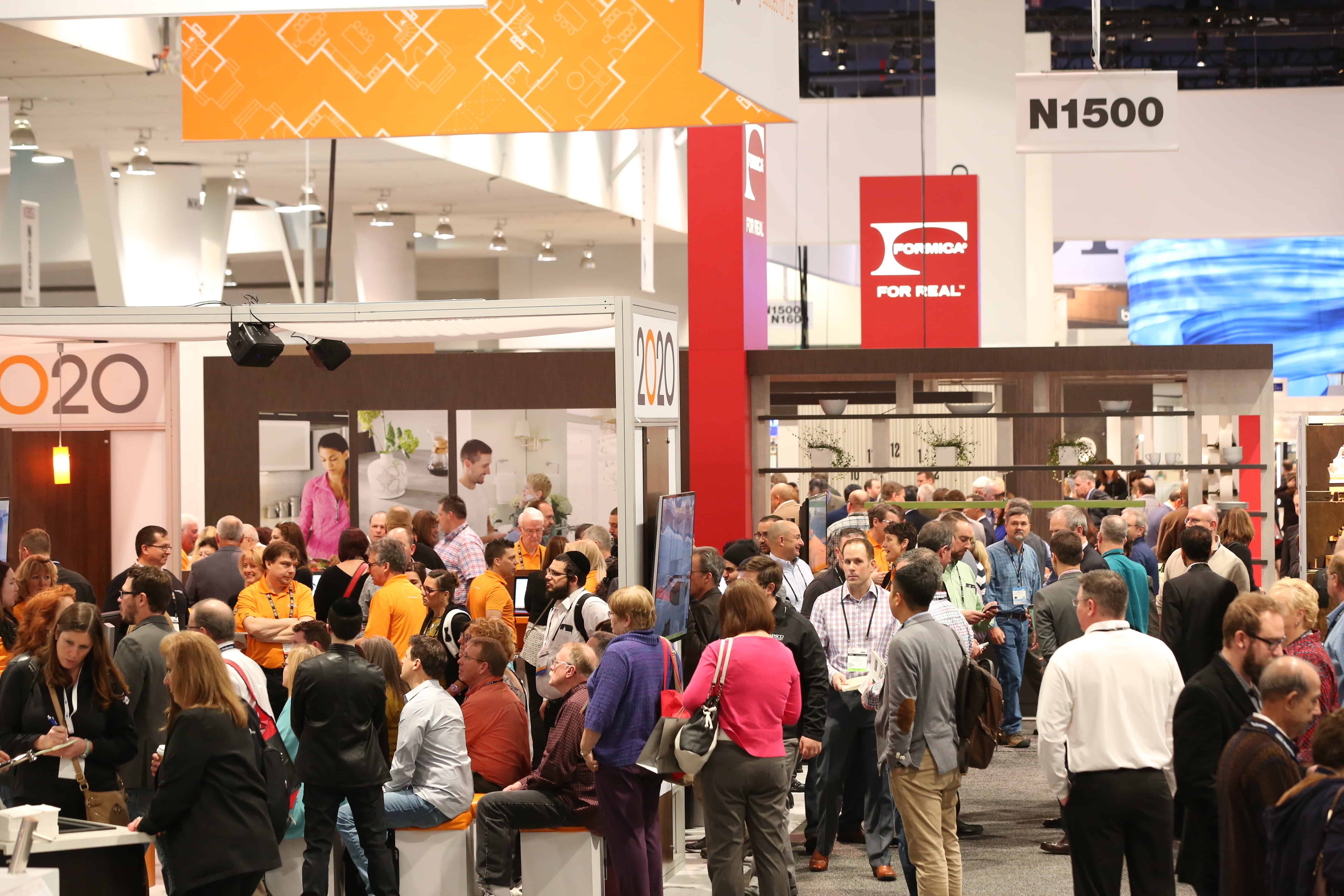 News
Notes From KBIS 2017
LAS VEGAS — In January, Neil Kelly designers saw the latest innovations in fixtures, appliances, technology, interior design, and remodeling at the 2017 Kitchen and Bath Industry Show (KBIS).
KBIS is the largest interior design and remodeling trade show in the United States, hosting more than 500 product manufacturers over 3 days.
This year the show reported a 15% increase in overall attendance from 2016, a very good sign for the industry and for the U.S. economy.
For Neil Kelly designers it was an opportunity to celebrate success, meet with peers, gather information, and report back to the company.
"The show is enormous… it's impossible to cover in 3 days," said Portland Design Consultant Fabian Genovesi. "I always come back from KBIS with plenty of new material, and endless enthusiasm for introducing new products into my design projects."
"As remodelers it's important for us to stay ahead of the curve on premium products that are available for the home," said Eugene Design Consultant Matt White. "I can't think of a better place to do that than KBIS."
Among the group's findings were: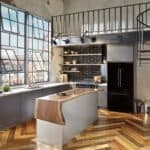 HGTV personalities Bobby Berk and Tyler Wisler
In separate appearances, Berk and Wisler spoke of the color black as a major interior design element in everything from walls and ceilings to cabinets and appliances. Both recommended wood texture as a compliment to black and metallic surfaces.
Industrial Faucet Knobs by Richelieu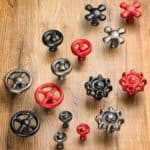 Picking up on the 'black' design trend seen elsewhere at the show, Neil Kelly VP Randy Hudson was attracted to a line of Industrial Faucet Knobs by Richelieu Hardware.
"The knobs have a look that reminds me of the early Industrialization era — they'd be a perfect compliment to a loft style kitchen or bath," he said.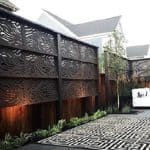 OUTDECO Decorative Modular Screen Panels
Neil Kelly Design Consultant Heidi Hawk fell in love with some innovative decorative panels by OUTDECO.
With a range of styles including 'Herringbone' and 'Leaf Stream,' the panels can installed inside or outside, and can be used for everything from decor along the perimeter of a garden or patio to privacy screens that separate living spaces. The eco-friendly panels are made out of a durable material called Weathertex, which lasts up to 50 years according to the manufacturer.
Cirrus Ceiling Mounted Stainless Steel Range Hood by Best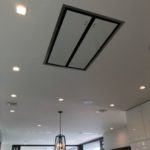 Neil Kelly Design Consultant Therese DuBravac noted the continued popularity of the Cirrus Stainless Steel Range Hoods by Best, which lie flat against the kitchen ceiling.
"If you frame it properly I think it's a really great option for a hood that doesn't drop down into the work area or block conversation," she said. "It's perfect for an open-style kitchen."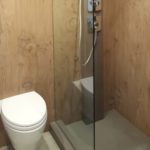 Wood Textured Porcelain Tiles by Neolith
Neil Kelly Design Consultant Fabian Genovesi was pleased to see realistic wood-textured porcelain tiles by Neolith.
"The practicality of the material is exciting to me," he said. "It's non-porous, so it won't stain, and it won't collect bacteria. Maintenance is minimal, which is great for clients looking for the warmth of wood without the hassle of having to constantly clean or refinish it."
LITZE Faucets by Brizo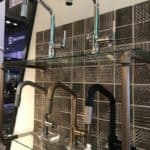 Neil Kelly Design Consultant Matt White noted a new line of faucets called LITZE by Brizo.
"I was inspired by the shapes. I liked the way the softer metal 'knurled' finishes were combined with matte black finishes," he said.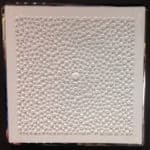 Real Rain Shower Panel by Kohler
Neil Kelly Design Consultant Kathleen Donohue pointed out the Real Rain Shower Panel by Kohler.
"The shower head actually mimics real rainfall with various functions and spray patterns." she said. Although she was impressed with the dynamic, multi-sensory experience offered by the panel, Donohue wondered if there would be a demand for it in the rain-soaked Pacific Northwest.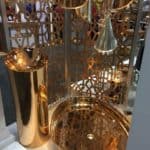 Copper Plumbing Fixtures by Thompson Traders
Neil Kelly Design Consultant Kimithy Nagel enjoyed the simple elegance of a line of copper plumbing fixtures including sinks, basins, and vanities by Thompson Traders. With an amazing variety of shapes and styles, the warmth and natural patina of the copper fixtures contrast perfectly with other black surfaces so popular at the show.
"It's fabulous," she said. "Copper is easy to install; it needs almost no maintenance and it's antibacterial."