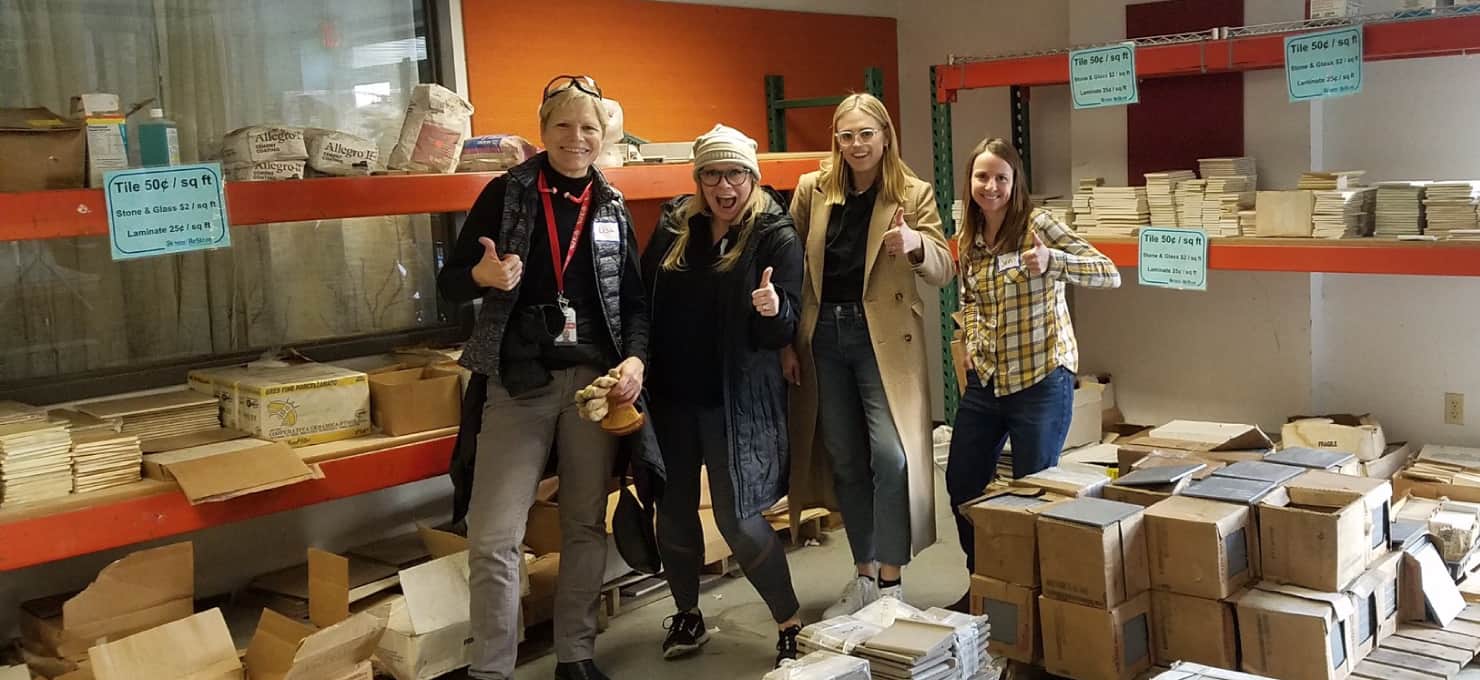 News
Our Path to Becoming a B Corp
For more than 50 years Neil Kelly Company has focused on supporting the community, investing in others, and adopting environmentally-friendly practices. Becoming a B Corp was a natural step in Neil Kelly's long tradition of community service and environmental leadership.
Neil Kelly is proud to be a certified B Corporation alongside the number of other businesses in Oregon. Learn more about the steps we took along the way and reach out to our team of sustainably-minded designers to work on your next home improvement project.
Meals on Wheels in the 1960s
Founders Neil and Arlene Kelly were committed to supporting the Northeast Portland community from the start.

When a group of local churches began delivering meals to seniors in the community, Neil immediately got involved. The grassroots program later evolved into Meals on Wheels.
Today, the Neil Kelly team continues to volunteer for Meals on Wheels, delivering food weekly to our Portland neighbors.
Diversity in the 1970s
The staff of most businesses in the 70s—including within the construction industry—were primarily men, with the exception of office support roles. However, Neil believed in providing and nurturing professional growth opportunities for everyone, regardless of gender, ethnicity, age, or past experience.

Martha Kerr, who started as an office assistant at Neil Kelly in 1969, quickly progressed into drafting, design, and sales roles. She became the country's first Certified Bath Designer in 1975 and later went on to be the first woman to serve as president of the National Kitchen and Bath Association. She

retired in 2018

after nearly 50 years with the company.

Upon graduating with a Bachelor of Fine Arts, Julia Spence joined the company in a drafting position in the early 70s. After a decades-long career at Neil Kelly, she recently retired from her role as VP of Human Resources.
Solar in the 1980s
We tend to think of solar energy as being a relatively new technology. While this is true of PV (photovoltaic) electric systems, there were significant developments in solar energy in the late 70s and early 80s. With a penchant for innovation, Neil Kelly was involved in these break-throughs.

Soaring energy prices in the 70s drove innovation in solar hot water systems for commercial and residential use. The systems circulated water through rooftop modules to be heated by sunlight, providing homes with usable water and heat.

Solarium additions, which provided passive solar heat to homes, were also popular at the time. Neil Kelly promoted this technology and installed it in a number of residential and commercial systems throughout the 80s.
Sustainability in the 1990s
In 1997, Neil Kelly joined a group of Portland-area organizations in adopting

The Natural Step

sustainability framework.

In 1998,

Neil Kelly Cabinet Company

introduced Naturally Northwest, the first line of sustainable cabinets in the U.S. The cases and door stocks were made of the newly developed eco-friendly

PureBond Plywood

. The doors had wood veneers certified by the FSC (Forest Stewardship Council), ensuring the material was

sustainably harvested

.

Additionally, only water-based, non-VOC (volatile organic compound) adhesives and finishes were used to make the cabinets.
LEED Leadership in the 2000s
Neil Kelly and its partners developed

Viridian Place

, the first commercial building in the Northwest to achieve certification from the Leadership in Energy and Environmental Design (LEED) program. The building was home to our Lake Oswego showroom from 2000 to 2018.

In 2006, Neil Kelly built the

first LEED-certified residence

in the West: the Kelly-Woodford home in Parkdale, Oregon.

In 2007, our company became a certified contractor in the

Home Performance with Energy Star

program and began providing home energy retrofit services.
B Corp in the 2010s
We acquired Mr. Sun Solar in 2013 and launched our solar energy division, Neil Kelly Solar.

In July 2013, the State of Oregon passed legislation allowing businesses to register as benefit companies. Neil Kelly Company earned its B Corp certification in December 2013.

In January 2014, Neil Kelly was among the very first businesses in the state to become an Oregon Benefit Company.
Our B Corp certification is something that the Neil Kelly team is very proud of. We strive each day to make meaningful contributions not only to every client's home, but also to our environment and community. Each year that we go through the process to renew our B Corp status we recommit ourselves to the communities we work in and with. We hold ourselves accountable to remain the world-class remodeling firm that began so many decades ago.