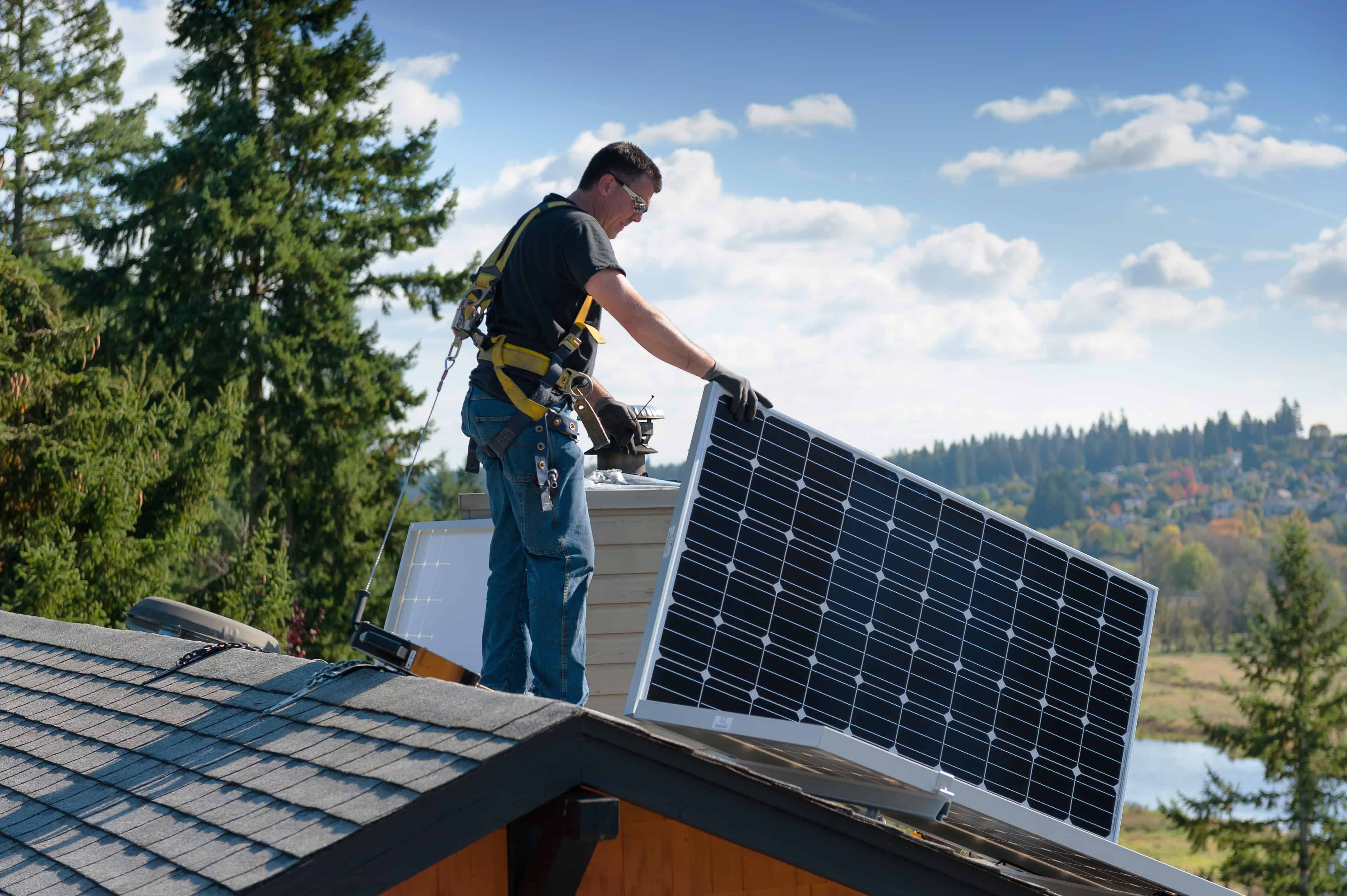 Sustainability
The Path To Net Zero
When homeowners in the Pacific Northwest think solar, they usually think "too cloudy." However, there are numerous solar options for homeowners—and our cloudy weather has nothing to do with it. Modern electric systems are reliable, efficient and economical and let you enjoy clean, reliable energy, all without having to purchase additional electricity from your local utility.
Net zero, defined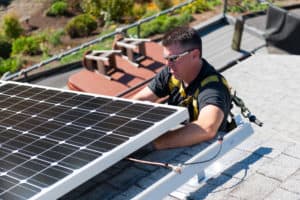 A recently completed solar project in Happy Valley presented us with a three-story, 45-degree roof and a homeowner who wanted to get to net zero, but also didn't want the same, messy solar set-up as the neighbors. By successfully installing solar, cleanly and neatly, we helped the homeowner achieve net zero, or the ability to produce as much energy as is being used.
Net zero works like this: In the summer, homeowners produce more energy than needed. By going to net zero they can bank that energy with their local utility then use those credits in the winter, when they need it. We've helped homeowners achieve this. In fact, our system installed for the Happy Valley homeowner went online a year ago and has produced a surplus of energy. The homeowner hasn't had to purchase electricity since then.
Steps to net zero
Before we install solar on your home, we take steps to ensure your project is successful. We look at the structural integrity of your home. For instance, if it's an older home, structural upgrades might be necessary. Next, we ensure your electrical system can handle the extra production of solar arrays. Then we help you define your goals and work with your budget. From there, we gather all the pieces and draft a bid. Once approved, we complete all paperwork for utilities and permits, then begin the planning and designing. We then install the solar panels and equipment (that usually takes 2-4 days) then the inspection and completion.
Take advantage of incentives
Adding solar to your home is a big decision. However, with today's generous financial incentives and the reduced PV panel costs, there has never been a better time to plug into the power of solar.
LOCAL CASH INCENTIVES: Up to $9,000 per household
FEDERAL TAX CREDIT: 26% of system cost after incentives*
COMBINED CASH INCENTIVES: Could offset up to 60% of cost of system
Installing solar on your home, whether you want to achieve net zero or not, is a great investment, adds to your home's value, and gets you locked into current, and often, wildly changing energy prices to generate clean solar energy for decades.
Ready to go solar? There's still time for you to take advantage of credits and rebates. Contact us to schedule a complimentary solar assessment before the incentives expire!
*The Federal Solar Energy Tax Credit will drop to 22% after December 31, 2020.