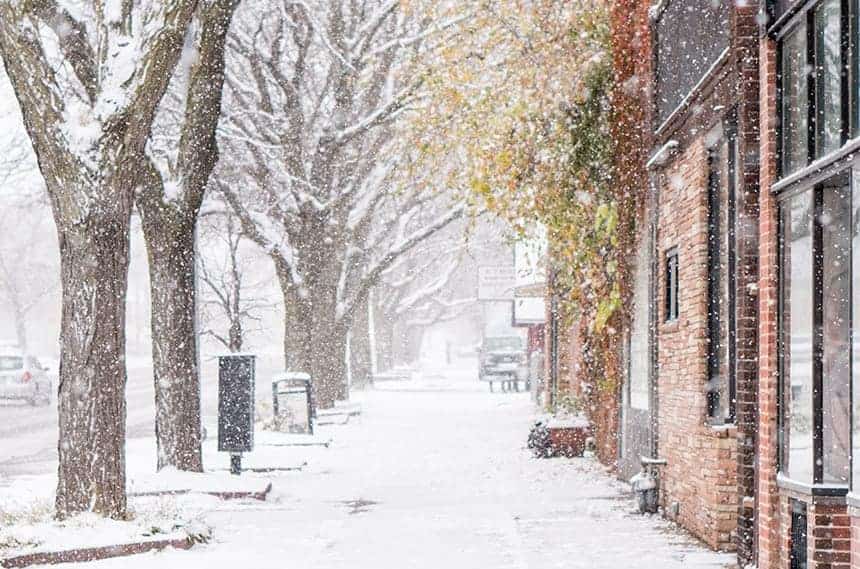 Home Fixes
Will Your Home Be Ready When Winter Weather Arrives?
Think about the problems you had with your house last winter. Did the snow pile up? Was the family room extra cold? Did you notice a few roof leaks? Getting your home ready for winter requires you to pinpoint exactly what you saw and felt inside and outside the space to ensure those pain points don't happen again, or worse — become a larger problem once cool temperatures hit.
"Evaluating your home in the summer or fall is the perfect time to insulate yourself from bigger winter problems," says Troy Zdzieblowski, Neil Kelly Home Improvement Consultant. "There are some things you can't prepare for with a storm, sometimes you just have to wait until it happens to you. But it's better to be proactive with home improvements and have a professional come out and do an entire audit."
Here are six key areas to look at when preparing your home for winter weather:
Roof
Water gets into whatever and wherever it can. Even the smallest bit will find its way through. Ensure that your roof is in peak condition with professional roof maintenance, repair and replacement services. If you have been in the home for more than a year and haven't noticed any problems, missing shingles or backed up water on the roof, there are things you can do to visually inspect it from the ground. If you don't know how old your roof is, get a professional to inspect it — including the underling, attic and downspouts.
Gutters
"Over time, dirty gutters are going to back up and then you will immediately have a problem," says Zdzieblowski. Gutters require regular maintenance, especially if you have an issue with debris. Even if you don't have trees in the area you're never completely insulated. But it's difficult to know what shape your gutters are in from the ground.
To keep water flowing and debris out, get on the roof and look down the downspouts to ensure they're protected and clean. A surgical grade, stainless steel premium gutter filtering system prevents debris from entering and allows for easy cleanup. It's also important that gutters and downspouts are connected to the city sewer system or that they run far away from the house to protect the home from flooding.
Windows
"When preparing for winter, the best thing to do is replace as many windows as possible all at once so the house is copacetic," says Zdzieblowski. Focus on high-priority windows. These are the windows in the family room or bedroom — the places where you spend most of your time. Common signs of wear and tear or inefficiency include chipping paint, milky glass, warped vinyl and windows that don't fully open or don't fit into the frame properly. Products like high-efficiency Milgard replacement windows will keep your home comfortable and drafts outside where they belong.
Insulation and Duct Sealing
Make your entire home more comfortable and energy efficient with an ENERGY STAR-certified professional energy retrofit. Energy professionals will test the insulation and duct sealing of your home with thermal cameras, door blasters and more. While you may be thinking ahead toward winter, there's no time like the present to upgrade your insulation and duct sealing. "You can pop your head around the crawl space and it might look fine, but there may be a completely missing duct in the back corner," says Zdzieblowski.
Heating System
Whether you choose electric or natural gas, you can maintain the safety and comfort of your home with HVAC service and high-efficiency heating components and systems. "The most important aspect of a heating system is to size it correctly for the ductwork," says Zdzieblowski. "Getting a system calibrated correctly for the house will ensure you're comfortable."
Indoor Air Quality
Safeguard your family's health by assessing and reducing levels of particulates, chemical pollutants, carbon dioxide and humidity with an indoor air quality test. "We can diagnose what triggers are in the air for asthma and allergies," says Zdzieblowski. "Then we take that information and determine what's in the house, and what will minimize those triggers including heat recovery ventilators, filters, UV lights, and mechanical insulation and fans can make all the difference."
Need help getting your home ready for winter? Neil Kelly's Home Improvement Team will ensure your home's exterior is protected, the space uses energy — including heating and cooling systems — efficiently, and maintains its health and safety for years to come.