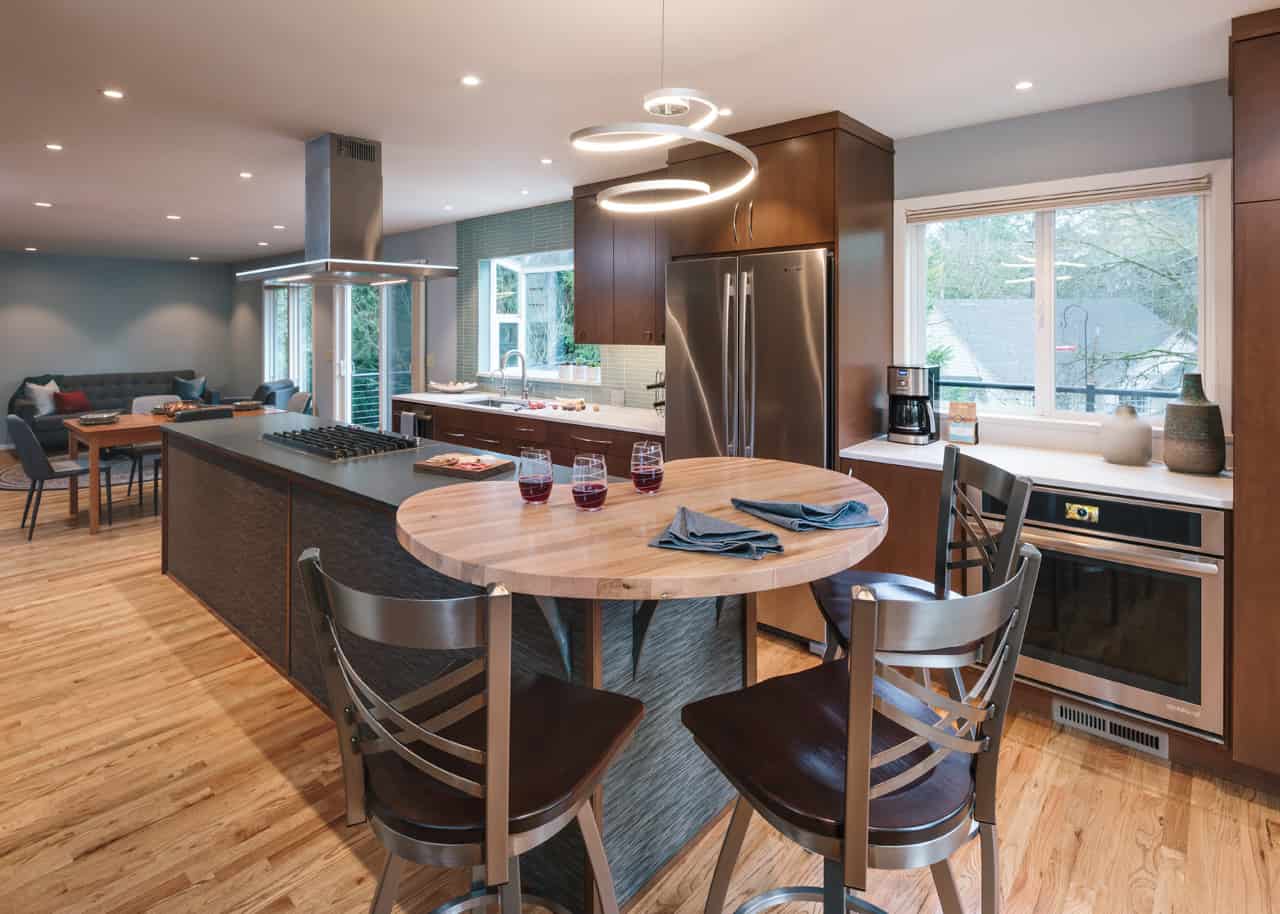 Interiors
Remodeling For A Growing Family
Do you have a growing family? If you have more kids and pets (or even your neighbors' kids and pets) on the way, make sure your home can handle all of their needs.
Space Invaders
A growing family can be a great time to evaluate how you enjoy—and maximize—your space. Here are some great ideas to help you welcome a new baby (two- or four-legged), extend your living area, add storage or make room for growing teenagers. But when it comes to stocking the refrigerator for hungry neighborhood teens, you're on your own!
Space Exploration: Ideas for expansion
Kitchen
–       Convert a small kitchen and dining room into a large open plan kitchen with dining area
–       Add a kitchen island with extra seating
–       Add a custom kitchen table with removable insert
–       Create plenty of extra food storage
 Bath
–       Not enough baths to go around?
–       An extra closet in an adjacent bedroom can become extra bath space
 Basement / Attic
–       Repurpose as an extra bedroom, den or office
–       Can make a great space for teens
–       Add shelves for extra storage
 Throughout your home
–       If you have increased foot traffic (or pawprints) hardwood floors are easier to keep clean
–       Add storage near entries and under stairs
–       Natural light, air quality, ventilation, and insulation all contribute to a healthy home
 Outside:
–       Add a Mother-In-Law Unit or ADU
–       Extend your living area with a deck or patio 
"As a household grows, it can be difficult to find a quiet space to have time alone," shares Janel Campbell, design consultant. "Consider adding a 'parent retreat' with a soft seating area to an unused space or master suite."
People & Pet-Friendly Touches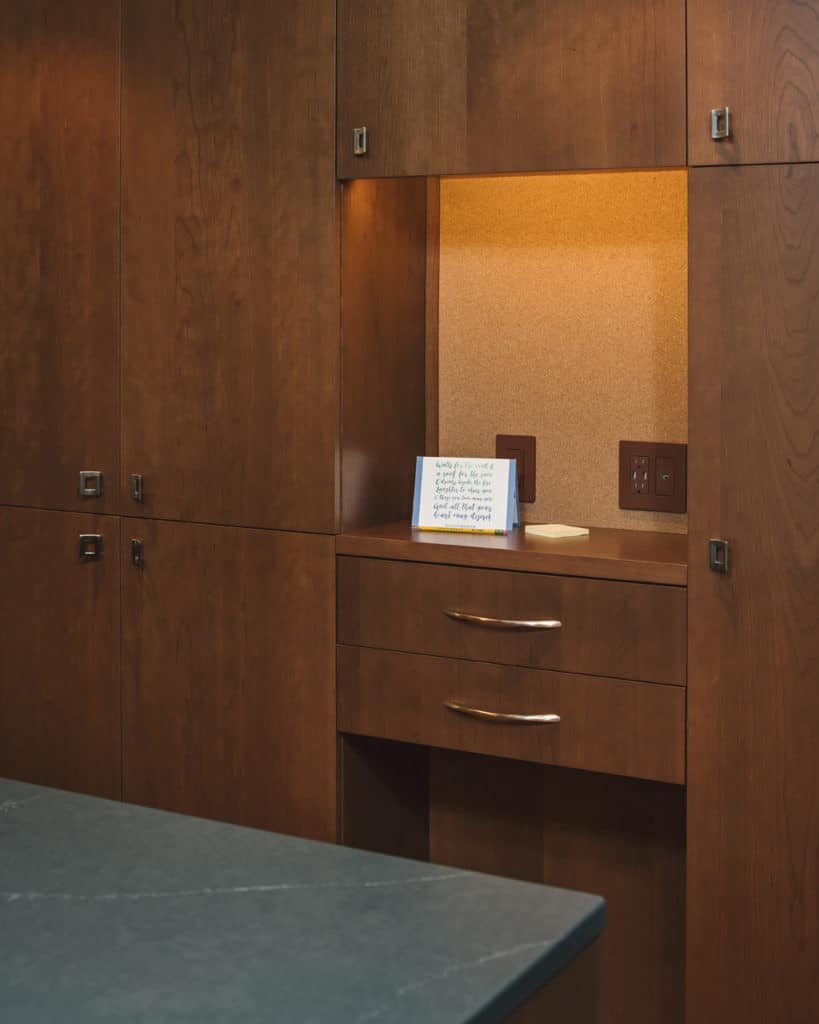 This 'message center' (see photo above) is a perfect spot for family schedules, permission slips, new artwork, tickets for the upcoming play, and it is open below for dog food bowls–neatly tucked away so you don't trip over them!
Ready to plan for a growing family? Get in touch with Neil Kelly today.