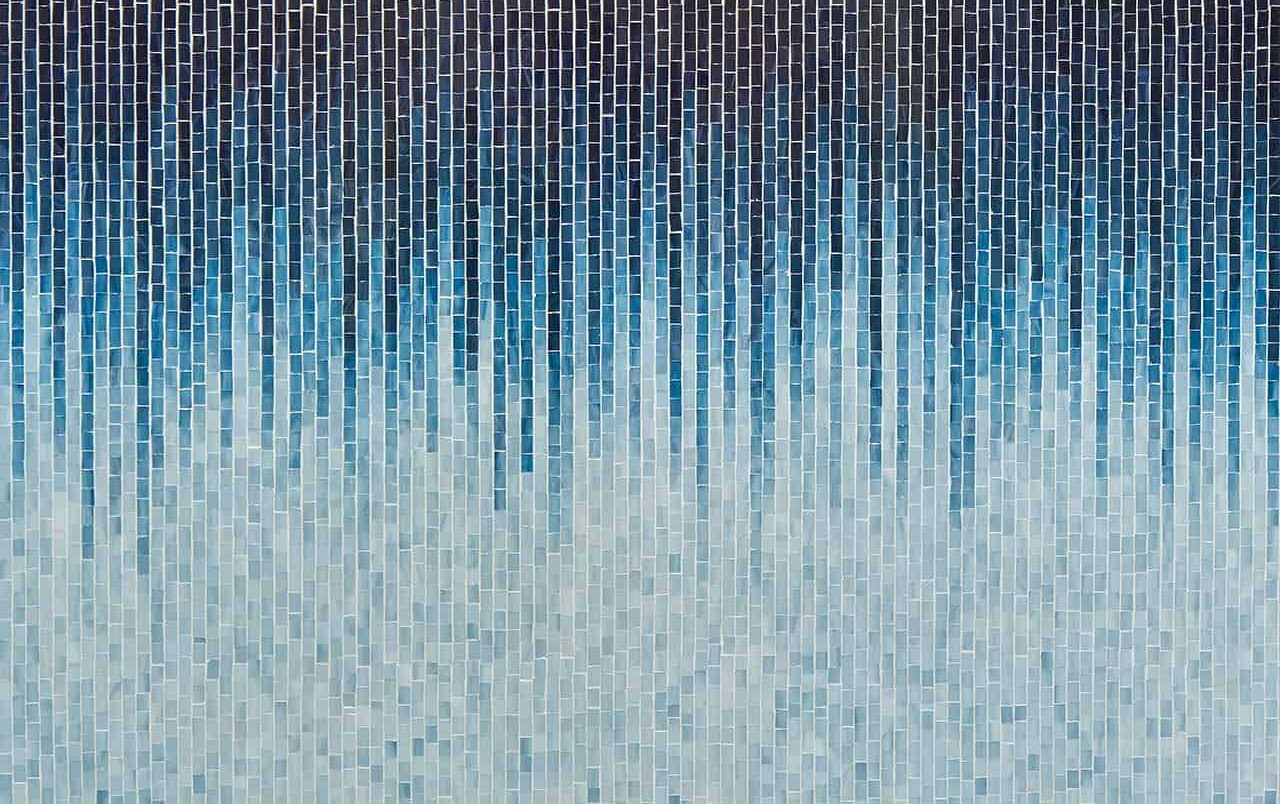 Bathrooms
Selecting The Right Tile For Your Bathroom
Remodeling a bathroom is a complex process with many small—yet important—decisions along the way. Because it impacts the style and functionality of the bathroom, tile can be an essential design element. Modern bathroom tile comes in many exciting varieties—from glass to natural stone—so it can be challenging to narrow down your selection. Here are a few tips.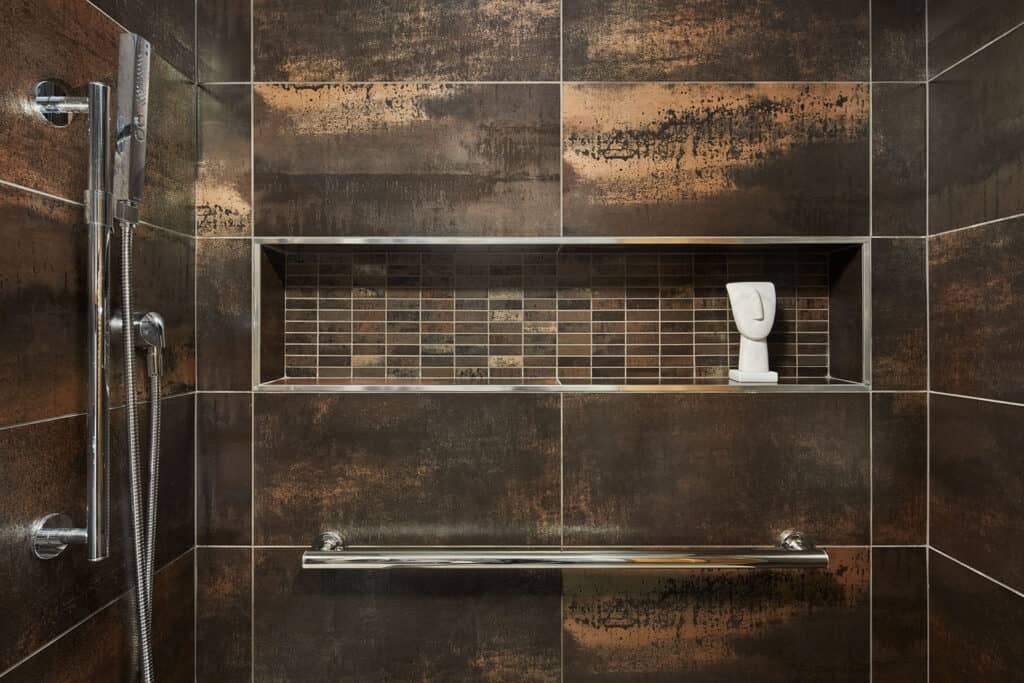 Design Consultant Erika Altenhofen says to explore three main questions:
Where will tile be used?
Counters, floors, walls, backsplashes?
How will tile be used?
Decorative or in high-traffic areas?
What is your budget?
While there are great options at every price point; budget may be a limiting factor on certain materials.
Answering these questions helps narrow your design elements and tile options.
"It's important to balance design with functionality. For instance, decorative tile will have fewer demands than high-traffic floor tile, which has to be strong and safe enough to walk on."
Different materials offer specific pros and cons. Below are some highlights.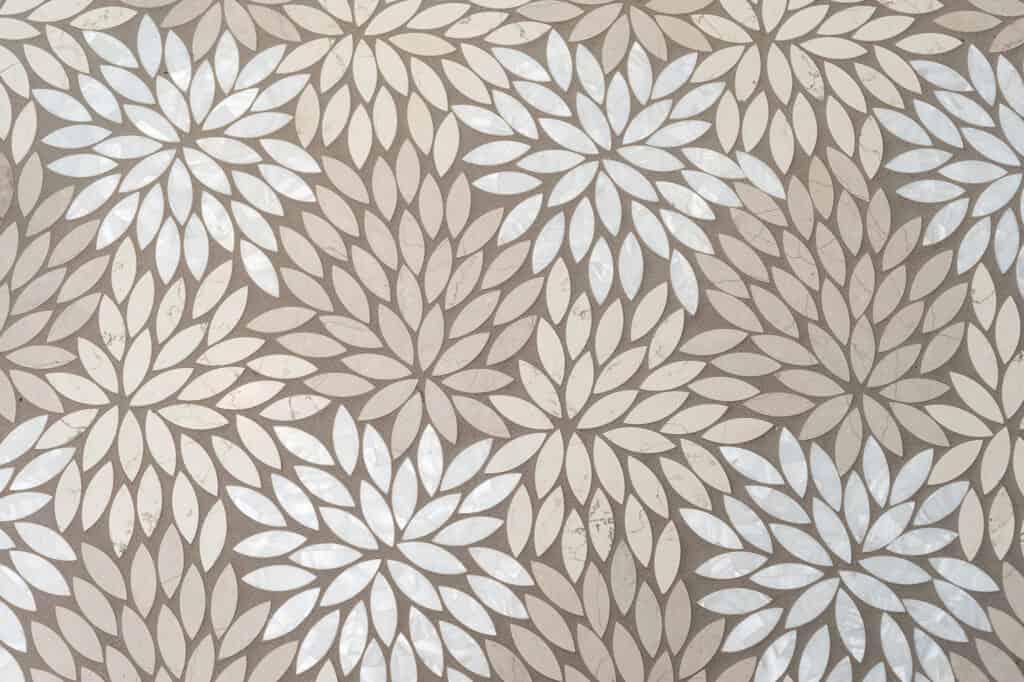 Materials
Glass
Pros: Wide variety of colors and finishes; mosaic tile is a classic
Cons: Not very durable
Ceramic
Pros: Less expensive, versatile, waterproof
Cons: Ordinary
Porcelain
Pros: Durable, water-resistant, easy to clean
Cons: Moderately expensive
Natural Stone
Pros: Connection to nature, beautiful, unique, no two pieces are alike
Cons: Expensive, tricky to install, porous, difficult to seal; stains, chips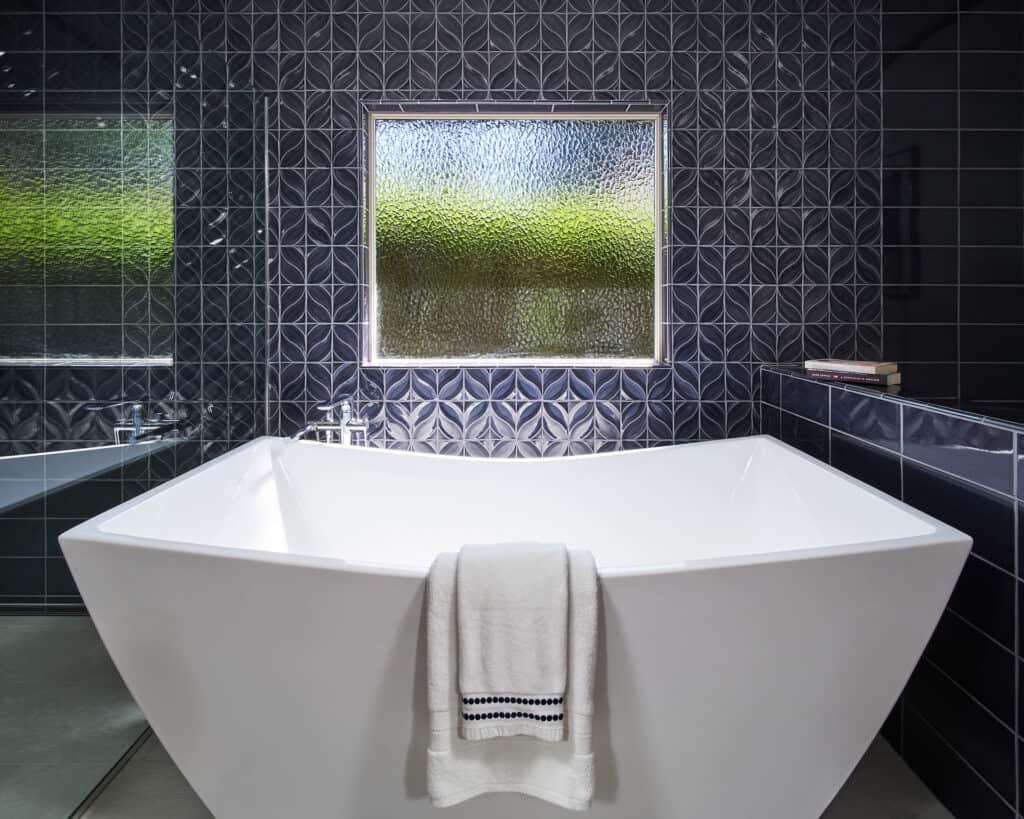 Get Creative: Other Design Considerations
Color
Look at individual tiles as well as tile groupings
Explore how each tile grouping fits into overall color palette
Shape
From square to geometric and beyond
Pattern
Decorative patterns and textures embedded in tile
Finish
Glossy, matte, textured, and more
Large format tile
Scale of tile produces stunning contemporary look
Wide variety of colors, patterns, textures
Fewer grout lines, easier to clean
Mixing and matching tile to produce a unique design
Adds contrast, helps separate areas or spaces
Matte vs. glossy
Pattern/texture vs. neutral
Large vs. small
Grout
Size of grout lines
Visible or blend away
White grout not as forgiving to clean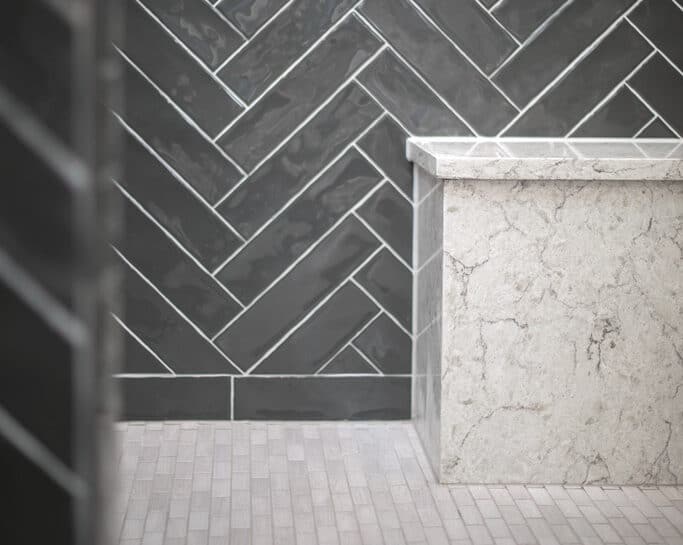 Designer Picks
Erika shares, "Tile can be as calm or as bold as you want. It can be a room's statement piece, provide an overall pattern like a wallpaper, or disappear into the background."
Big statement in a small space
This stunning glass mosaic tile emulates a rain shower and turns the shower into a little jewel box. Featured tile: Artistic Tile's Billie Ombre Blue
Create drama in black and white
A simple treatment of black and white hexagon tiles creates a dramatic impact. Plus: the small tiles and grout lines provide grip for wet feet stepping out of the shower.
Add contrast and visual interest
The use of dark tile to create an accent wall produces a cozy and intimate space, where the dark floor tile is carried up the two side walls of the bathroom.
Create a calming effect
The use of light colors, the continuation of the floor tile into the shower, and the monochromatic color selection can provide a spa-like, calming effect.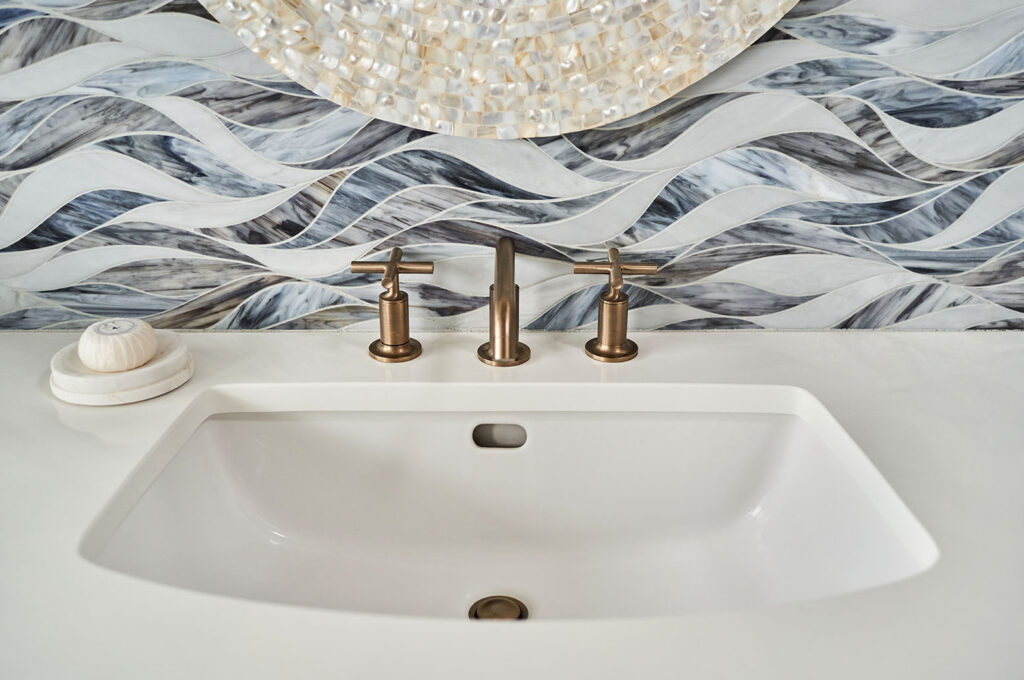 Maintenance and care
Cement-based grout is porous and invites in dirt and moisture, leading to unattractive staining and mold or mildew. Consider using epoxy grout in wet spaces. It's a little more expensive, but is more durable and resistant to stains, cracking, and chemicals.
Ready to find your perfect-fit tile? View more options and ideas, and schedule a complimentary design consultation.