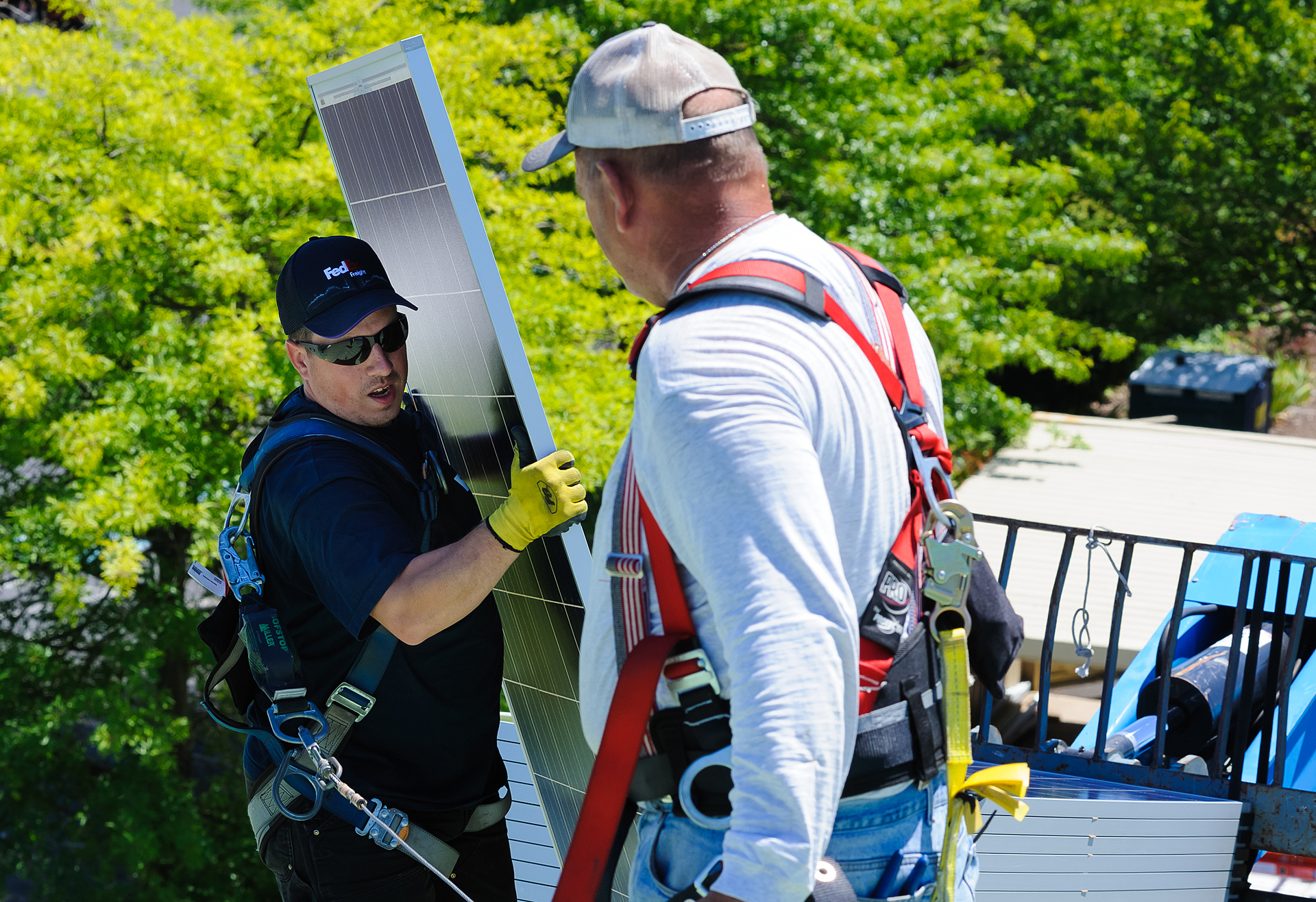 Sustainability
5 Things You Should Know About The Cost Of A Solar Energy System
Every home is different, and many factors affect the cost of a solar energy system — from the type of roof or structure your solar panels will go on, to the size of system needed to meet your family's power requirements. Here are 5 things you should know about solar.
Higher Efficiency, Lower Costs
Advances in solar technology have given us photovoltaic panels that are more efficient yet less expensive than they were only a few years ago. Fast Company recently reported that from 1976 to 2019 the price of a typical solar panel dropped from $106 to $0.35 per watt.
Energy Savings Offset System Cost
The energy savings you receive on your utility bill over the lifetime of a typical residential solar energy system can offset much of the cost of installation. Find out how much you can save with solar by scheduling a complimentary solar assessment.
Incentives Offset System Cost
As of 2021, the federal government is offering a 26% tax credit on the cost to install solar energy systems.
The State of Oregon is offering rebates of up to $5000 on residential solar installations, and up to $2500 on energy storage systems. Also, EnergyTrust of Oregon is offering cash incentives to customers of Portland General Electric and Pacific Power who install solar energy systems.
Neil Kelly helps homeowners navigate available incentives to get the best possible deal on solar installation. However, tax credits and clean energy incentives are expected to phase out over time, so if you are interested in solar it pays to act now.
Property Taxes
Solar energy systems add value to homes, but thanks to an Oregon state law passed in 2015, that value cannot be taxed. As the Salem Statesman Journal recently reported, the value of a solar energy system is exempt from property taxes.
Financing Options
Several lenders are advancing clean energy initiatives by offering attractive financing terms for solar energy systems. One of those lenders, Generations Credit Union, offers personal loans for the purchase and installation of solar systems, and energy efficiency improvements including HVAC systems and windows.
With clean energy solutions gaining traction in the marketplace, and generous cash incentives available, now is a great time to explore solar for your home. Connect with us directly to learn more.