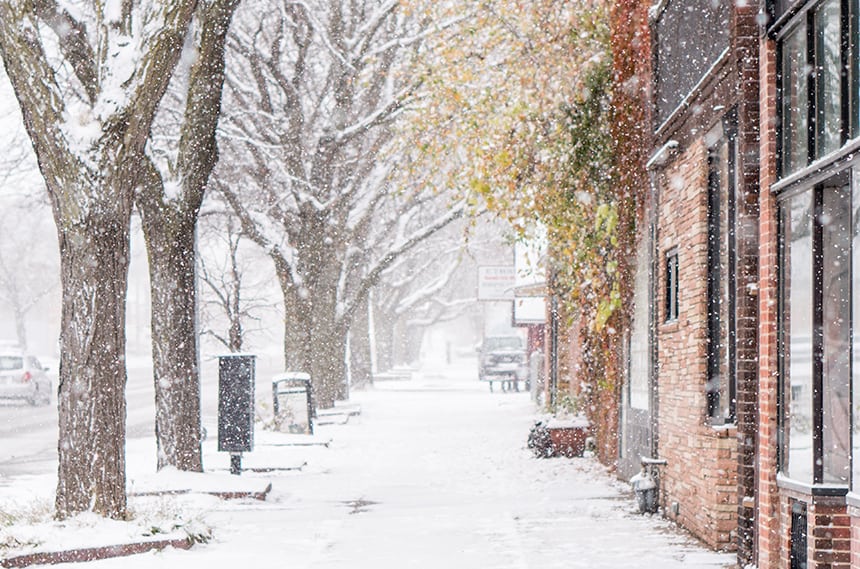 Sustainability
How to Keep Your Home Comfortable This Winter
Do you walk around on freezing-cold floors each morning during the winter? Does your home have cold drafts or areas that are chronically difficult to heat? Is your electric bill high, even though your house always feels cold? If so, Neil Kelly is here to help you achieve better comfort in your home.
While most areas of the Pacific Northwest aren't typically known for snow, it can still get notably cold here. Chilly temperatures also tend to amplify any comfort issues you experience in your home throughout the winter. Not sure where to begin when addressing the problem? You've come to the right place. We offer home energy audits and Home Performance advice to help you identify the root causes of your heating concerns.
What is a home energy audit?
During a home energy audit (sometimes called a Home Performance assessment), a team of certified professionals will do a walkthrough of your property. When you work with Neil Kelly, we'll use multiple tests to assess your home's energy efficiency and then give you a detailed report of where improvements could be made.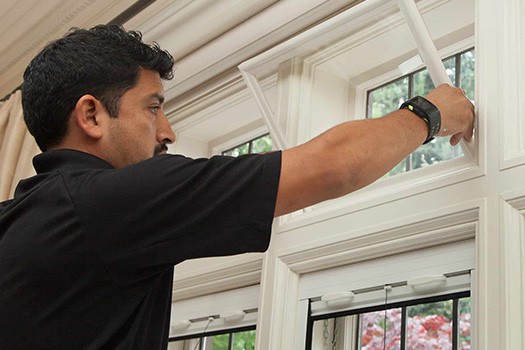 Home Performance assessment may include:
-Attic and crawl space ventilation evaluations
-Blower door tests to detect drafts and air leaks
-Carbon monoxide tests to ensure air quality
-Combustion safety tests to check ventilation efficiency of appliances
-Duct blaster tests to improve air quality and heating efficiency
-Indoor air quality inspections throughout different areas of your home
-Interior and exterior physical inspections
-Infrared imaging to reveal hot and cold spots
-Pressure balancing tests to maximize heating and cooling in all rooms
-Moisture readings to correct conditions that can lead to mold and rot
These assessments will give us an idea of the most effective measures we can take to improve your home's efficiency and comfort. We'll also tell you where your energy dollar is best spent to achieve better results.
What is a good room temperature?
Indoor climate control is essential year-round, but what's the right room temperature? This depends on your personal preferences and how much you're willing to spend on heating and cooling each month. According to the U.S. Department of Energy, setting your thermostat to about 68 °F during the day in the winter and a few degrees lower at night is optimal. As long as you're comfortable at this temperature, it can save you money on heating costs. Dialing it back just 7 to 10 °F for eight hours a day can reduce your bill by up to 10%.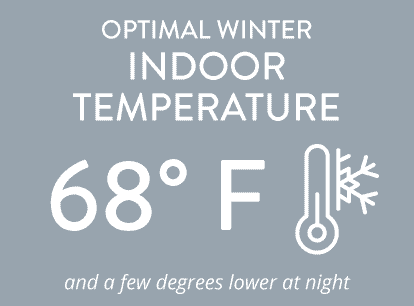 You want to make sure your home can hold those temperatures without burning too much energy due to leaks. When we do a Home Performance assessment, we can pinpoint where improvements can be made to maintain comfort by making the right fixes.
Home improvements for more comfort and efficiency
Instead of focusing on a single item—such as an inefficient window pane, an old furnace, or leaky ducts—Neil Kelly's auditors will provide you with a complete picture of your home's energy performance. They'll give you a detailed breakdown of how improving several components can work together to offer better home efficiency and home comfort, not just in the winter but all year-round.
Ultimately, the suggested improvements will result in:
-Consistent temperatures throughout all rooms
-Better ventilation and humidity control
-Fewer drafts
-Improved insulation
-Lower utility bills
-More comfort
Instead of looking for shortcuts on how to make a room warm in the winter, it's best to take a comprehensive approach to energy efficiency to maximize comfort. That's where Neil Kelly comes in.
Home Performance experts you can trust 
Neil Kelly is your resource for energy-efficient home updates. As a go-to Home Performance contractor with Design Centers in Portland, Eugene, Bend, and Seattle, we can help you make your space more comfortable, cozy, and efficient.
Don't let the cold get you down this winter! Neil Kelly can perform thorough performance testing and assist with an action plan to tackle your home comfort issues once and for all. We know all the practical tips for lowering utility bills too. Schedule a Home Performance audit with Neil Kelly by contacting us today!