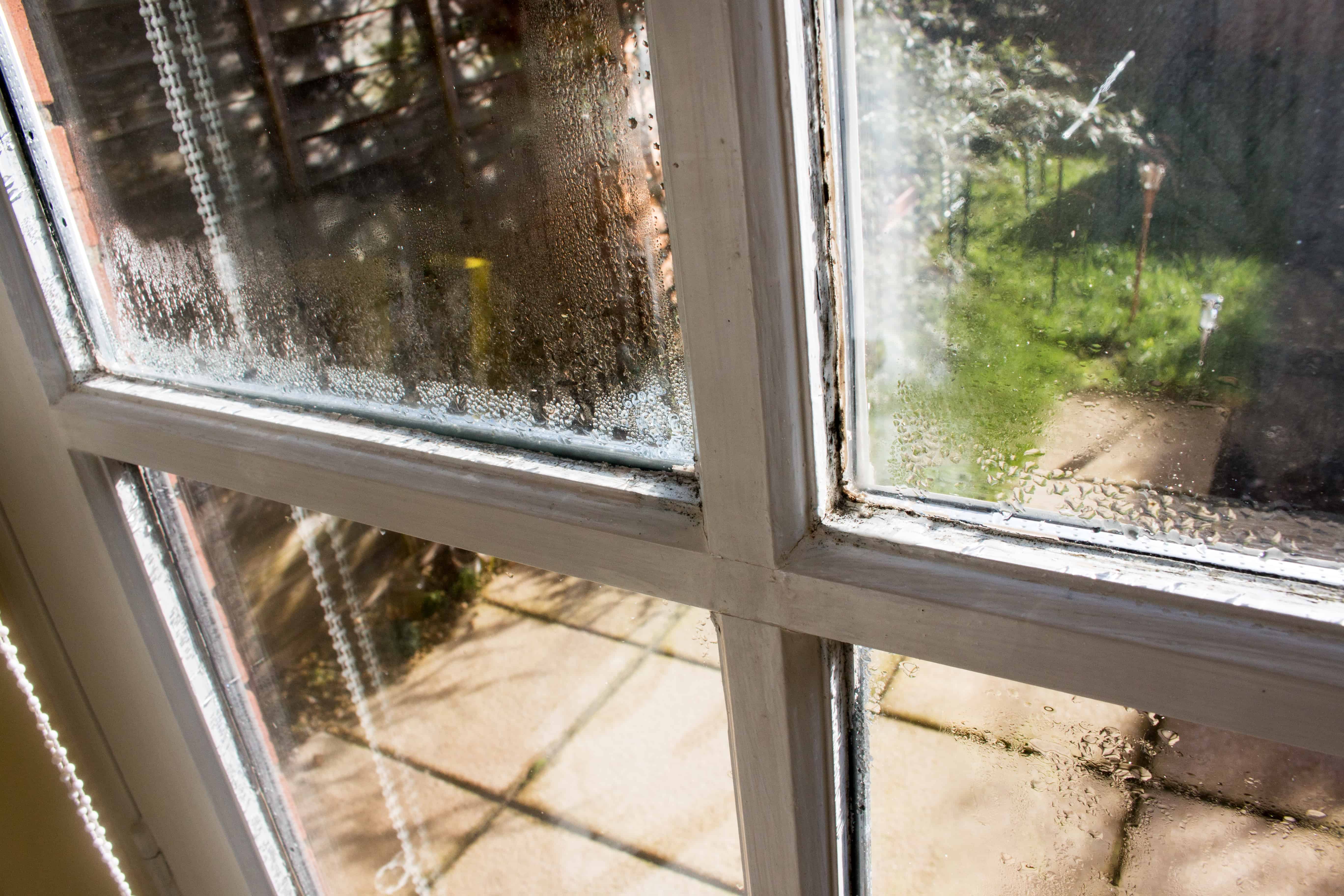 Above: Replace windows that collect moisture - or worse, mold and mildew - as soon as possible.
Home Fixes
|
Sustainability
5 Signs It's Time To Replace Your Windows
Imagine a world without windows! Windows play important roles in a home environment – from providing breathtaking views, to letting in warm sunlight, to regulating air flow. That said, Home Improvement expert Troy Zdzieblowski has noticed that window repair and maintenance is often dismissed until it's time to do a serious home remodel or repair.
Signs It's Time To Replace The Windows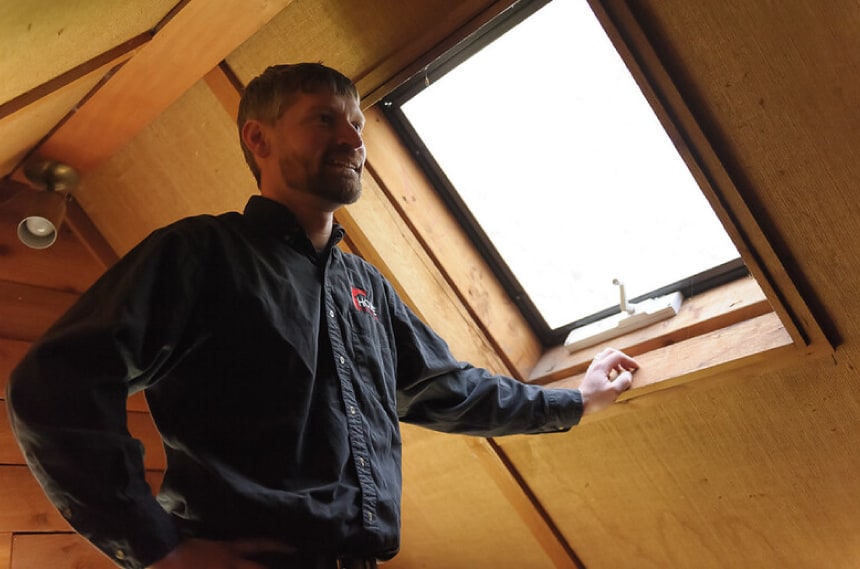 Depending on the materials used, weather, and installation, the average lifespan of windows can be between 15 and 30 years. If you see these five warning signs, it may be time to replace your windows:
1. Drafts and Cold Spots:

Resealing or replacing drafty windows with a higher efficiency, double pane window can help alleviate cold spots in your home.

2. Rot:

Moisture, both inside and out, can lead to deterioration around the windows. Is water penetrating the window frames? Do you see (or smell) rotten wood, old caulking, crumbling weather stripping, peeling paint, mold, or mildew?

3. Operation: Window hardware needs to function properly in order to provide your home with adequate ventilation. Do your windows open and close smoothly? Has the hardware rusted or broken? Have the windows been painted shut?
4. Warping: Time, moisture, and extreme temperatures can alter the shape of the window, which affects operation and prevents proper sealing.
5. Damaged Glass:

If your windows are soiled or covered with debris, they may be hiding cracks that are preventing them from working properly. When windows "sweat," mold can grow at bottom of window and compromise the wood and your home's health.
Window Types: What is the best option for you?
When you're selecting new windows for your home, it's important to choose the window that will best fit your needs. When tackling window repair and replacement, choosing to replace all of your windows at once is also a good idea so the installation team can do them all at once. Here are the types of windows our team recommends.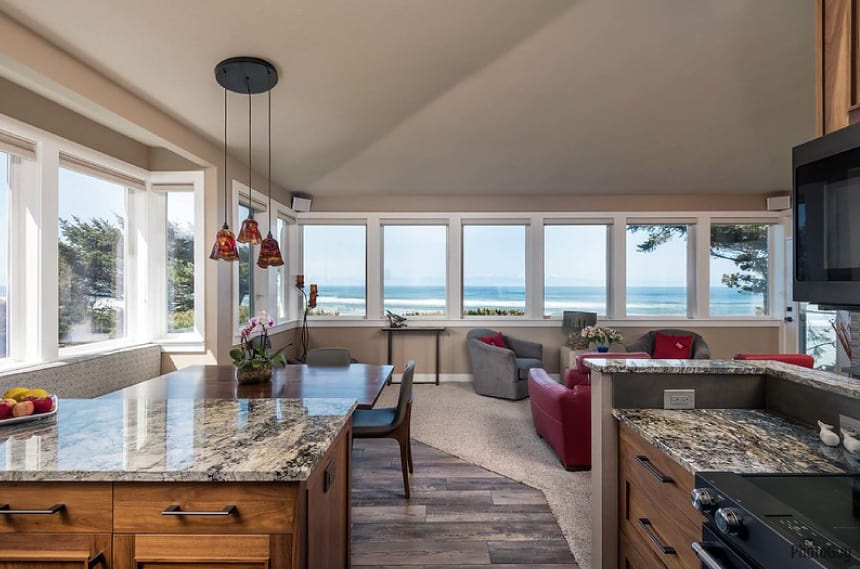 Vinyl Windows 
Vinyl windows are the least expensive option and have great energy performance on day one. They're low-maintenance and come in a wide variety making them suitable for many different styles of homes.
Fiberglass Windows 
Fiberglass windows have shape memory, meaning they expand and contract with the changing weather and atmospheric pressures. This mid-range budget option has a long and sturdy lifespan. From Zdzieblowski, "A good analogy is to look at a fiberglass boat that has been on the river for 40 years; with a fresh coat of paint it will look brand new!"  
Wood Clad Windows 
Typically, the most expensive, wood clad windows have either a fiberglass or aluminum exterior and a wood interior. These window types are often paired with weather resistant extior window frames making them perfect for the changing weather of the Pacific Northwest. This type of window is also a great option for older or historic homes as they can match the era.
Aluminum Windows 
With a mid to high price range, aluminum windows looks best on more contemporary and modern homes. These windows are easy to maintain, are durable, and have a relatively high lifespan compared to other windows.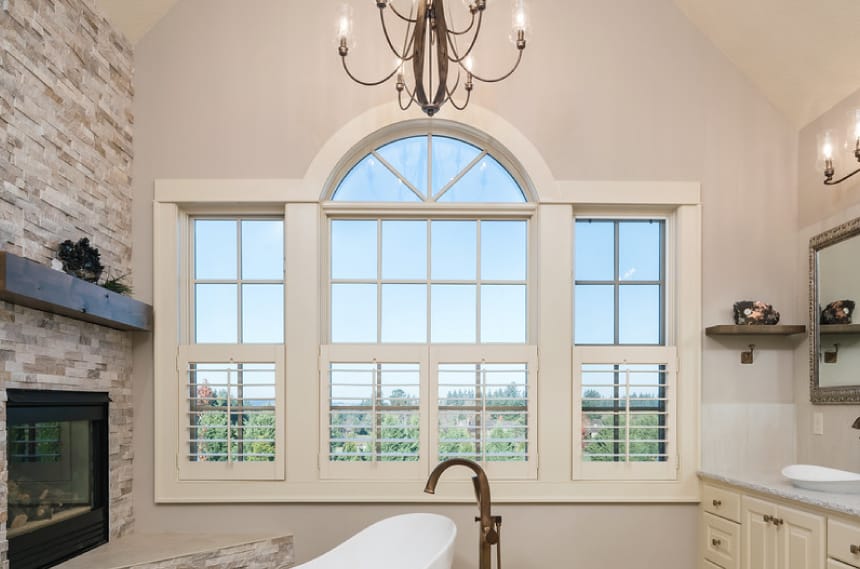 A Cautionary Tale of Improper Window Installation
It doesn't matter what type or how expensive the window – if it's installed incorrectly, you will have problems. Zdzieblowski shares, "I was called out to a home to look at the windows because they were leaking, and water was coming into the house. The windows were only eight months old! Unfortunately for the homeowner, their warranty was nullified because the windows had been installed incorrectly."
The homeowner had to purchase all new windows and hired Neil Kelly to install them to manufacturer standards which meant the homeowner received a lifetime warranty. Neil Kelly installs windows to manufacturer standards every time, guaranteed. If no manufacturer standard exists, Neil Kelly reverts to AAMA standards (American Architectural Manufacturers Association) to guarantee the highest level of quality installation.
Do you have windows that need to be repaired or replaced? Contact our experts today!