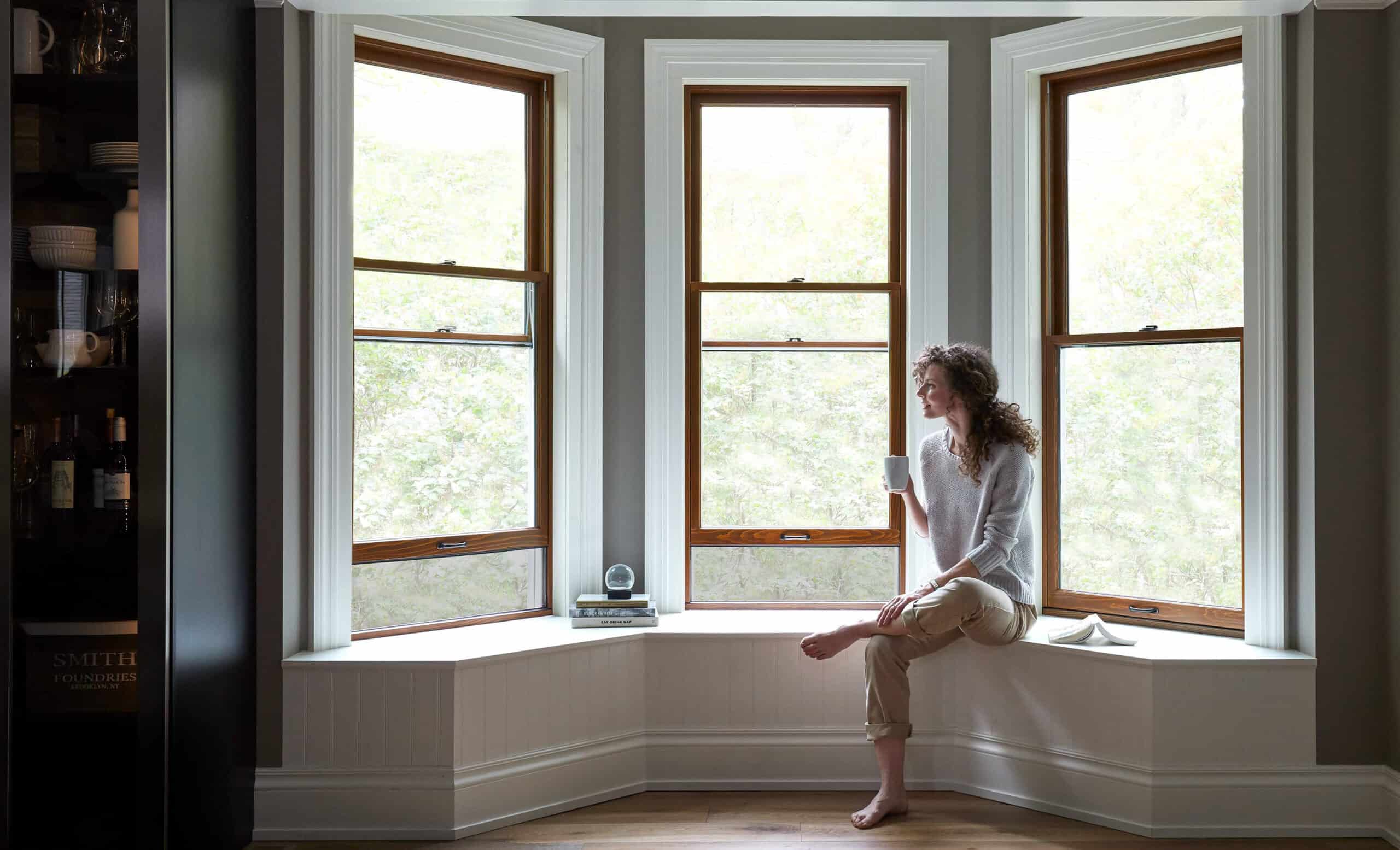 Above: These glorious bay windows provide a place to relax and enjoy the natural light. Image courtesy Pella.
Exteriors
|
Home Fixes
How To Tackle Window Repair and Replacement
Unless you've been in your home for many years, you likely haven't had to think about your windows very much. But window maintenance, repair, and replacement is key to keeping your home in good condition now and in the future.
Unsung Heroes
Unfortunately, many homeowners take their windows for granted, even though windows have a significant impact on quality-of-life in the home. Consider some of the things windows provide:
Outdoor views

Natural light

Ventilation and temperature control

Energy efficiency

A home for plants and pets

Opportunities to decorate and express personal style

Added security

Curb appeal

Property value
Windows consist of individual pieces that have to work together in order for the window to function properly. Some windows are more complex than others. Together, all of your home's windows are part of a system designed to keep your home safe and comfortable.
Aside from their practical functions, windows also compliment the architectural style of the home, adding interest when viewed from the outside.
Trouble Spots
Windows age over time, and depending on the type of home you have, and where your windows are located, it may not be that easy to tell when maintenance or repair is needed. Some warning signs include:
Moisture build up: Windows always seem to be covered in condensation
Air leakage: Hot / cold air escaping or coming through
Fogged glass: Moisture visible in between glass panes
Failing hardware: Window won't open or close
Warped frame: Window won't seal
Cracked seals or peeling paint
Mold, mildew, dry rot
Insect intrusions
Some homeowners make the mistake of having their window glass and hardware replaced — and leaving it at that. But quick fixes may not address underlying issues affecting the frame of the window or the structure of the home.
Other homeowners take on window repair as a kind of warm weather "do-it-yourself" project. However, window replacement is a difficult job requiring precision and technical expertise. If it's not done correctly it could actually damage your home.
Back On Track
In every home repair situation, we recommend that you have a professional home improvement specialist do a complete inspection, and find out the causes of things like moisture build up and dry rot. The specialist should provide you with an outline of necessary maintenance and repairs that will help your home stand the test of time.
Neil Kelly's Handyman Services team offers a complimentary consultation to determine exactly what kind of window repair you need.
Over the years we've found that window projects fall into three basic categories:
Window repair: Stabilize and fix the trouble spots
Window replacement: Glass and hardware replaced; framing stays intact
Window installation: Complete window installation, including framing
Your home improvement specialist will help you decide which approach is best for you based on the condition of your home's structure and the type of window you desire.
Benefits of working with Neil Kelly
Neil Kelly is pleased to partner with Pella, one of the largest window manufacturers in the United States.
Pella offers windows in wood, vinyl and fiberglass, and in styles that fit virtually any home. Some of Pella's most popular windows are designed for Mid Century Modern homes, a style common to the Pacific Northwest.
Like Neil Kelly, Pella has a long history of environmental leadership and achievement. We are proud to be the only remodeler in Oregon to have met the stringent standards of Pella's Platinum Certified Contractor program, and happy to recommend these outstanding window and door products to our customers.
Neil Kelly also offers a 5-year workmanship warranty on all home improvement projects, above and beyond the manufacturer's warranty on materials and supplies.
Window projects can be done any time of year, rain or shine. Whether it's a small fix or a major upgrade, Neil Kelly will get the job done right. And, with spring just around the corner, there is no better time to start a window repair, replacement or installation project.
Do you have questions about windows or any other home improvement projects? Reach out to us today!