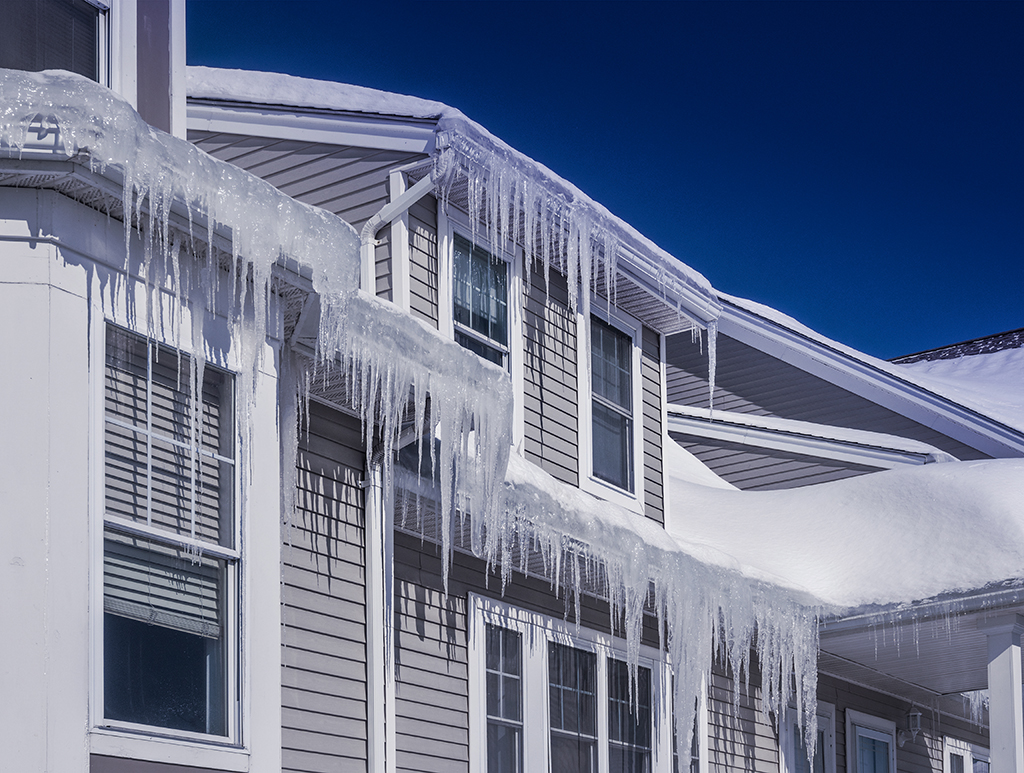 Whether we are in for a deep freeze or not it's better to be prepared for winter.
Home Fixes
|
Sustainability
Top 5 Winter Safety Tips
As you've probably noticed, fall is in full swing and winter is right around the corner. Here in the Pacific Northwest it's sometimes difficult to tell the difference between fall and winter, so now is a good time to cover our Top 5 Winter Safety Tips:
5). THE PERILS OF ACCESSING YOUR HOME: Going in and out of your home represents one of the largest winter safety hazards you'll face—especially if you have stairs to navigate. We recommend making sure your handrails are in good shape, and investing in some "no-skid" strips on the treads to give you good traction. Our Handyman Services team can help you assess the condition of your entryways, and make any necessary adjustments or repairs.
Bonus Tip: If you live near water or in an area that ices up each year, it's a good idea to use nano- or micro-spikes on your shoes. They're lightweight, slip on easily, and work well.
4). KEEP IT WARM (and safe!): If you rely on burning wood or pellets to heat your home, make sure your chimney is free and clear of debris or creosote. We recommend hiring a chimney sweep, especially if you've moved into a new home or haven't used the chimney in a while. Creosote is extremely flammable, and if you've ever had a flue fire you'll never want to repeat it.
3).ON THE ROAD, AGAIN: It sounds so simple, but we nearly all forget: Keep an ice scraper in your car for winter safety. While you're at it, if you use tire chains on your vehicle, make sure they're in good shape and in the trunk as well. Also, it's not a bad idea to have a fresh bag of kitty litter in there just in case you get stuck. If you drive a pickup—notoriously horrible on the ice—put some sandbags in the back and you'll get at least a little more traction. Have you checked your anti-freeze lately? We're not likely to get a deep freeze any time soon, but you never know. Finally, make sure you have new wiper blades installed on your rig—they're less than $30 and make a huge difference when you're stuck behind two semis on I-5 during a downpour!
2). IT'S NEVER TOO LATE TO WINTERIZE: Neil Kelly's Home Performance crews work year-round, and it's never too late to get a free Energy Audit. Our crews will identify your home's insulation and weatherization "weak spots." After the audit they can help you prioritize any items that need to be addressed—and make your home comfy and more energy efficient.
1). HOPE FOR THE BEST, PREPARE FOR THE WORST: The Federal Emergency Management Agency says—in case of the loss of power and dangerous winter storms—you should be ready to be on your own for at least 72 hours. Consider building an emergency survival kit for home and car. It's not that expensive, and just imagine the peace of mind it will bring.
Bonus Tip: We also recommend knowing where your water shut off valve is located—both inside your home and out in the street. Be familiar with how to turn your electrical panel on and off—same goes for your gas line. Make sure you have all the emergency utility numbers up-to-date and easy to reach.
With any luck you will never need any of these emergency tips. But you know the old saying: "Better to have it and not need it, than to need it and not have it!" Safety first!