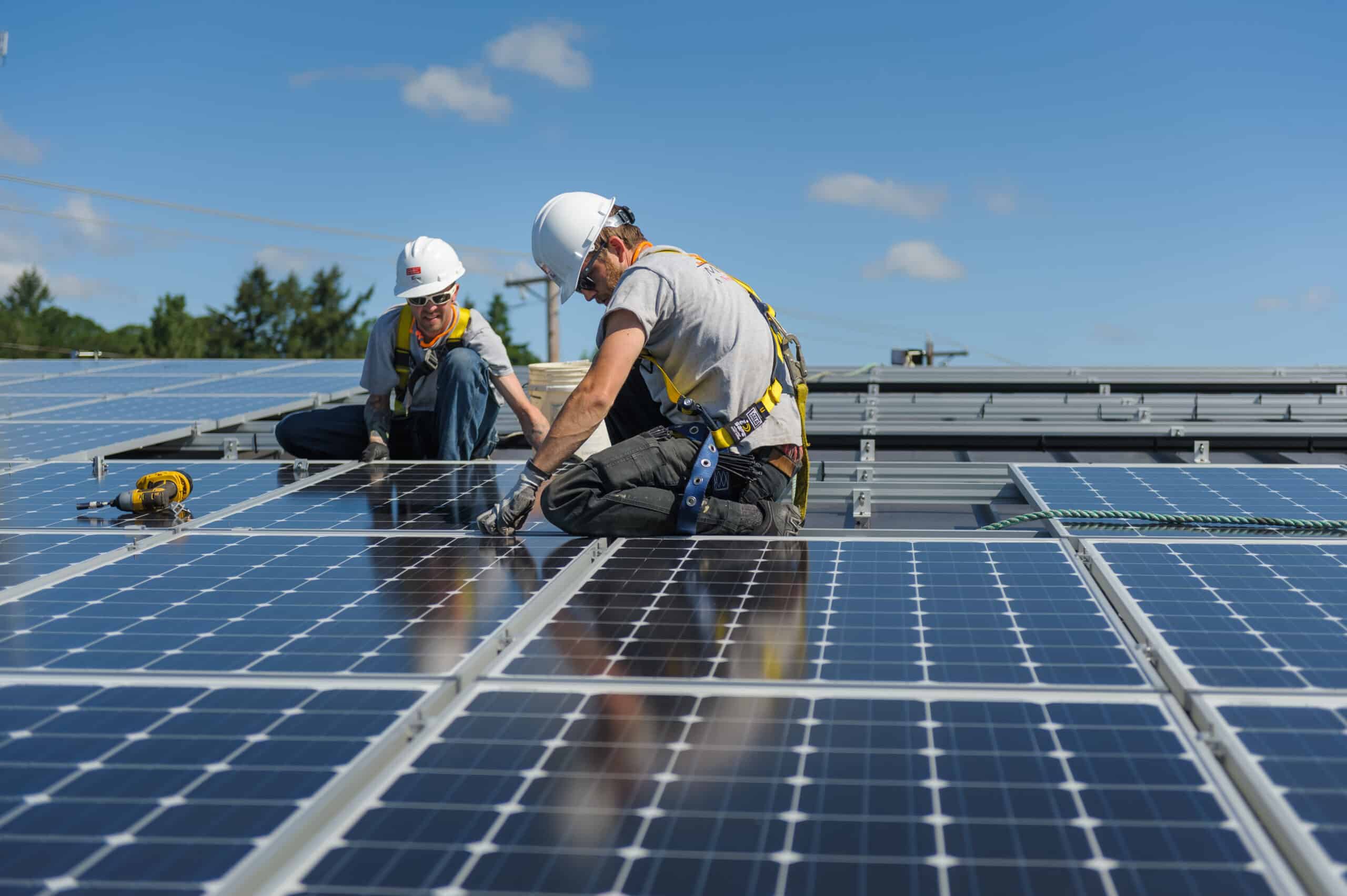 Above: Neil Kelly installs solar panels at a Salem, Oregon rehabilitation center.
Sustainability
Solar Powers Rehabilitation Center
When Northwest Rehabilitation Associates Inc., in Salem, OR were researching solar options in 2008, there wasn't much information available. Eventually, word of mouth brought them to Neil Kelly Company.
Twelve years and three buildings later, the relationship continues to grow. They installed solar on that first building in 2008, another building in 2014, and solar arrays on a space in the summer of 2019. All told, the properties now total 20,000-square-feet. Neil Kelly Company was there for the entire journey.
"We originally chose Neil Kelly in 2008 knowing that they had a quality reputation," says Mike Studer, president, Northwest Rehabilitation Associates Inc. "For our solar work, we never looked back."
Overcoming challenges
The biggest challenge involved two utility companies, each with its own mechanisms and incentives. Neil Kelly Company was able to provide a bid sheet, the cost of installation, cost of photovoltaic (PV) panels and then provide what the discount was based on the federal, state, and each of the local utility subsidies.
"They made it financially clear what my return-on-investment (ROI) was going to be," says Studer.
Advantages
Installing solar went beyond energy savings. They're reducing their carbon footprint and reducing their volatility to the energy market. And they can use their solar projects for marketing.
"I can proudly say we're the only rehabilitation provider, much less healthcare provider, that can operate off the grid. And that means something to people in Oregon."
There's also equity. If Studer ever sells his three buildings he can claim zero monthly electrical operating costs.
"I've been impressed with Neil Kelly Company since the beginning," says Studer. "They did exactly what they said they would, based on time and budgets, and never interfered with daily operations during installation. They made it easy for us."
The benefits of installing solar are enormous, from lowering your electricity bills to reducing your carbon footprint. Whether you want to install solar during a major building update or add solar during a roof replacement, our experts can design and install a solar energy system that meets your needs — both now and in the future. There's never been a better time put to the sun to work for your property. Connect with Neil Kelly today!