St Charles Solar Project Helps Build Community
Solar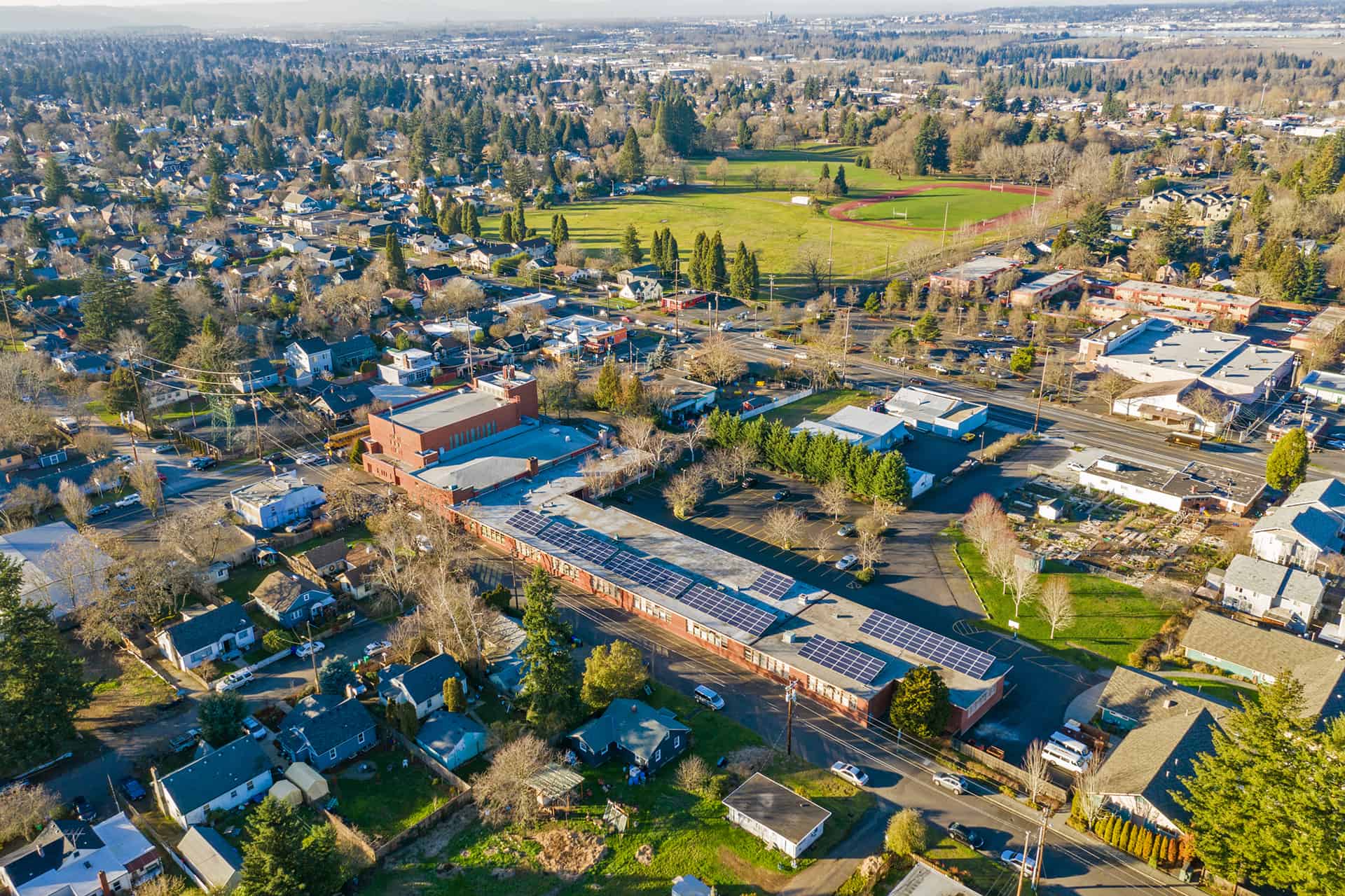 St. Charles Church in North Portland's Cully neighborhood wanted to engage in a solar project that not only focused on clean energy but also caring for the environment.
Upgrading a non-profit with solar helps build community
The parish partnered with a local neighborhood organization, Verde, and working with Neil Kelly, took advantage of federal funds and grants for non-profit organizations through Pacific Power's Blue Sky program to help pay for a new solar system.
"We would not have received the grant without the partnership with Neil Kelly and Verde," says Leif Kehrwald, Pastoral Administrator, St. Charles Church. "Neil Kelly provided the technical expertise needed in order to even complete the grant application and Verde gave us that neighborhood community connection that certainly made the grant more appealing."
With the savings, Neil Kelly was able to upgrade the parish's electrical distribution system, install additional equipment, and install a new electrical service dedicated just to the solar. On the backside, Pacific Power combined two meters, equaling to a net cost for the parish.
Challenges, met
The challenges for Neil Kelly was working with an existing system that couldn't be upgraded due to costs, coupled with the condition of the the building's 1950s roof.
"The framework that holds the solar panels themselves had to be bolted into the roof, so Neil Kelly had to figure out exactly where those beams were from the inside," says Leif. "The only way to find them was when they were up on the roof. That was no small job."
In the end, Neil Kelly was able to install solar panels on the existing roof, leaving room for roof replacement that will most likely have to occur in the future. "Working with Neil Kelly provided us with energy savings of course but also gave us an opportunity to educate our parishioners as well as neighbors, about the value of clean energy," says Leif.
If your non-profit organization is interested in a clean, sustainable energy solution, run it on sun with Neil Kelly! Our experts can design and install a solar energy system that meets your needs both now and in the future. Connect with us today.