News
The Sum Is More Than Its Parts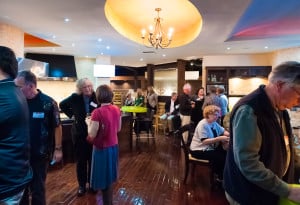 PORTLAND, OR. — Nearly 100 guests converged on the Pearl District to enjoy Neil Kelly's 2nd annual Client Appreciation Evening on November 9, 2016.
This year's event, hosted at BASCO's appliance showroom, featured a grand tour of 10 working kitchens — each staffed by guest chefs, including Jessica Hansen of The Kitchen at Middleground Farms — and featured wine pairings arranged by guest presenter and noted wine blogger Brian Von Dedenroth (pictured above).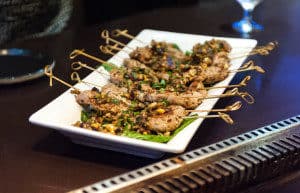 Using flavor combinations that everyone can relate to — such as peanut better and jelly, and milk and cookies — Von Dedenroth explained that pairing the right food with the right wine opens the door to unique tastes and experiences.
"The sum is more than its parts," he said.
Throughout the evening, Von Dedenroth moved from kitchen to kitchen, describing how different kinds of wine could be matched with the different foods being served. Selections were made for lighter fare, such as appetizers, and continued through main courses and even desserts.
Guests were especially entertained by the interaction that developed between the wine expert and the individual chefs who were on hand to prepare the dazzling array of gourmet delights.
For everyone, the event turned out to be a fun and welcome diversion after an intense week leading up to the 2016 election.