Bathroom Projects
Transitional Primary Bathroom Refresh in the Pacific Northwest
This transitional Bellevue, Washington primary bathroom remodel is the perfect balance of sleek and modern, yet classic and versatile.
M
ost importantly, its functional features were carefully selected to meet the unique needs of our clients.
With a keen eye for detail and extensive bathroom design experience, Kimithy Nagel, CKBD, Seattle Design Consultant at Neil Kelly, led this project. Taking into account the challenges of the space while keeping the clients' goals, concerns, and priorities in mind, she drew up a concept that checked all the boxes. Find before-and-after photos and a detailed breakdown of this Seattle area bathroom update below.
Design Objectives and Client Wishlist
Nagel worked closely with the owners of this Bellevue home to come up with a bathroom design that met all their needs and then some.
A Clutter-Free Space
More under-the-sink storage

Additional cabinets throughout

In-drawer organization features

Additional space for laundry
Functional, Personalized Bathing
Eliminate unused bathtub

Extra-large shower to accommodate two people
Design Challenges
No renovation is without its challenges, especially when it comes to multi-use spaces with plumbing, like bathrooms and kitchens. The main feat with this project was staying within the existing footprint. With limited square footage, Nagel had to make sure there was enough space to meet all the clients' objectives. While removing the bathtub freed up some room, it took a bit of creative thinking to come up with a design that worked.
Additionally, she wanted to find a way to keep the window to allow for natural light. However, it was still important to ensure the clients had plenty of privacy.
Design Solutions
In the end, Nagel's solutions for this bathroom renovation project met all components of the clients' wishlist while addressing its various challenges.
Space and Functionality
Removed bathtub to provide room for an extra-large walk-in shower

Removed linen closet and wall separating the vanity area from the shower to create more space and an open feel

Created ample below-sink cabinetry and drawer space with a hot-tool organization component to hide clutter

Created a medicine cabinet-style countertop component for additional storage

Included built-in laundry area with a pull-out double hamper
"Removing the framed linen closet and taking down the wall that separated the vanity and shower really opened up the space," says Nagel.
Personalization, Enhancements, and Special Features
Implemented dual-headed shower design, allowing two people to bathe at once

Installed an additional goose-neck head and a bench in the shower

Kept dual-sink vanity design but replaced the wall-size mirror with two mirrors, four sconces, individual towel hooks, and a tile backsplash

Included multiple tile colors and designs, including black herringbone and gray offset (brick pattern) tiles in the shower and gray straight-set backsplash over the sinks

Installed simple large tiles for the floors in an offset pattern and quartz counters, both in a simple off-white hue

Installed a heating system under the floors for added warmth and comfort

Selected neutral off-black painted cabinets with chrome knobs and draw pulls to complement the gray and black tiles and chrome fixtures in the shower
"Herringbone tile is a bold statement on a large wall," says Nagel. "The colors are neutral but bold, and the herringbone pattern is being requested more by the consumer."
Key Suppliers and Manufacturers
To complete this project, Nagel and the Neil Kelly team selected materials from a variety of leading manufacturers and suppliers. We used Decor cabinets, Mirabella sinks, an ARC curbless shower pan, Moen shower fixtures, Delta faucets, Pental counters, Daltile tile, a Panasonic fan, and a Nuheat floor heating system.
Luxury Bathroom Remodel: Before and After
There's a lot to love about this luxury primary or master bathroom remodel. The transitional style has some traditional aspects that'll stand the test of time while embracing a few contemporary touches.If you're feeling inspired by this before-and-after bathroom transformation and want to implement something similar into your space, we'd love to hear from you. Contact the design/build/remodeling experts at Neil Kelly today.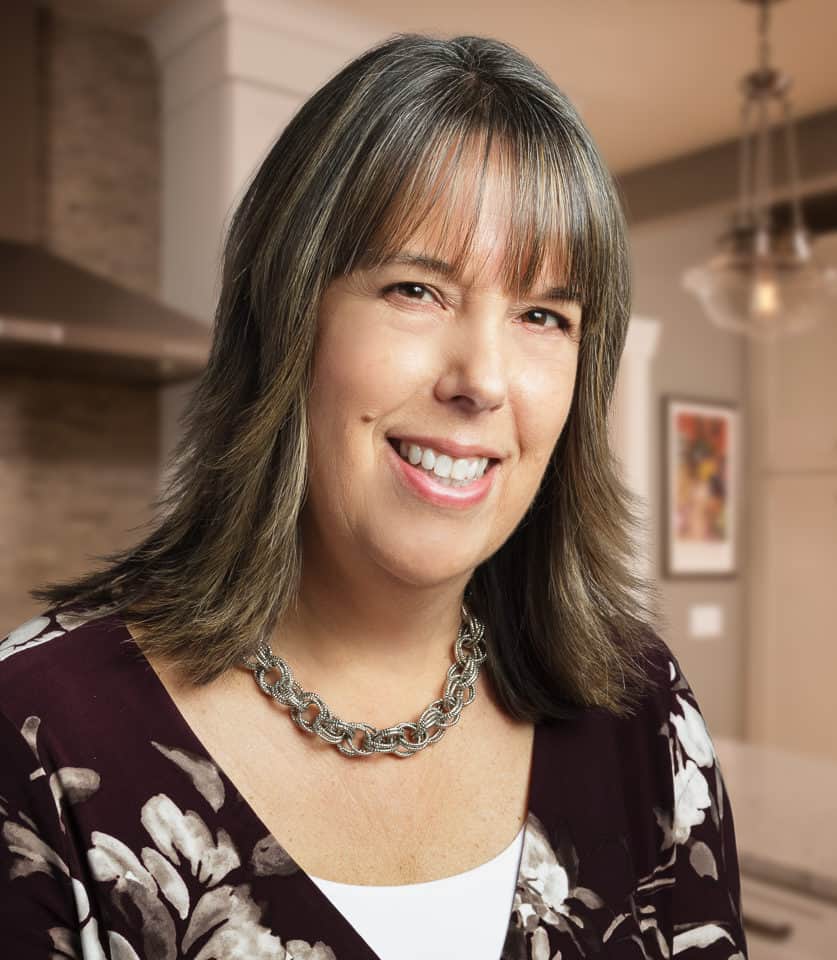 kimithy nagel, Seattle Design Consultant, CKBD
Kimithy Nagel's passion for the business of design motivates her to seek out a wide range of projects. She loves the challenge of creating spaces that bring her clients' personal vision to life. Together, client and designer create space that exceeds expectations. A veteran designer with broad expertise in the kitchen and bath industry, Kimithy's past work has been featured in Pacific Northwest Magazine and received Honorable Mention from the National Kitchen and Bath Association.
View Kimithy's Houzz portfolio and read client reviews.
SCHEDULE A CONSULTATION >