Veterans' Housing Project: Ribbon Cutting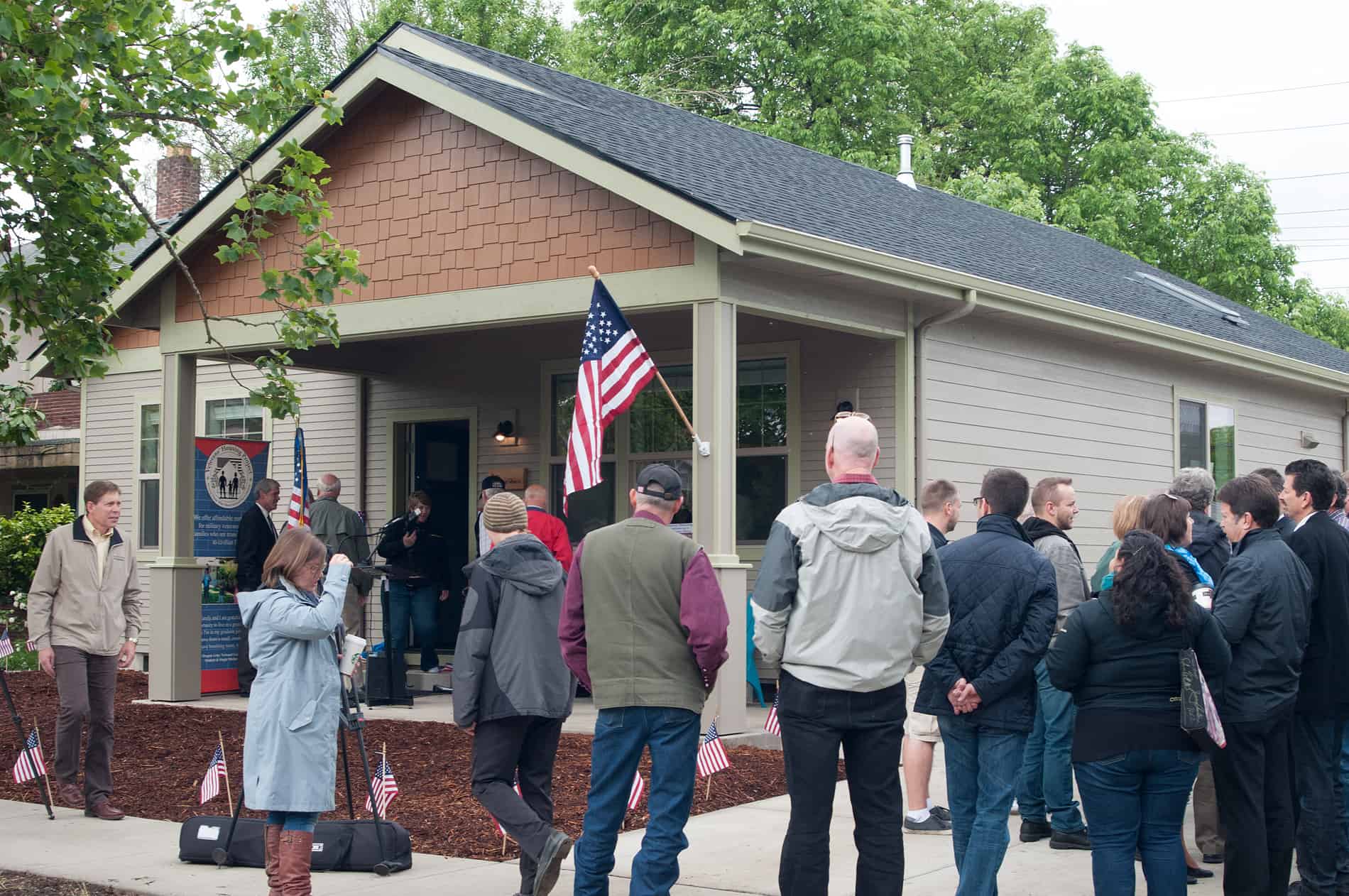 Visitors gather outside the Seneca House, constructed by Neil Kelly Company and Seneca Sawmill in support of the Veterans' Housing Project.
Project completed!
The Veterans' Housing Project, also called the "Seneca House," kicked off a two-day celebration with a ribbon cutting ceremony and open house on Wednesday, May 13th.
The open house continues Thursday, May 14th from 4-7pm at 1364 Jefferson Street in Eugene.  Please click here for details.
Construction of the house would not have been possible without the generous donations of:
Seneca Sawmill Company, Tolbert & Associate, Branch Engineering, Associated Design, Kipco, Stringfield Lumber, Relco Truss, Bonn Roof Care, Continuous Gutters, Home Depot, Milgard Windows, Emerald Door and Glass, West Lane Supply, Comfort Flow Heating, INSUL 8, Kevin Cohen Plumbing, Eugene Plastering, DeWils Cabinets, Meltebeke Homes, Worldwide Granite, Imperial Floors, PK Painting, Broomstick Cleaning, O&S Contractors, and Bill Boffing Concrete.
Neil Kelly would like to thank all those who participated in this project and those who continue to support our nation's veterans.
For more information on the Seneca House, please contact Matt White at 541.683.6085.