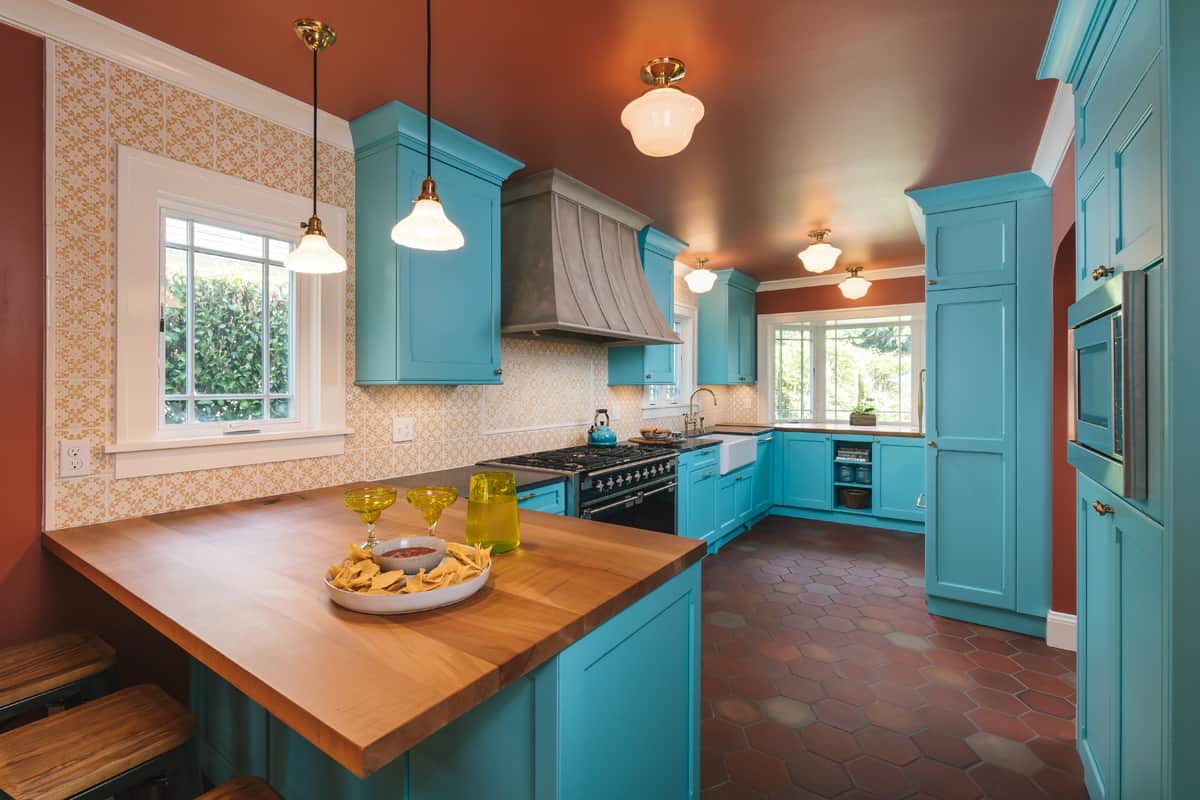 Interiors
Neil Kelly's 2020 Home Design Forecast
Experts predict home design and renovation trends for 2020
When it comes to home design, Pinterest and Instagram can offer a wealth of ideas. Seeing photos with the latest in home decor often inspires homeowners to update their living space.
"Seeing the latest trends can be really inspiring and provides a great conversation starter," states Barbara Miller, design director for Neil Kelly. But she adds, "We believe great design should be thoughtfully planned and centered around a homeowner's specific home, as well as their lifestyle and interests."
With a team of more than 20 award-winning designers, Neil Kelly offers these 2020 predictions:
1. Home sweet home (preservation)
Greater emphasis will be placed on preserving a home's architectural style.
Thoughtful design will match the home and updates won't destroy the character.
One example: Mid-Century Modern style, especially prevalent in Pacific Northwest, will be honored.
2. From austere and sterile to joyful and colorful
Adding "big colors" throughout a room or bold accent colors in a neutral room.
Minimalism (for those who appreciate that style) doesn't mean "without joy." Varying textures adds visual and sensory interest and appeal.
3. Handmade elements bring artful design into home
Artisan tile (graphic or textured)
Rustic or alternative metals, hand hammered metals (pendant lights)
Wood (Pacific NW or Asian influenced, reclaimed or repurposed)
4. Creating a "healthier" home
Flow and layout supporting physical and mental health
– Easy movement in and among different rooms
– Provides spaces for healing and relaxation
– Connection to nature
– Aging in place
Sustainable and non-toxic products used where possible
Kitchen and Bath as health centers:
– Kitchen: more room for produce, antimicrobial surfaces
– Bath: quality lighting, spa / steam shower, organization for medicines
5. Colorful appliances
We will see colorful alternatives to white and stainless appliances
Matte black or graphite will provide style and design elegance
6. Walk away… from a walk-in pantry
There is often a more efficient use of storage
This space can be recaptured for use elsewhere
7. Move away from traditional subway tile
Shift away from standard size (3"x6")
Don't worry, tile will still appear, only in much larger or smaller sizes
8. A (new kind of) breakfast bar
Seating areas in different shapes, sizes and locations
9. Tiny homes will be even BIGGER
Many homes have ADU potential within existing structures: attic, basement, garage
Added appeal for those looking for income potential or who live in high-rent markets
"Tiny homes" will continue to gain in popularity as cities (such as Portland and Seattle) add legislation that makes it easier for homeowners to build out backyard cottages.
10. Leveraging the outdoors
Indoor/outdoor living spaces create more room for entertaining
Allows for enjoyment of beautiful Pacific Northwest outdoors and nature
11. Smart home technology
Organize technology around a specific set of benefits
– Kitchen: Cooking, food prep, food storage
– Bath: Temperature control, ventilation, cleaning
12. Color of the Year: Classic Blue
This color of the year doesn't come as a surprise to Neil Kelly designers. It offers many bold and beautiful design opportunities.
– Pantone "Classic Blue"
– Sherwin Williams "Naval"
Ready to transform your home this year? From elegant kitchens to cozy outdoor spaces, Neil Kelly designers are forecasting exciting new looks and ideas in 2020. Get in touch!