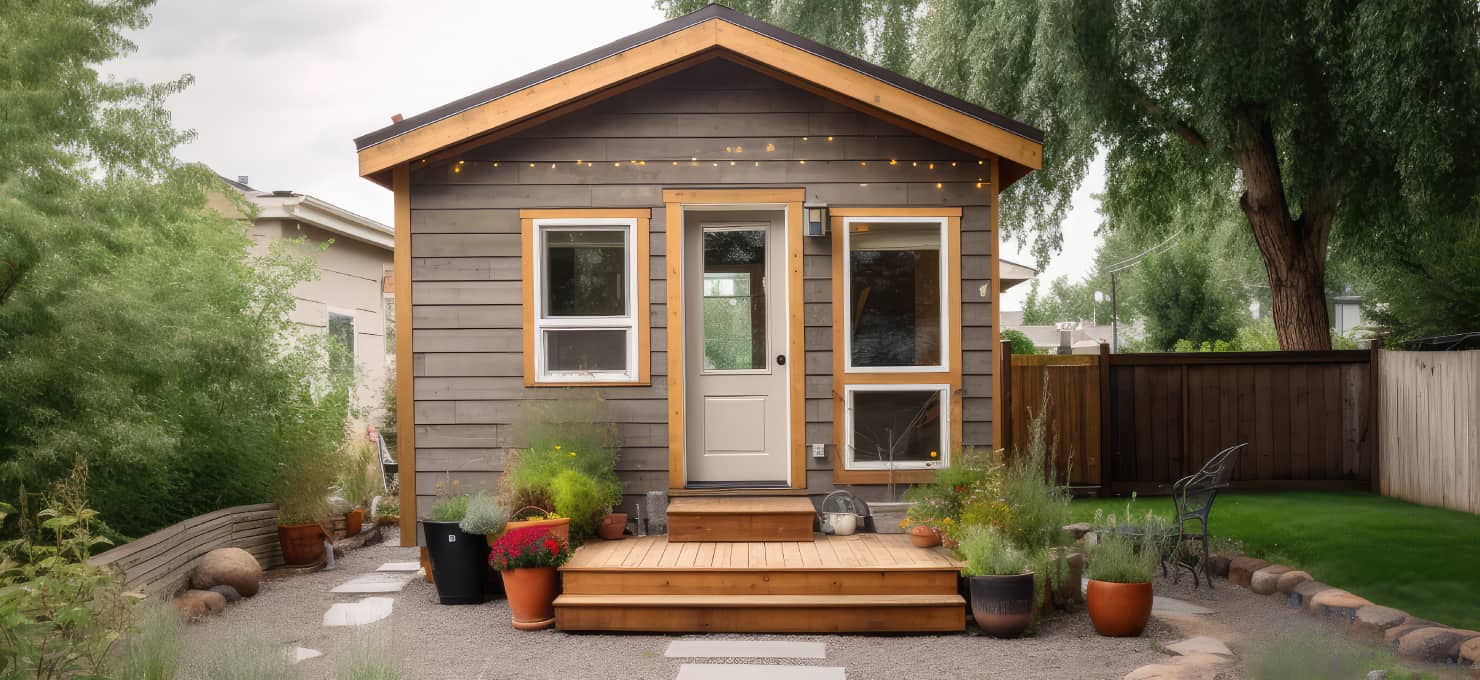 Custom Homes
3 Steps to Building an Accessory Dwelling Unit
An accessory dwelling unit (ADU) is a liveable space separate from a larger primary residence but located somewhere on the same lot. There are many great reasons to build an ADU—whether you need a designated space for overnight guests to stay, share your home with aging parents or adult children, or want to rent it out to generate income.
Considering an accessory dwelling unit for your property? Here's what to know before getting started.
How to Build an ADU: Restrictions, Design Considerations, and Budgeting
You're wise to do your research and create a plan of action before constructing an ADU on your property. First, check the ADU requirements in your area, figure out the best type of unit for your property, and create a budget.
1. Check ADU Requirements in Your Area
Building a tiny home or cottage on your property might seem pretty straightforward. But like any home addition (and all residential construction, for that matter), you'll want to make sure you're abiding by the local laws and regulations in your area.
For example, ADU zoning requirements in Portland, Oregon, are slightly different than those in Seattle, Washington. Some cities are more strict about what can be built, while others encourage backyard cottages as part of initiatives to create more affordable housing.

2. Choose the Best Type of ADU for Your Property
The two main types of ADUs include:
Detached ADU: not connected to the main residence

Attached ADU: connected to the main residence
A detached ADU, such as a backyard cottage or tiny home, can be built with new construction. It can also be created by renovating an existing freestanding structure, like a detached garage or pool house.
An attached ADU can be an expansion of the existing home, such as the build-out of a studio apartment or loft. Garages and basements can also be converted into apartment-style dwellings. While you could still rent it out, this may or may not technically be an ADU, which calls for the space to function as a separate residence.
Reviewing the local requirements and restrictions for ADUs in your city will give you an idea of what type and size of unit you can build, as well as what officially qualifies as an accessory dwelling unit.

3. Create an ADU Budget
Various costs are involved in building an ADU. Before starting, you'll need to get a building permit from the city. A plan reviewer will also need to do a third-party check to ensure your designs are up to code. Depending on where the unit is located, there are many potential utility fees—some ADUs need their own septic systems, for instance.
For the design and planning stage, you'll hire someone to create a rendering of the new structure (or assess the condition of the existing structure if it's a conversion). In many cases, homeowners work with professionals to create a layout, select materials, and decide on myriad other details for the space.
Then there are the costs of the materials themselves and, of course, the labor to build the ADU structure. Be sure to factor all these pieces in when creating a budget and timeline. Ideally, there should be some wiggle room, as the price of materials is subject to change, and many costs are unforeseen until you run into an obstacle.
Accessory Dwelling Unit Design/Build Services From Neil Kelly
The design/build remodeling professionals at Neil Kelly have the knowledge and experience to guide you through the ins and outs of building an ADU. We can help you navigate the local requirements, go over your options, and assist with planning and materials selection, all while staying within your budget.
We work with clients all over the Pacific Northwest and have design centers in Portland, Seattle, Bend, and Eugene. 
Contact us today to set up a consultation.