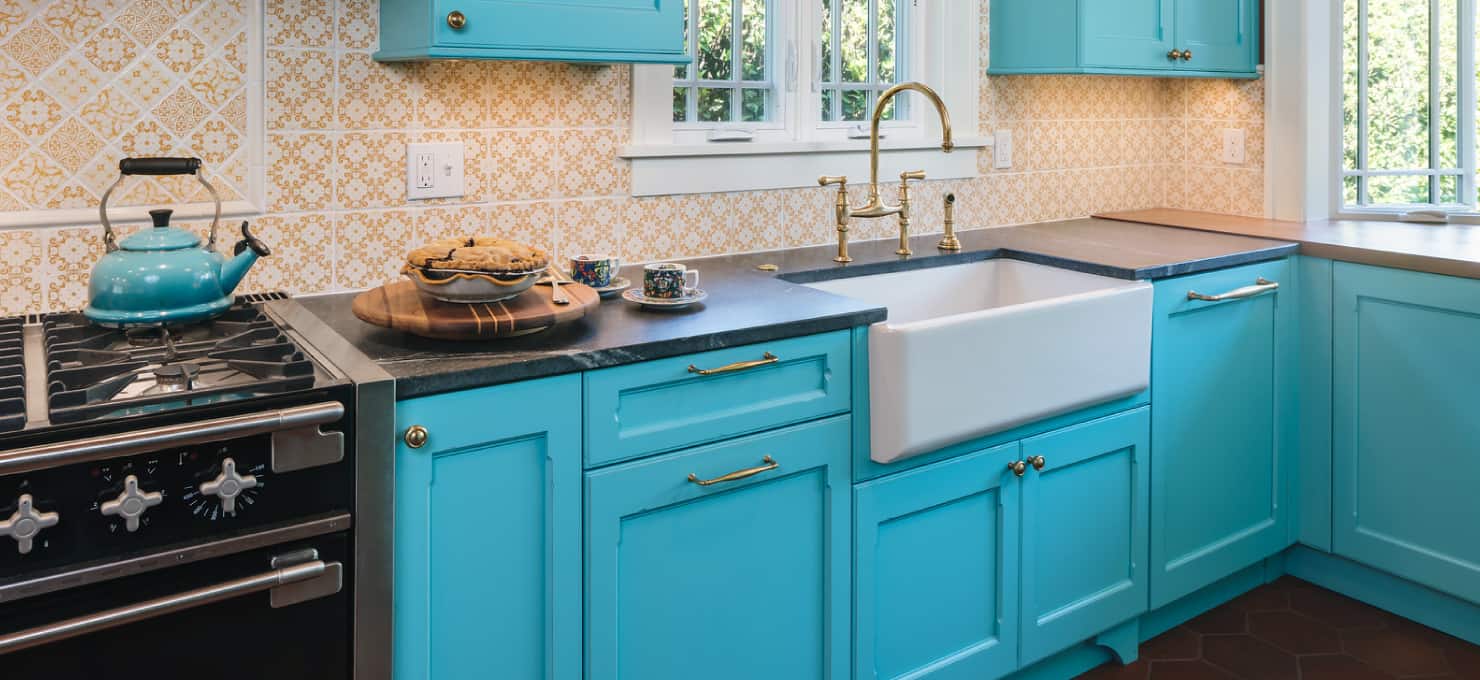 Bathrooms
|
Kitchens
Finding Color Inspiration
Color used throughout your home during a home remodel is a powerful way to define your style, make spaces feel lighter and more elegant, or satisfy whatever feeling you're looking to achieve. Neil Kelly designers look for color inspiration from many different sources, from consumer trends and local artisans, to paint suppliers — even Mother Nature.
New Color Trends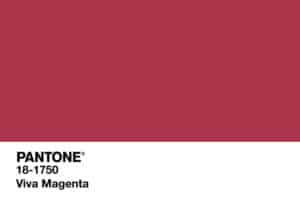 Viva Magenta was named Pantone's 2023 Color of the Year, which is why you may notice this bold and vibrant red popping up in clothing, accessories, and home decor.
During the Color of the Year selection process Pantone noticed a "heightened appreciation and awareness of nature represented by countless lifestyle trends…incorporating more living things into our homes, such as plants, florals, living walls, and restorative outdoor spaces." As such, "The Color of the Year 2023 merges the richness, warmth, and strength of natural matters with the rich, open horizons of the digital world. The result is a shade of red that expands our horizons of authenticity." 
While color and design trends each year certainly drive people's inspiration and choice when selecting colors for designs and home remodels, there are a few other sources you can lean on when you're looking for color inspiration for your next design/build remodeling project.
Color Inspiration from Art
For centuries, artists of all types have used color as a form of self-expression. For artists, color gives them the ability to evoke certain feelings and emotions, and the same is true when you are choosing colors with your home remodeling design consultant. 
Different artistic movements throughout history highlight specific subjects, identities, and color schemes. Not only are these movements great for finding color inspiration for your home remodel, but they are also great for finding decorative pieces that can help bring a room together.
The Tried and True Color Wheel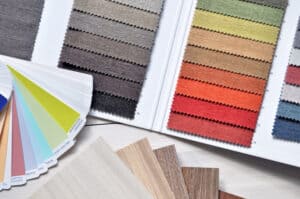 There is a reason the color wheel has stood the test of time. Many start here. When you create a whole home color palette starting with a color wheel (or other online paint tools), your remodeled and renovated space instantly looks and feels more tied together.
As a refresher, the color wheel includes 12 colors: 
Primary colors: red, blue, and yellow

Secondary colors: orange, green, and violet (or purple)

Tertiary colors: yellow-orange, red-orange, red-violet, blue-violet, blue-green and yellow-green
With this combination of colors, we can create the four main color schemes for interiors: 
Monochromatic: varieties of a single color are used

Complementary: opposite colors on the wheel are used

Split-complementary: one base color and two secondary colors for highlights and accents are used

Analogous:

​​colors that appear next to each other on the color wheel are used
While you may not have used a color wheel in some time, it is a helpful tool that can help you visualize what color schemes will work nicely together in your new space.
Copying Colors from Nature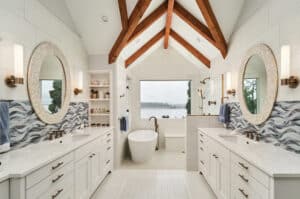 Have you ever visited somewhere and immediately felt at home? When you visit new places and take a moment to look around, the color combinations you see are endless. Mother nature is an accessible and free source of color and ideas. That is why so many color trends, art movements, and items in our homes reflect colors found in nature.
Warm color palettes that are reminiscent of a summer beach or sunset are a great way to bring a comforting feeling to your renovated kitchen or bedroom, while cooler color palettes reflective of a cloudy day can create relaxing atmospheres in a remodeled bathroom.
Where You Might Be Bold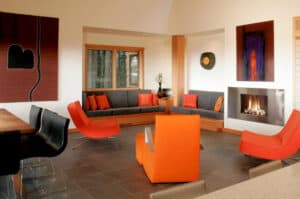 After you've determined what colors you like and want to consider in your home remodel the next step is to figure out how you want to incorporate those colors throughout your renovation and home. Here are some tips for how to do so. (And remember, paint is not permanent!):
Add accents, pillows, and artwork

Pick a favorite hue or two and feature on a gallery wall

Go bold with floral fabrics and wallpapers

Try eye-catching patterned backsplashes (if you want to be more conservative, start with a smaller space such as a guest bath or powder room)
What colors speak to you? Let our design team help you create a colorful oasis. Get in touch with Neil Kelly today.