Man Cave: Not Just For Men or Bats Anymore
Remodeling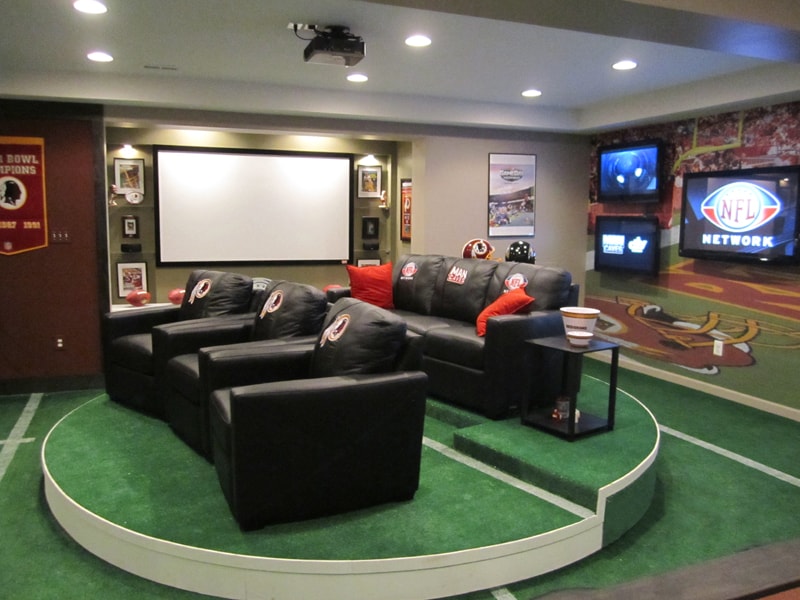 Right off the bat, I have a problem with the term "Man Cave." First, it seems sexist.  Secondly, the term infers that, as a man, the only part of my home that I have a right to decorate is some dark, dank cave or an attic crawl space where I have to share space with the cat box.  Lastly, it's a dated term, because nowadays the man cave is designed by both sexes and has evolved into the entertainment capital of the home.
But let's face it, the words "Man Cave" just sound kind of cool.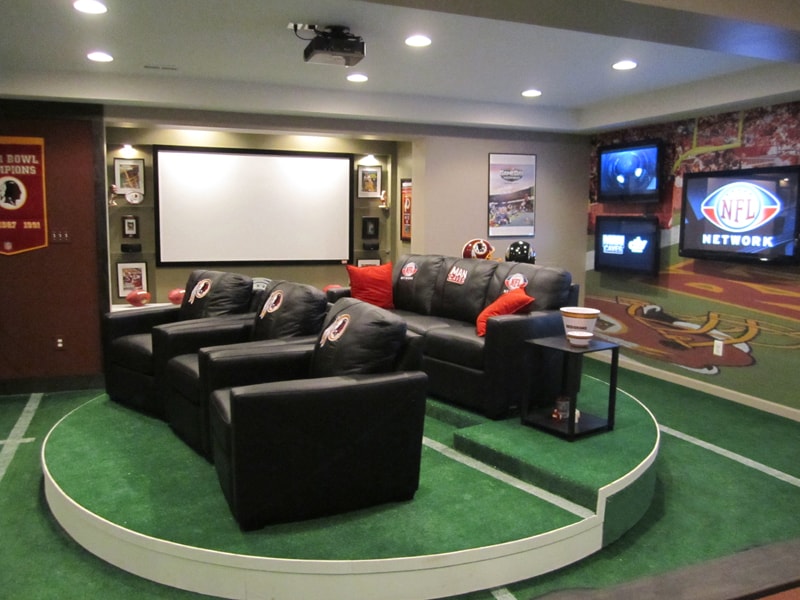 Traditionally, man caves were the one part of a house where a dude could mark his territory by decorating with any ungodly array of gaudy sports memorabilia, beer-oriented decorations, and a TV so large that it could cook a turkey from eight feet away. This apparently worked to discourage his partner from ever entering this decorative faux pas and yet attracted his buddyies to enter and enjoy without fear of spilling beverages on the carpet.
But now man caves are often shared by both genders, and some are downright sleek. "In the man cave you'll find blasts from the past, keepsakes from the Glory Days (either his or someone else's), and sports memorabilia from the mundane (a baseball) to a fingernail clipping from a Super Bowl Champion," says Neil Kelly Design Consultant David Ewing.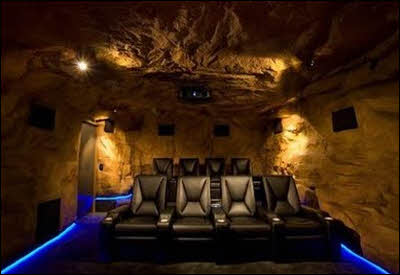 Again, as they evolve from their gender-specific title, man caves are also spanning the range from the literal… to the high-tech."We've got to have music covered," says Ewing. "And there are so many ways to do this: iPods, access to Pandora, direct access through the cable company — all of which has to be driven by a heart pounding, clean-as-a-bell listening inner-ear experience."
And that stereo would be worthless without an anchor, and that anchor for most man caves is the TV.  We alluded to it earlier, but the only TV that is going to fit in any man cave is the largest TV you can fit through the door.  Luckily, big doesn't have to mean intrusive,  as new LED technology allows flat panel televisions to be slim—and as far as energy consumption goes—trim.
If it is located in the basement, man caves can also double as an excellent wine cellar.  And in some cases, if wine is what moves you, you can make the entire man cave a  salute to Sauvignon.
Lastly, don't forget color. "Whether it is the colors of their favorite college, or some gnarly neon," David says, "color adds personality to the man cave."
Do you dream of having a party room or an entertainment space that knocks the socks off your guests? The award-winning designers at Neil Kelly have the expertise to make your dreams a reality. Get in touch with us today!