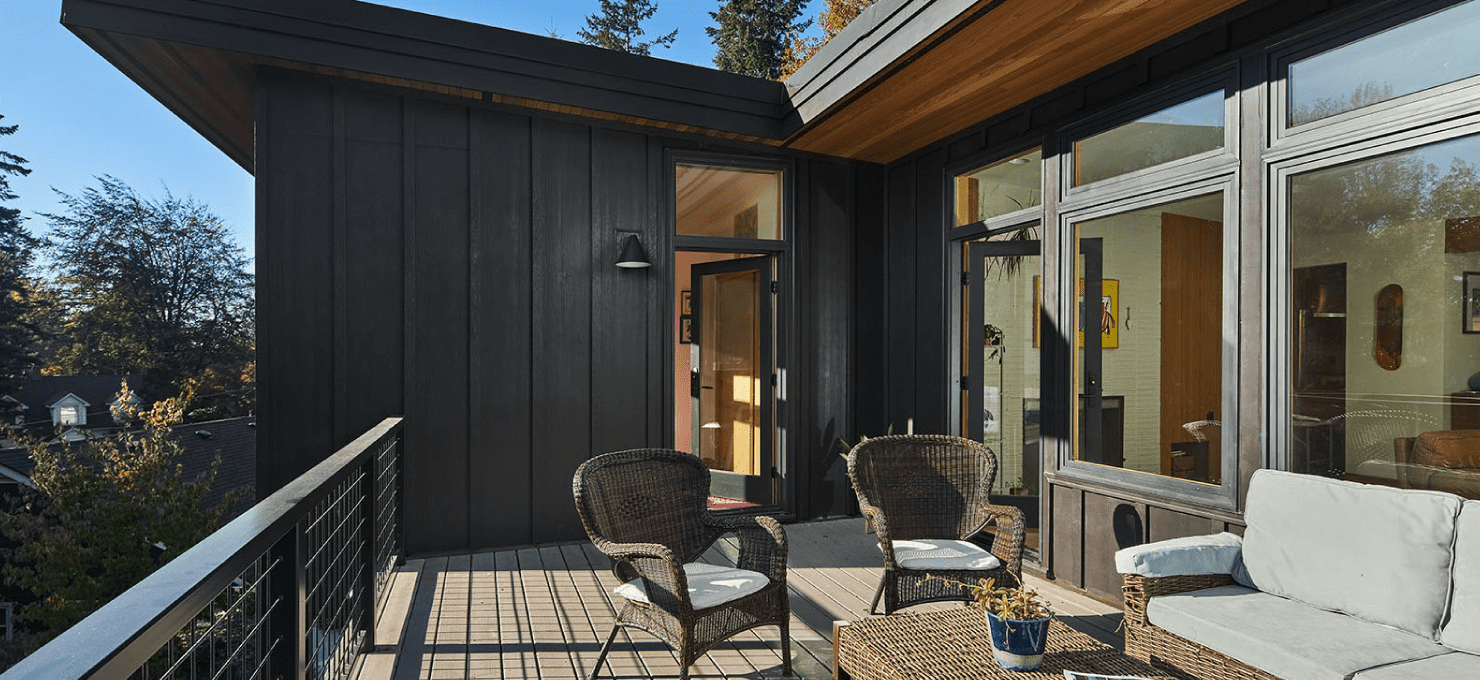 Home Fixes
Prepare Your Home for Summer
Pacific Northwest rain can seem never-ending, but come mid-June, you can count on the region to transform into a proper summer. As the days get longer, you'll want to start thinking about some seasonal home maintenance.
So, which projects should you tackle over the next couple of months? Read on for a list of potential to-dos and tips to prepare your home for summer.
Summer Home Maintenance Checklist
Your summer maintenance checklist won't look the same as your neighbor's, but this roundup of projects is a great place to start.
DOWNLOAD OUR SUMMER HOME MAINTENANCE CHECKLIST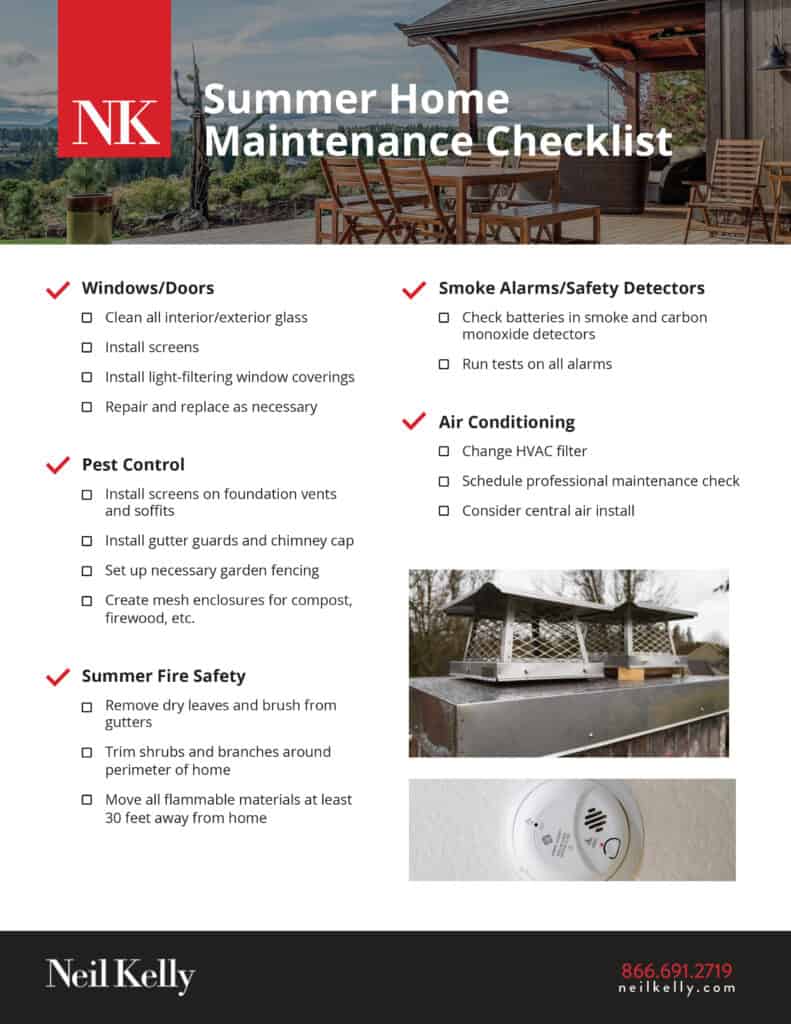 Clean Windows and Doors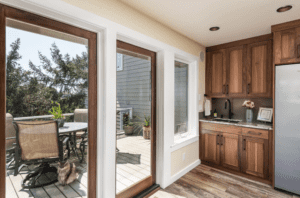 You may have weather-stripped your windows and doors last winter or spring. Still, you're wise to clean the glass, inside and out, at least once per season. This is also a good time to install screens so you can enjoy the warm breeze and fresh air without letting bugs into your home.     
And if your current windows are single-pane, you might consider switching them out for the energy-efficient variety. The window and door services at Neil Kelly include installation, repairs, and restoration.
Our guide to Window Repair and Replacement can help you figure out whether yours need replacing.
Prepare Pest Control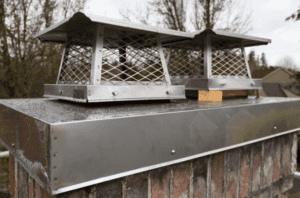 Insect screens shouldn't be your only defense against pests. Before summer hits, you can install soffit screens, foundation vents, gutter guards, and a chimney cap to keep rodents and birds out. If you have a vegetable garden, flower beds, a firewood stack, or an outdoor compost bin, it might be good to set up fencing or wire mesh enclosures around those as well.
Summer Fire Safety
In addition to excluding pests, chimney caps and gutter guards can help safeguard your home from potential wildfires by keeping dry leaves and brush out. Beyond that, you may want to trim back any shrubs or trees around the perimeter of your home. Consider moving firewood stacks and any other flammable materials a bit further away as well.
Update Smoke Alarms and Safety Detectors
Speaking of fire safety, now's a good time to check your home's smoke and carbon monoxide detectors. See that they have working batteries, and press the test button to ensure they're working properly.
Service Your Air Conditioning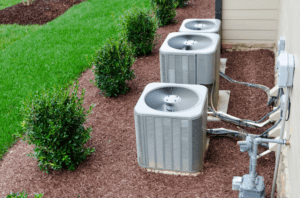 Not all homes in Oregon and Washington have central air conditioning. If you're considering installing a system, we're here to tell you it's one upgrade you definitely won't regret. Already have AC? Get in the habit of changing the filter every two or three months, and schedule bi-annual service checks to make sure it's running efficiently.
Neil Kelly's home performance services include HVAC maintenance, high-efficiency system installs, indoor air quality assessments, and full-service programs for keeping your home climate-controlled year-round.
Read our blog for tips on Keeping Your HVAC Happy.
Clean Your Fridge and Freezer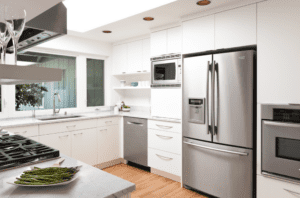 Giving your refrigerator and freezer some TLC is another great way to prep your home for summer. After tossing out expired food and wiping down the interior, clean the coils, change out the filters, make sure the ice-maker is running as it should, and ensure both your fridge and freezer are set to the proper temperature.
If you have the space, you might consider getting a backup ice chest for your garage or basement. That way, you'll always have plenty of popsicles and meat for the grill.
Here are five smart Ways to Stay Cool This Summer.
Outdoor Home Improvement Projects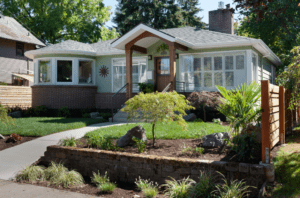 Since Pacific Northwest weather can be unpredictable in the fall, winter, and spring, summer is often the best time to tackle larger outdoor projects. It could be painting your house, building a deck, adding shade, repaving the driveway, landscaping your backyard, installing a sprinkler system, or transforming your patio into an outdoor kitchen.
Unless you're planning to DIY, you'll want to get your project on the calendar as soon as possible. Contractor schedules fill up quickly, especially in the summer, so try to beat the rush.
Thinking about converting your shed, garage, or basement into an ADU (accessory dwelling unit) this summer? Take a look at these Accessible ADU Designs for inspiration.
Year-Round Handyman Services from Neil Kelly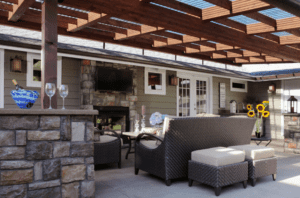 No matter what's on your to-do list this summer, Neil Kelly is up for the job. We're proud to offer a long list of handyman services, including everything from installations and repairs to HVAC and roofing. 
Our experienced design/build team can also assist with carpentry, custom upgrades, build-outs, remodels, and conversions. With design centers located in Portland, Seattle, Bend, and Eugene, we transform homes all across Oregon and Washington. What's more, our handiwork and craftsmanship are always backed by a nearly unheard-of five-year warranty.
Contact us today!