Home Fixes Projects
Gresham Carriage House Garage Conversion
Custom Bathroom and Laundry Room in Portland Metro Area
Neil Kelly's in-house design consultant Katie Weber helped our clients transform their cluttered garage space into a functional laundry room-bathroom hybrid.
Learn more about the project details and see before-and-after photos of this custom bathroom and laundry room in Gresham, Oregon.
Project Objectives and Client Wishlist
Our clients had a half-bath within 325 square feet of space in their garage—and wanted to put it all to better use. The goal was to create a fully accessible full bathroom on the main level of their home designed for aging in place.
This custom home conversion also aimed to transform the existing laundry space into a more functional area, complete with its own sink (separate from the bathroom sink) and more practical storage. With a transitional aesthetic in mind, the space would be finished by dropping the ceiling and furring out the walls to allow for insulation and prevent moisture damage.
Our client's wishlist for this garage conversion included:
Full accessible bathroom with walk-in shower for aging in place

Functional laundry room with sink and better storage

Dropped ceiling

Furred-out out walls

Transitional design aesthetic
Want more inspiration? Check out this triple Seattle Bathroom Remodel we did, complete with a primary bath, kids' bath, and powder room.
Project Planning and Design Challenges
Of course, this project had its challenges. Since the space was located in the home's original garage, we had to saw out an extensive amount of concrete to accommodate the shower addition. Beyond that, we had to relocate the existing plumbing for the half-bath and laundry area to create a larger water connection.
Design Solutions
Weber and the Neil Kelly team redrew the bathroom footprint to allow for a large enough shower. Also, cutting out all the concrete meant we had to re-pour a cement slab for the entire bathroom floor to accommodate the curbless shower.
We ended up purchasing semi-custom cabinetry to fit the new layout. Additionally, we built a closet big enough to conceal the previously exposed water heater and mechanical equipment and make the space look more finished.
Special Features, Customizations, and Finished Results
Weber worked closely with our clients to design a space that was not only functional but also visually pleasing and in line with the rest of their home.
Special features and customizations for this custom garage conversion include:
If you like this multi-use space, you'll love this Vancouver Primary Bath and Wetroom.
Before-and-After Garage Conversion in Portland Metro Area
Neil Kelly's seasoned designers, project managers, and builders complete projects throughout the Pacific Northwest, including the Portland metro area and Seattle, WA. We have design centers in Portland, Seattle, Bend, and Eugene.
If you're considering a custom bathroom renovation or home conversion of your own, the design/build remodeling pros at Neil Kelly would love to hear from you.
Get in touch with us to schedule a consultation.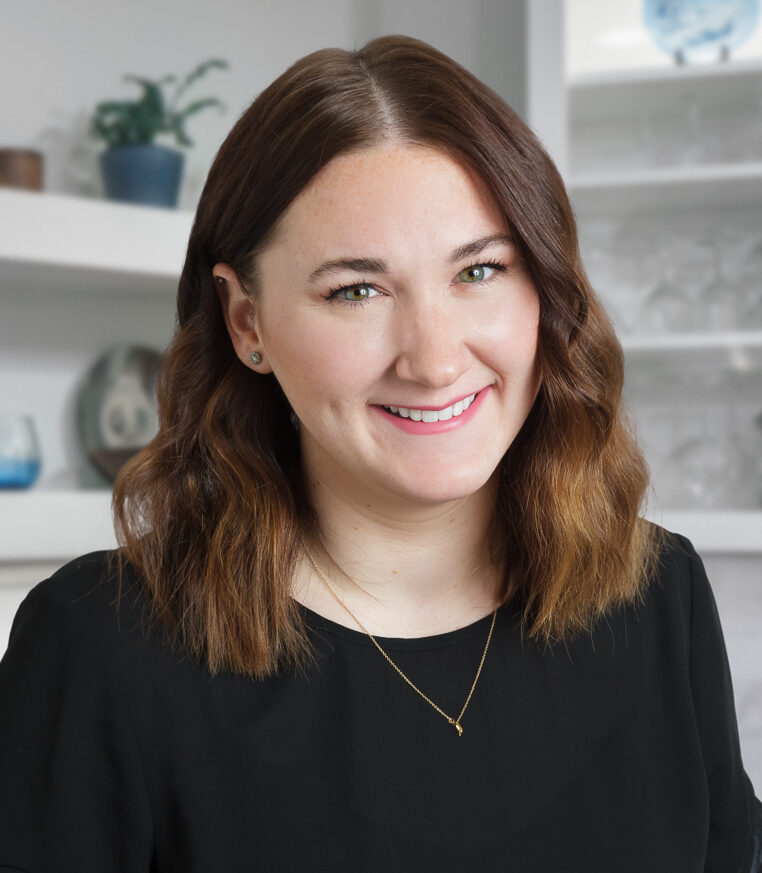 kathryn weber, Portland Design Consultant
Recognized early for her interior design talents, Kathryn Weber was selected for NKBA's prestigious "Thirty Under 30" program, acknowledging excellence in kitchen and bath design. With a keen eye for detail and a practical perspective to design, she takes pride in partnering with clients to bring their dreams to reality.
Kathryn approaches each project with a "Heart + Science" lens, blending functionality and practicality, and attuned closely to the needs of those who inhabit the home.
She graduated from Oregon State University with a Bachelor of Science degree in Interior Design and Housing Studies. In her free time, Kathryn loves spending time with friends and family while being outside hiking, camping, golfing, and kayaking. She is on the Neil Kelly Safety Committee and an active volunteer for Meals on Wheels.