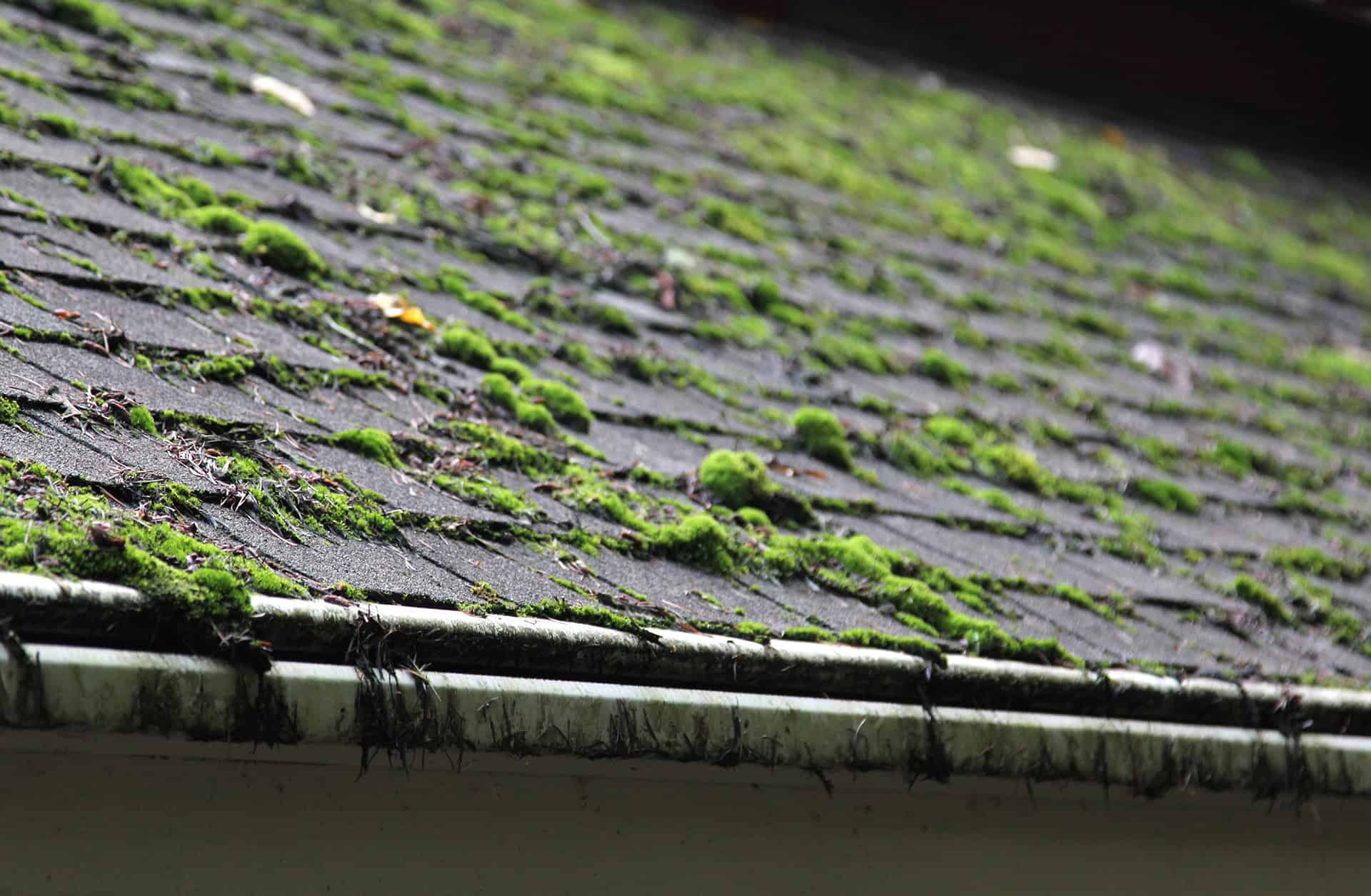 Above: Moss and debris build up is a sign that your roof needs some serious maintenance if not repair and replacement.
Exteriors
|
Home Fixes
Tackling Home Exterior Projects
The outside of your home is about more than curb appeal; it offers a protective layer that keeps you and your loved ones safe and comfortable throughout the year. While we have warmer weather and longer days, it is a good time to inventory your home exterior and assess needed maintenance and repairs.
We asked Neil Kelly Handyman Services Consultant, Larry Romick, for advice about exterior home projects: "Water is a home's biggest enemy and water rolls downhill. So, be sure to have a serviceable roof before upgrading siding, decks, windows or doors. Also, when trying to prioritize which projects to complete first, cost is big factor. Sometimes, maintenance or a smaller repair makes more sense and gives a homeowner more time to save up for the bigger expenses."
As you walk around the outside of your home, use the following checklist to find out if it is time to give your home exterior some tender loving care:
Roofing
– Moss and debris build up
– Soft spots, condition of chimney top
– Chimney flashing no longer watertight
– Shingles curling, breaking apart or missing especially in roof valleys
– Shingle material in gutters
– Excess heat and moisture build up in attic
– Stains on walls and ceilings
Siding
– Bubbling, blistering, peeling
– Warping or cupping especially in wood siding
– Wood with signs of rot or pests
– Discoloration
– Weather damage: chips, dents, cracks
Deck and Porch
– Moss and debris build up — water should drain between deck boards
– Wobbly, spongy floor; popped nails, damaged boards
– Loose posts and railings
– Ledger board not attached to home properly
– Joist hangers missing nails
– Weather damage: refinishing needed
Windows and Doors
– Drafts and cold spots
– Evidence of leaking: Water stains or warping wood flooring near or under windows and doors
– Look for any signs of rot on windows or doors
– Difficult operation, warping
– Damaged glass or materials
– Eek – bugs!
Did you discover anything on this list? Neil Kelly offers several exterior remodeling services to help you address these issues and more.