Kitchen Projects
Timberline Drive Kitchen Remodel
Custom Kitchen Renovation in Portland, Oregon
Find out how Neil Kelly design director Barbara Miller transformed the kitchen in this 1967 ranch-style house.
Design Objectives and Client Wishlist
In the 1980s, this kitchen was updated with a Mid-Century Ranch-style finish, complete with vinyl floors and Thermofoil white cabinets. For its most recent renovation, our clients wanted a warmer color scheme to align with the home's inherent style. They also looked for a better functioning seating area since the kitchen dining space has always been a main gathering space. Miller also noted that "They cook quite a bit and wanted more space for prepping. In addition, they desired a place dedicated to baking appliances and supplies."
Mid-Century Modernization and Improved Functionality
Cohesive home aesthetic

Warmer colors

Better lighting

More food-prepping space

Dedicated baking storage
Upgraded Seating
Optimized breakfast nook

Space for larger groups

More comfortable seating
Kitchen Design Challenges
This kitchen remodel wasn't without its challenges. Since the space is relatively narrow, fitting a standard-size island would be tricky. "The narrow kitchen also meant some of the storage needed to go into the nook area," says Miller.
The wall between the kitchen and living room was structural, which meant converting it into a great room wasn't the most feasible option. And although the breakfast nook had great natural light, the cooking area was dimly lit with a small window overlooking the deck.
See how the Neil Kelly design/build team brightened up this Portland Area Kitchen Remodel.
Kitchen Design Solutions
The first order of business was to widen the kitchen window by 6 feet, bringing it all the way down to countertop level. "We also ran the quartz into the windowsill to optimize the view," says Miller.
Additionally, we customized the depth of the island cabinets to allow for storage and a bar-style overhang. This provided another eating surface, plus a space for the clients' grandchildren to help cook.
Storage and Window Upgrades
Widened kitchen window

Optimized outdoor views

Custom island cabinet depth

Island overhang and storage
Relocating the cooking zone to the end wall and introducing a range freed up the island countertop for prep space. "A built-in banquette with custom pillows was the perfect solution for the seating area," says Miller.
Designated Zones and Seating Solutions
Relocated cooking zone

Island food-prepping station

Built-in banquette breakfast nook

Bench seating with storage drawers

Message and media center

Baking center with retractable doors
The banquette bench has storage drawers where the clients can keep special-occasion table linens and other less frequently used items. A message and media center was also added, complete with counter space, chargers, and room for a home phone.
Lastly, we created a baking center with retractable doors. As Miller explains, "The homeowner could leave her mixer and other baking essentials out and easily accessible and simply close the doors when they did not want to see the clutter."
Special Features and Customizations
This kitchen renovation included many special features and customizations. The banquette featured the same cabinet materials as the kitchen, plus a fit-to-size table and custom Sunbrella seat cushions.
In addition to retractable doors, the baking center had a quartz counter on the inside, half-depth shelves for cookbooks and ingredients, large drawers for bakeware, and an interior light with its own switch.
A recessed niche was added behind the range for easy access to cooking oils and spices. "We introduced traditionally mid-century penny rounds to the recessed niche and a custom sleek backsplash design that gives a nod to the tradition in a newly configured, modern way," says Miller.
The color story came together with handmade Pratt + Larson tiles, orange glass pendant lights, and warmly hued banquette upholstery. "The penny-round style is echoed in the round globe pendants and the banquette accent pillows," says Miller.
Take a look at a traditional finish with this New England-Inspired Kitchen Remodel.
Before-and-After Kitchen Remodel in Portland, Oregon
Thinking about upgrading your space? The design/build remodeling team at Neil Kelly would love to hear about your vision. With design centers in Portland, Eugene, Bend, and Seattle, we transform kitchens, bathrooms, and entire homes all throughout the Pacific Northwest.
Get in touch to schedule a consultation and learn more about our services.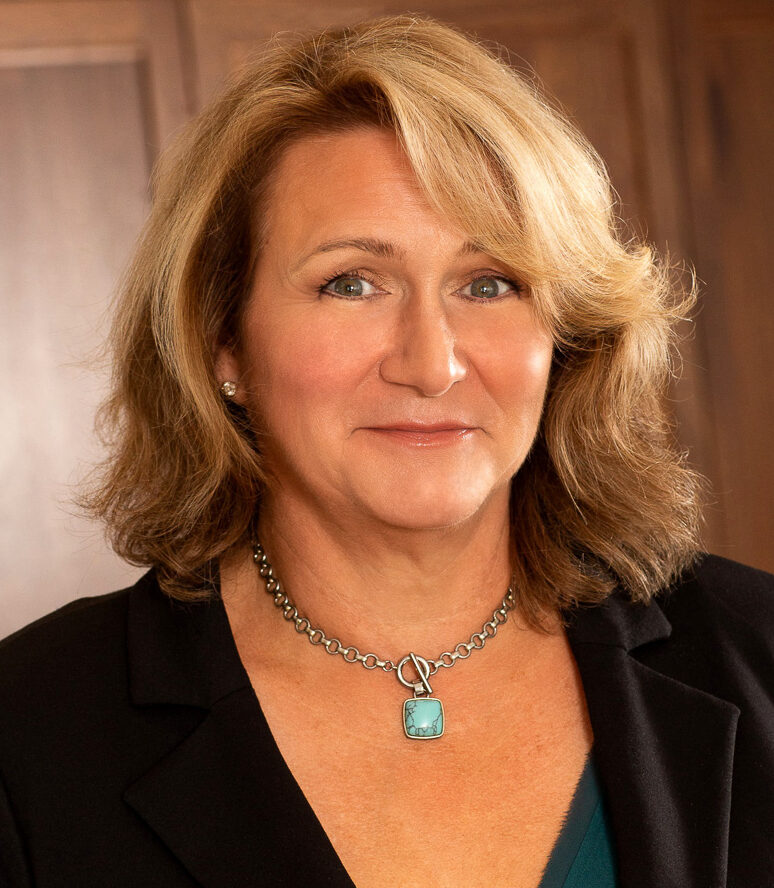 barbara miller, VP Design Sales, ASID, CAPS
From her first day at Neil Kelly, it was clear Barbara Miller would bring a lot to the design table. A recognized expert on the psychology behind interior design (and CAPS certified by the American Society of Interior Designers), Barbara has an ideal background to manage Neil Kelly teams and strengthen our approach to design/build remodeling. Not only has she been featured in Dwell and Design and This Old House, she is passionate about her work. Quick to inspire others, she loves nothing more than helping families create the kind of functional living spaces that radiate beauty.