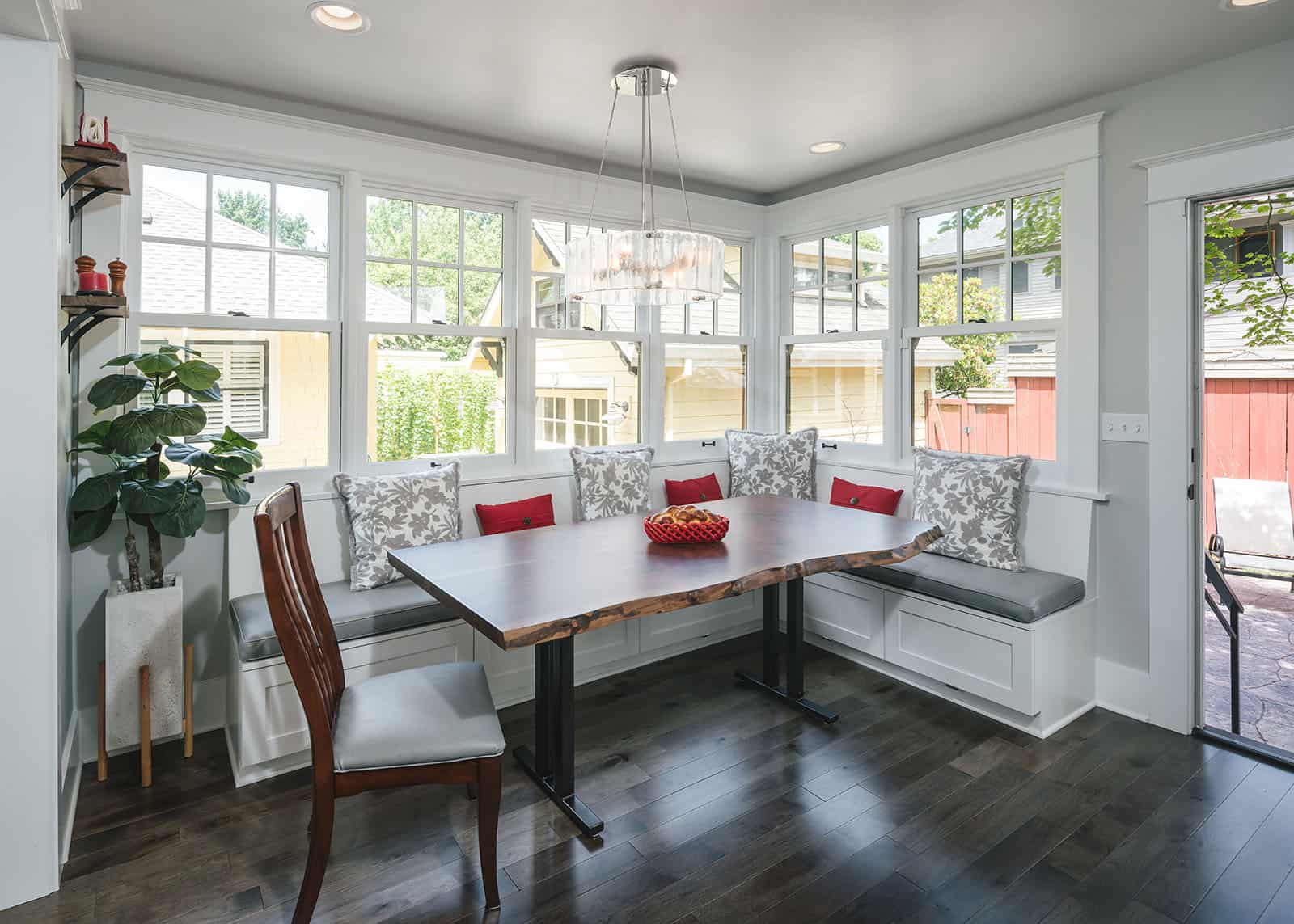 Kitchens
Add Versatility With A Banquette
You may be used to seeing banquettes, built-in benches or seats, in restaurants, but a banquette is an easy way to add a casual and multi-functional element to any kitchen. Whether you want to maximize space in a small kitchen, help kids with homework while cooking a meal, or add intimacy and charm to your dining experience, a banquette can be a great option.
"Depending on the space, a banquette can be the perfect way to incorporate lots of seating while still offering beautiful design elements – like this custom carved wood table," states Neil Kelly Portland Design Director Barbara Miller.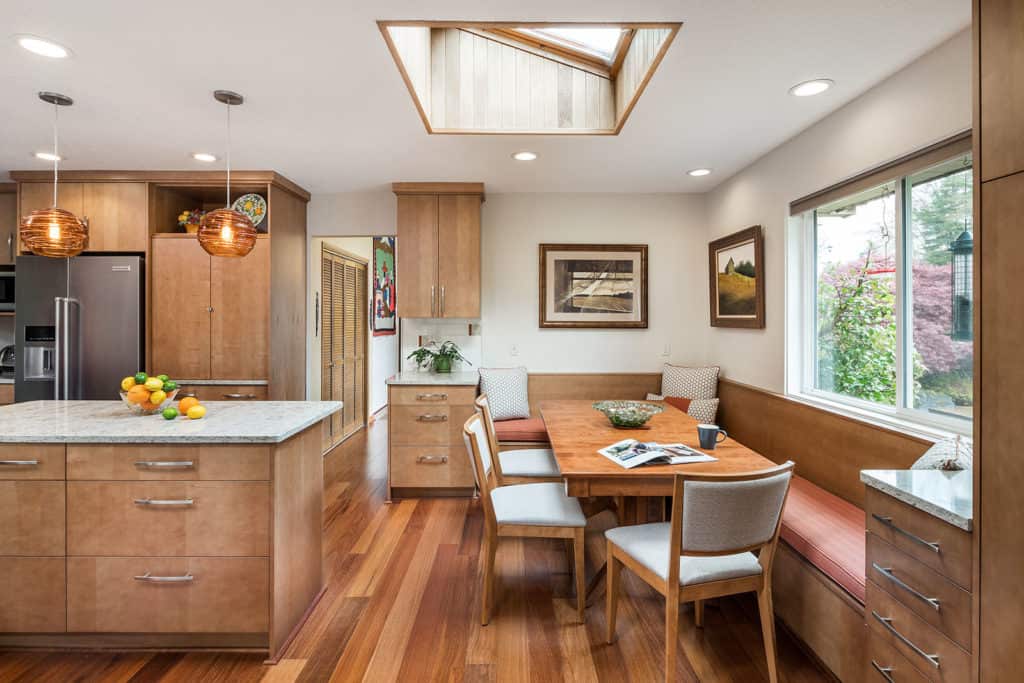 Miller offers the following tips for optimizing your banquette seating experience:
– Use washable indoor/outdoor cushions. You can even test the fabric for stain resistance before making the selections.
– For more storage, add drawers under the seating area or add hinges and lid for longer term storage items such as holiday decorations and linens.
– A custom table is not required, but you do need to select a table with one or two pedestals in the middle for sliding in. A table with four legs won't work.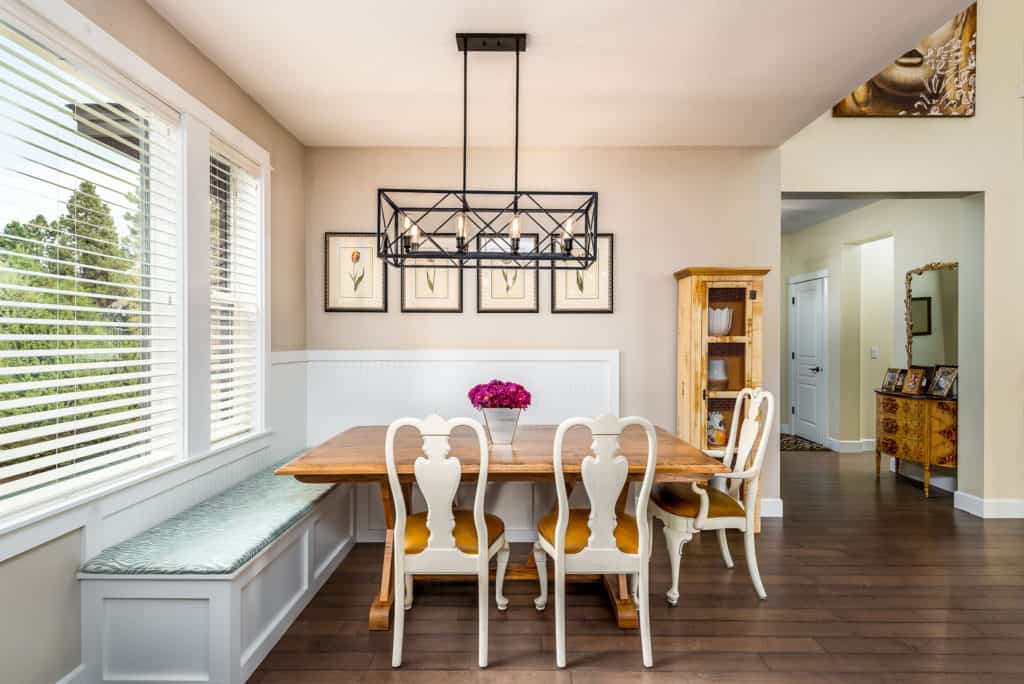 There are some pros and cons to consider when thinking about a banquette:
The Pros:
– Can be more efficient use of space overall, especially in smaller kitchens
– Can help you re-purpose a specific area or unused space, such as a corner or alcove
– Provides cozy, casual dining nook, an alternative to kitchen table or dining room
– Great for games, reading, conversation; multi-functional space, not just for eating
– Connected to kitchen yet out of the way
– Can work as a room divider
– Offers storage possibilities
The Cons:
– Not for large families
– May require a custom table
– Can be difficult to clean; accessories need to be washable
Ready to create your own dream kitchen? Get in touch with Neil Kelly today.